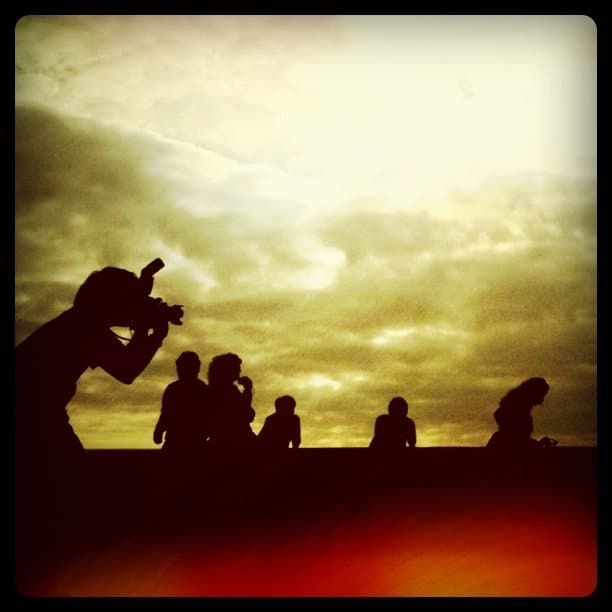 2011 has been a surprisingly good year for music fans so far.  We've already had a great new Radiohead album and an album by Fleet Foxes that is arguably a masterpiece.  The Weeknd came out of nowhere and gave us a free downloadable mixtape that I suspect will grace many Top Albums of 2011 list come year end.  Albums by Mirah & Thao, James Blake, tUnE-yArDs, The Motel Beds, Steffaloo, and Loch Lomond have been delightful surprises.  And to top it all off we've received great EPs by We Are Trees, Rockie Fresh, Typhoon and Work Drugs. So yeah, it's been a damn good year so far, and we are only a quarter of the way through.  I've included many of those artists on this mixtape and/or the March mixtape (in fact Steffaloo appears twice and her photography has been selected as the album art) in addition to a whole host of other great finds that I've stumbled upon this year.  For a fun drinking game – try taking a shot every time someone says "gangsta" while listening to this mix.  You'll never make it through "We Can't All Be Hipsters" with anything resembling sobriety.
Side note: TK has been nominated for "Best Independent Music Blog" for the MTV O Music Awards!  We are extremely humbled just to be nominated.  The rules allow you to vote once a day via Facebook, then 10 times a day via their site, and 10 times a day through Twitter (it'll auto tweet that you voted for us the first time you do it – but not after that).  If you like what we do – please take a few seconds to vote.  You don't have to vote for us all 21 times (though we'd be eternally grateful if you did): http://omusicawards.com/vote/best-independent-music-blog/
~~~~~
Turntable Kitchen :: April 2011 Mix (zip file)
01. We Are Trees – I Don't Believe In Love
02. Junip – In Every Direction (Dale Earnhardt Jr. Jr. Mix)
03. tUnE-yArDs – Gangsta
04. The Revolving Birds – Follow You Off
05. Fleet Foxes – Helplessness Blues
06. Rockie Fresh – Duckin' and Dodgin'
07. Body Language – You Can
08. Steffaloo – When The Sun Goes Down
09. The Weeknd – The Morning
10. Domo Genesis & Hodgy Beats – TANG GOLF
11. Billy Comfort – Wonder of We (feat. Steffaloo)
12. James Blake v. Bun B – We Can't All Be Hipsters (Sound Remedy Mash Up)
13. Paperfangs – Witches
14. AZ – Phone Tap (feat. The Firm)
15. Work Drugs – Third Wave (Cayman Islands Session)
16. Gypsyblood – Take Your Picture
17. The National – Think You Can Wait
Don't forget to "heart" our songs on hypem if you like what you hear!  Picture courtesy of Steffaloo!