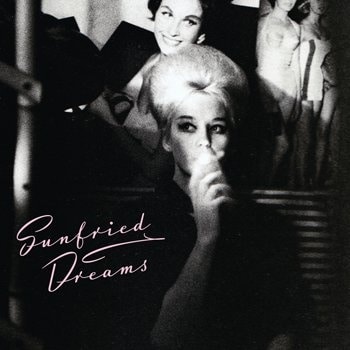 One of the things that first drew me to blogging was the idea of sharing music with people: music that just needed to be heard.  Well, this is one of those bands that our readers absolutely must hear.  We previously wrote about Dayton, Ohio's Motel Beds back in December, and judging by how frequently the tunes were downloaded from the site and how frequently the post was shared on Facebook, I think it is safe to say that the EP was pretty well received by our readers. As well it should be. These Ohio-based boys have been on fire: Kelly Deal (Breeders) even joined them on stage for a couple songs at a recent hometown gig.  So, yeah, they are pretty good.  And if you are a fan of the recent lo-fi scene (Woods, Best Coast, hell, almost anything released by Mexican Summer in the past two years), or catchy, sunshine pop-rock in general, then you'll love this band.
So, now that I've established their awesomeness, you can imagine how excited I am to announce the premier of their latest album, Sunfried Dreams.  Stacked high with 11 cuts of sunshiny, upbeat pop-rock 'n roll goodness that grow on you with repeated listens, this album earns its spot in your rotation. It features excellent songwriting courtesy of the bands primary songwriters, PJ Paslosky and Tommy Cooper, which is once again forged into sonic-awesomeness with the assistance of guitarist Derl Robbins, drummer Ian Kaplan and bassist Tod Weidner.  For example, on the track "Obey Your Lunch" resonant, tumbling guitar meets fiery, crashing percussion and a grimy, slacker bass line to buttress the tracks catchy, memorable lyrics: "I've been thinking about the high cost of living, yeah / got my thinking, sinking, bouncing off your ceilings, yeah / I've been dreaming about the low cost of living, yeah / got me thinking, sinking, bouncing off your pretty bed."  It's perfect soundtrack for dreaming of sunny days.  The track "Moondazed #9" has appeared in another incarnation on a previous collection of the bands demos, but has been reworked for the record and stands out as another highlight with it's bright, upbeat melody,wet-surf guitar licks and banging rhythm section.  Other highlights include the bouncing "Some Brero Shake," the bright "Sunfried," and the slow, creeping melody of "Western Son."
And this album makes a perfect pairing for the beet ravioli with poppy seed brown butter recipe that Kasey is featuring in the Kitchen.  The recipe is flavorful, assertive and fun.  Like Sunfried Dreams, they were packed full of awesomeness and just oozed delicousness.  We prepared these ravioli for a dinner party, and they were definitely a hit.  I think it is safe to say they'll be a hit at your next dinner party too if you decide to try your hand at this recipe yourself.
Sunfried Dreams will be officially released on February 23rd, and if you are in Ohio at the time you can pick it up at the CD release party at the South Park Tavern.  Otherwise, the rest of us can stop by their bandcamp to stream the album.
Motel Beds – Obey Your Lunch
Motel Beds – Moondazed #9
Don't forget to "heart" our songs on hypem if you like what you hear!  Head back to the Kitchen to read the recipe for Kasey's beet ravioli with poppy seed brown butter.