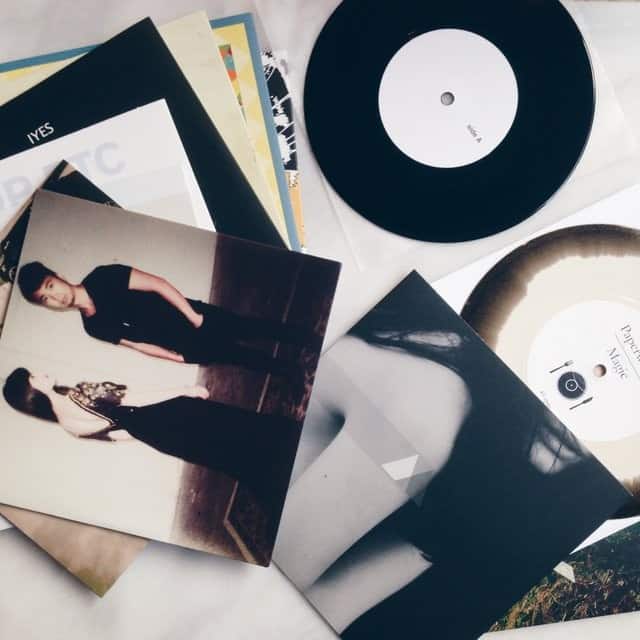 "Nothing turns a house into a home like music and cooking."
I'm anonymously quoting a gift message that accompanied a recent Pairings Box gift because it perfectly sums up the reason we created both Turntable Kitchen and, later, the Pairings Box. We believe that happiness is being surrounded by family and friends, with a favorite record playing on the stereo and the smell of good food cooking in the kitchen.
Three years ago, we introduced the world to the Pairings Box with this premise in mind. Since then, we've expanded to accept more than twice our initial production. We went through a brand redesign. We collected our recipes into a cookbook. We've done it all without external funding, office space, and only with occasional help from friends (our first few months and around the holidays). Despite our growth, we still individually hand-number, package, and ship each and every box ourselves. And a lot of love goes into each month's shipment — from the recipes we create in our kitchen to the music we select after hours of sifting through music shared on the Internet.
We don't have 'a marketing person' or 'customer service.' This can be both awesome and crazy but we've been overwhelmed by the amount of devotion, enthusiasm, and support we've received from our community. Some of our subscribers have been with us from day one and we can't find the words to thank you.
We've also proud to say that the Pairings Box now travels all over the world. In addition to the hundreds of copies shipping throughout all 50 states and each of the Canadian territories, multiple copies ship each month to Japan, Singapore, South Korea, Australia, New Zealand, Saudi Arabia, France, Germany, Italy, Portugal, Greece, the UK, Brazil, and more.
One of the most rewarding aspects of our work has definitely been seeing bands we initially championed go on to enjoy some of the world's largest stages. We've always focused on promoting the best up-and-coming artists (most of our releases are still debut singles) and the positive reviews those artists later receive in hugely popular music publications like Pitchfork, FADER, Stereogum, NME, NPR, and so forth, are extremely gratifying. As the hype for our artists grows, so does the value of the Pairings Box singles themselves. We've seen copies of our past months' singles sell online for over $150 – when they are available at all.
Celebrating year 3 with an anniversary playlist and giveaway
To mark our 3rd anniversary, we've put together a playlist and a little giveaway.
The playlist features one song from each of the artists who've worked with us in the past year on the Pairings Box, including: Paperwhite, IYES, Cathedrals, A Million Billion Dying Suns, Blood Cultures, Oxford Drama, Running In The Fog, BASECAMP, Army Navy, Local Natives, 8th Grader, and POP ETC. We're so grateful to each of these talented musicians for helping us make this year so awesome.
For the giveaway, we're offering a copy of every single we've released this year. The winner will receive a rare gold club edition of each of the following: BASECAMP, Cathedrals, POP ETC, Oxford Drama, Paperwhite, Blood Cultures, A Million Billion Dying Suns, 8th Grader, IYES, Running In The Fog, and Army Navy.
Win Local Natives' ultra-rare black-vinyl test pressing
We don't have any remaining gold club copies of that the Local Natives single so, in addition to the above-mentioned gold club singles, we're including an ultra-rare black vinyl test pressing of the Local Natives single (only five copies of the test pressing were made).
To win, all you need to do is leave a comment below. One comment per person, please. You can double your chances of winning by sharing this post on the social media platform of your choice (Facebook, Twitter, or Instagram) along with the hashtag #happyanniversaryTK. You can even share on all three for three entries. We'll pick a winner on Monday October 6th.