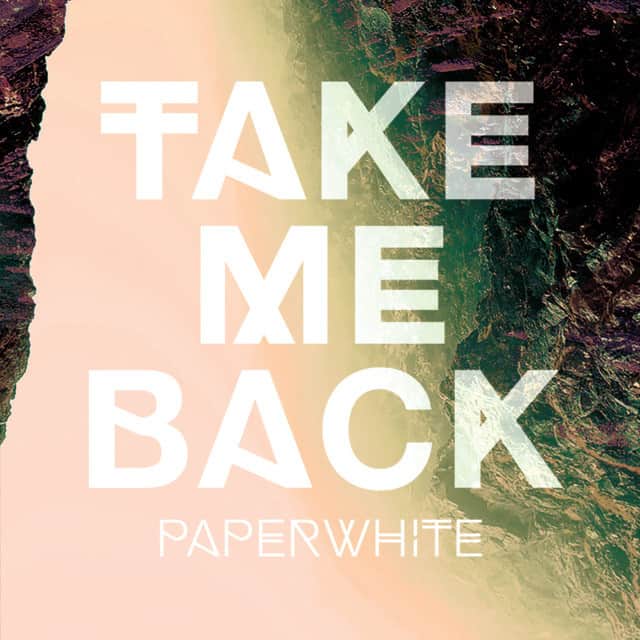 Nostalgia is powerful. That sense of longing for the past can be deeply evocative. But what's particularly interesting to me as a fan of music is how music can transmit a sense of longing for times and places we've never experienced.
For example, when I listen to the 1973 LP Gil & Jorge I feel a nostalgic twinge for my romanticized vision of the music scene in Sao Paulo, Brazil during the seventies. I wasn't even born yet when that album was recorded and, needless to say, I'll never experience Sao Paulo as it was in 1970. Nonetheless, when I listen to that record I daydream of what it must have been like. I'm deeply impressed by artists who can convey that type of experience through their work.
This is something that Brooklyn-based brother-sister two-piece Paperwhite (a.k.a. Katie and Ben Marshall) are proving to be very good at. They evoke nostalgia for the soundtracks of late 80's and early 90's teen flicks without merely imitating those sounds. Instead, they take that wide-eyed optimism and "80's sparkle" from that material and re-imagine it in the context of the contemporary music scene.
Imagine an alternate universe where John Hughes' classic films were soundtracked by M83 and you wouldn't be far off the mark. The result is cinematic, upbeat, and laden with youthful romance. And, yes, they have me hooked.
I'm not alone in my appreciation for the duo's songwriting. Stereogum described their approach to synthpop as "immensely approachable" adding that it'll "brighten your afternoon." Hilly Dilly claim that "[t]his brother-sister duo must've found some secret recipe that no one else has caught on to yet, because there's really nothing else out there right now that's so unabashedly pop, and yet so subtle in its delivery." Indeed, their latest track (the a-side to our single) was recently selected as Indie Shuffle's "Song of the Day" and described by Pigeons and Planes as "a perfect addition to your summer playlist."
Our a-side is their glittering new single "Take Me Back." It's an infectious cut that blends those sleek neon synths of M83 with the overt romanticism of 80's pop. The melody is absolutely buoyant and the chorus is laser bright. "[It] gives me a lot of energy," explains Katie. "That feeling of just putting what you want out there and the confidence that holds those words is there. For me, the song puts everything on the table and asks for mutual respect and admiration."
The b-side is their exuberant single "Magic" which gets my vote for the most feel good indie-pop cut of the year. The verses are built around crystalline synths, angelic harmonies, and a simple steady beat to accompany Katie's velvet-soft croon. And the hook on the chorus is a juggernaut. It's unstoppable. Bright, effervescent tones bubble up like fizz in soda water as Katie sweetly pleads, "Gimme some of your magic, some of your magic, to keep me hanging on."
Seriously, you'll not add a more enjoyable pair of tracks to your collection this year.
We've made 350 copies on "coke bottle green" vinyl and 160 special edition copies on "an a-side/b-side blend of black vinyl with bone" vinyl for our gold club members. We have less than 50 remaining. Get one before they're gone. Subscribe now.
This was released digitally by the good folks at Duly Noted Records.