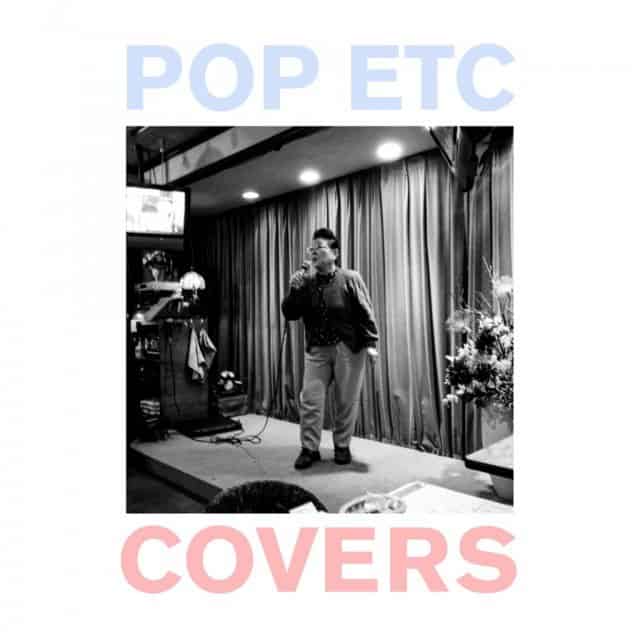 I can remember the exact moment I became a POP ETC fan. It was about five years ago. At the time they were called the Morning Benders and they were opening for John Vanderslice at the Rickshaw Stop in San Francisco. As they kicked off the first song of their set, I was drawn to their music in part because it was melodic and catchy but also because it was very personable and warm. It takes a lifetime for some bands to find their voice, but that first time I heard POP ETC it was obvious that this wasn't something they struggled with. Although it was easy to identify some of their immediate influences, it was also clear they knew exactly who they were. That ease and comfort made it appear effortless for them to connect with an audience.
Since that time, POP ETC has undergone a number of significant changes. They released the critically acclaimed Big Echo LP; they moved from San Francisco to New York City; they changed their name from the Morning Benders to POP ETC; and on the self-titled POP ETC album they evolved stylistically to embrace a brighter and more pop-friendly sound. Thankfully, throughout it all they've retained the warmth, personality and accessibility that had made them standout.
The stripped down collection of covers on this single highlight many of the qualities that makes POP ETC great. Indeed, each track features little more than frontman Chris Chu playing guitar and smoothly crooning his favorite love songs. Yet whether it's Rick Springfield's upbeat and steamy ode to his best friend's girl or Brian Wilson's rule-breaking declaration of devotion, Chu's own personality remains front and center on each of these tracks – approachable, soft-hearted, and with an acute attention for a clean melody.
Indeed, it's hard not to take away from this collection the sense that Chu's appreciation for a familiar, well-crafted and nearly perfect pop song underlines and brightens every nook and cranny of the POP ETC catalog (and the Morning Benders catalog before that). Sure, Chu is covering the work of other artists on this collection, but it's an exceptionally intriguing collection in that it reveals his profound appreciation for a classic pop hit and the way those songs have informed his work as an artist. For that reason, we're incredibly proud and grateful that he agreed to let us release the material on vinyl. We've been wearing down the grooves with our copy on heavy rotation. I'm pretty sure you're going to love it as much as we do.
The single features POP ETC's covers of the Beach Boys' "God Only Knows," WHAM!'s "Wake Me Up (Before You Go-Go)," Rick Springfield's "Jessie's Girl," and the Bee Gee's "How Deep Is Your Love." So, yeah, it's pretty full of awesome.
As always, this is an exclusive, limited edition vinyl single. We made 450 copies on red vinyl alongside a special edition of 130 copies on "clear with red haze" vinyl for our gold club members. Less than two dozen copies remain and they won't last long. Subscribe now if you want one.