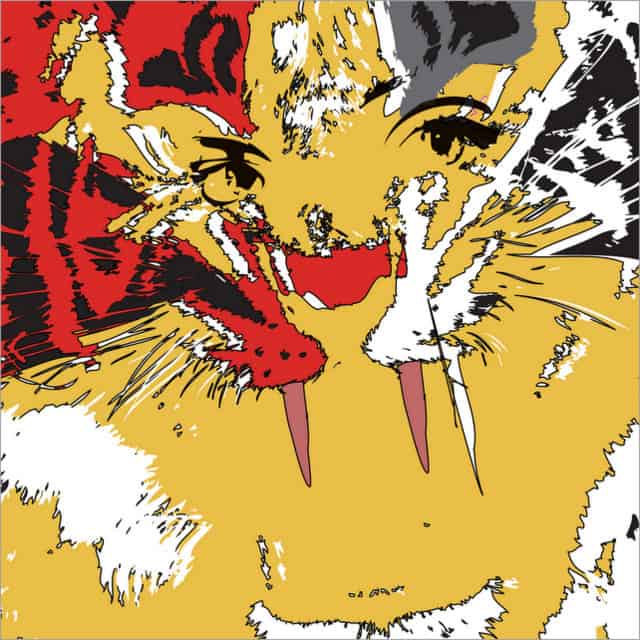 Simultaneously playful, smooth, and provocative, San Francisco-based songsmith and multi-instrumentalist 8th Grader (a.k.a.  Jayson Martinovich) is on a mission to seduce you. Blending elements of soul, r&b, and synth-pop, his neon-bright and twinkling grooves are as infectious as they are sultry. Although undeniably a part of the broader scene, Martinovich effortlessly avoids many of the clichés inherent in contemporary indie r&b. He's sensual, smooth, and synth-heavy, but unlike his more licentious counterparts his smoothly crooned come-ons are as sweetly romantic as they are flirtatiously tongue-in-cheek.
8th Grader initially dropped his first single back in Fall 2011 to critical acclaim (Turntable Kitchen was among the very first sites to feature the track), but he's really hit his stride after the release of his impressively solid debut EP. Indeed, he was an official SXSW showcasing artist this year and performed sets for Filter Magazine and Aerobic International. While in Austin, he was applauded for the way in which "[h]is decadent vocals caress Afro-Cuban polyrhythms, Rhodes piano, and elements of Chillwave." Meanwhile, his simmering tenor notched comparisons to artists such as "Prince, Frank Ocean, [and] George Michael." Our friends at The Deli Magazine raved about 8th Grader's unique blend of "pop, R&B and chillwave" describing it as "sultry [and] soulful." Similarly, the folks at Kick Kick Snare described him as "Chromeo as a one man-show." So. yeah, we're incredibly honored to put a pair of his hottest cuts to wax.
On the a-side we have the synth-slick torch ballad "All The Sweetness." It's a smoldering ode to a troubled romance, with billowing, pillow-soft synths and a sparse, crisp rhythm. The melody is warmly embracing, gently guiding lyrics that are as genuinely romantic as they are lovelorn, "You bring me light where I only see dark / and you're the only one who could break my, break my beating heart." Although heartbreak is a common theme in r&b, the idea that a serious relationship sometimes requires thoughtfulness and a little hard work isn't. It's not an easy idea to condense into a catchy, feel good chorus, and yet Martinovich effortlessly accomplishes just that when he sings, "then we remember all of the sweetness that we can give when we try just a little bit harder baby."
The b-side groove "Tiger" reveals Martinovich's more playful side. Built upon a twinkling ambiance and punchy rhythm, it sees him lightheartedly comparing his lover to (you guessed it) a man-eating tiger as he sings, "Can I be your only victim? / I'll be the blood on your teeth. / Oh, you're so pretty and ferocious. / I'll let you do what you please." Smoothly crooned and convincingly delivered, it's upbeat, whimsical, and, most importantly, a whole lot of fun.
We've produced 350 copies on "tiger yellow" vinyl and 150 special edition copies on "amber and red a-side/b-side" vinyl for our gold club members. This is our 32nd release and all 31 before it have sold out. Odds are high this one will go fast too. Subscribe now.