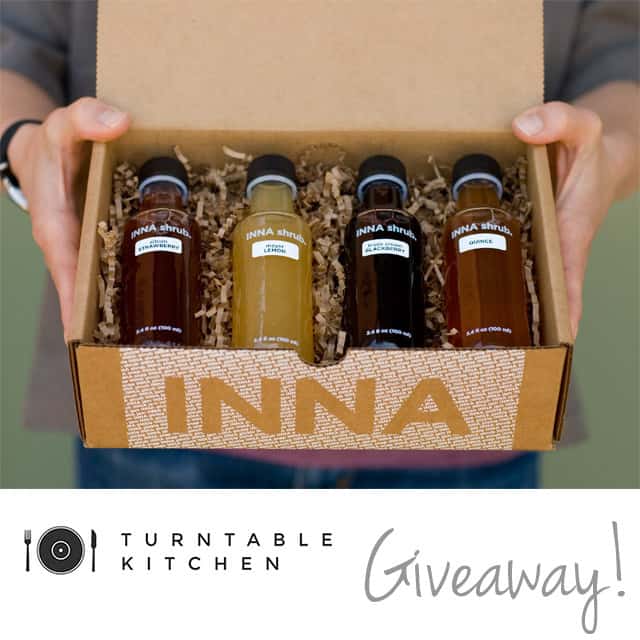 Last week, we launch the new and improved Turntable Kitchen. Have you had a chance to look around? Before we return to our regularly-scheduled programming, we thought we'd shower you with gifts. Several days' worth of giveaways, to be exact. You can win cookbooks, groceries, ice cream sandwiches, and now, an awesome gift set from our friends at Inna Jam.
Summer is just around the corner which means…refreshing drinks! Inna Jam's shrubs can be used to make fruit sodas, cocktails, and salad dressings. Today, we're giving away a gift set that includes mini versions in the following flavors:
Albion Strawberry
Meyer Lemon
Triple crown Blackberry
Quince
How to Enter the Giveaway
Leave a comment on this post telling us your favorite summer cocktail.
Share this giveaway on whichever social channel you use prefer. Be sure to tag Turntable Kitchen and Inna Jam in your post (@ttablekitchen / @innajam on Twitter, @turntablekitchen / @innajam on Facebook).
This giveaway is open to U.S. residents until 5 pm PST on Friday, May 9th.