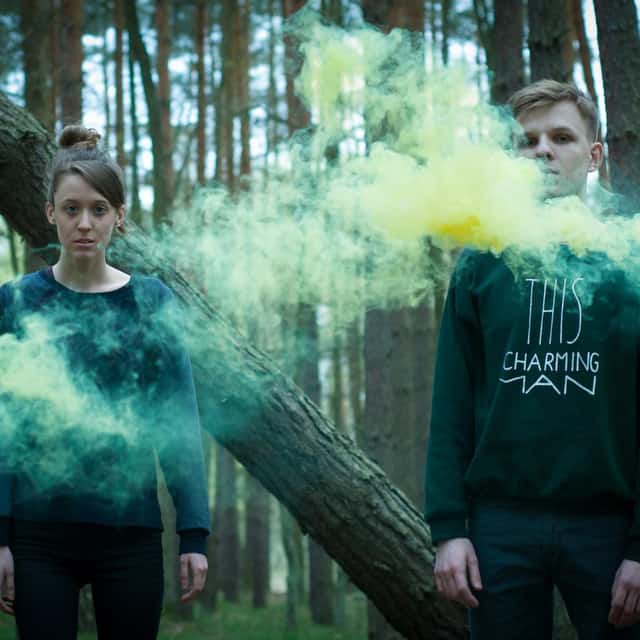 I couldn't let the weekend pass without sharing my latest obsession. Oxford Drama are a Wrocław, Poland-based duo who craft a particularly lush brand of experimental indie pop. Although they list influences like James Blake, Melody's Echo Chamber, and Mount Kimbie, for most of their self-titled debut EP they nicely blend the gentle melancholy of artists like Portishead and Beach House with sparse, wide-open soundscapes and bubbly, synth-tinted rhythms.
For example, "Asleep/Awake" is a feather-light tune that floats in hazy washes of soft synths and tight beats. Like grasping for a half-remembered dream, it opens slowly with a melody that grows more vivid the further it progresses as vocalist Małgorzata Dryjańska sings in a sweet whisper, "lying in your bed. I'm half asleep, half awake." It's lovely.
Found this one thanks to a tweet. Hat tip to Cait.