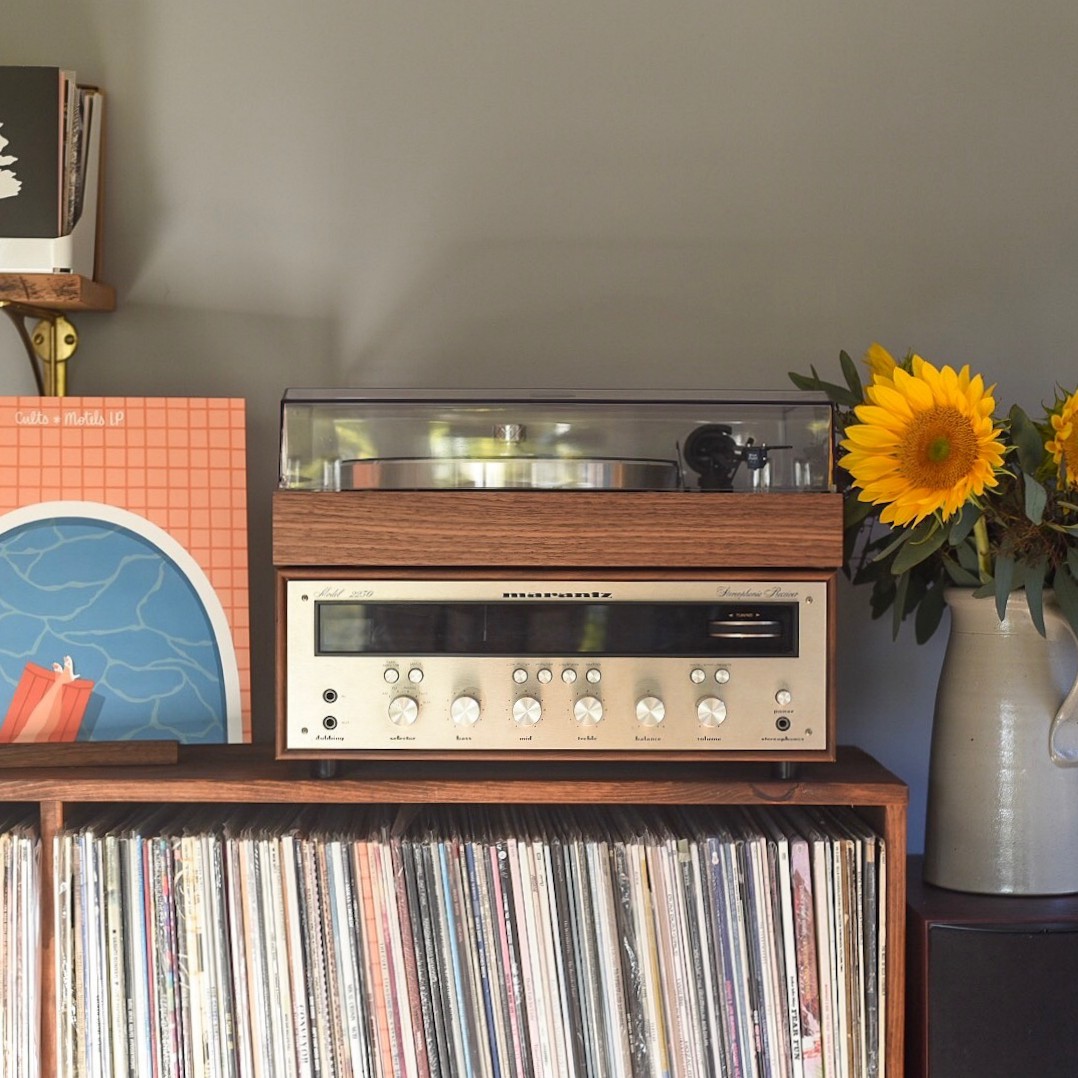 Several years ago, we put together a post about how to select the best turntable or record player for your home. This was based on my own personal experience, hours and hours of online research on turntables and record players, reading countless vinyl record player reviews, and even more time visiting hi-fi shops and experimenting with different turntables and setups.
We did make a recommendation for our favorite turntable at the time but what I've come to realize in the years since is that there is no one size fits all "best turntable" to satisfy all budgets and all consumers. Different people want different features and, obviously, different people have different budgets.
For that reason, we've decided to revisit that theme in a more comprehensive way to highlight what we believe are the best record players based on numerous criteria. In order to come up with our categories I've taken in mind the most common requests that I've seen over the years and used that to create our categories: Best High End Record Player, Best Record Player For Under $500, Best Record Player For Under $100, and Best Record Player With Speakers For Under $100.
In making our selections, we've considered 50 record players. That list includes specific turntables I've been asked about, the turntables that we own in our home, and numerous turntables that I've experimented with directly. If you're wondering, we have no less than seven permanent turntables in our home. Three of them are used weekly or better and have each been used for hundreds of hours of, ahem, "testing."
In addition to testing each of these record players ourselves, we've read dozens of other sites' recommendations and reviews (The Wirecutter, What Hi-Fi?, Tech Radar, and actual customer reviews on Amazon) taking all of that feedback into account when preparing our own recommendations. My goal is to save you time by doing the research for you.
As a side note, if you're wondering, we currently have a U-Turn Orbit Special turntable set up in our living room (this is the record player we keep coming back to). We have a Gramovox Floating Record Player set up in our bedroom (we use this one when listening to records quietly after putting the kids to bed). We also have a Crosley Executive and ION Max that we use for events and for when we want something portable.
Finally, it's worth mentioning that for our guide we use the terms "record player" and "turntable" interchangeably in the post. I think most people use the words interchangeably as well although, technically, I believe the difference is that a record player is typically thought of as a standalone unit (plug and play) whereas a turntable is often a component in a larger home audio system.
Our 2022 best record player picks
---
Best Entry HI-FI Turntable / Record Player
Roughly $600: Rega Planar 1 Plus ($595)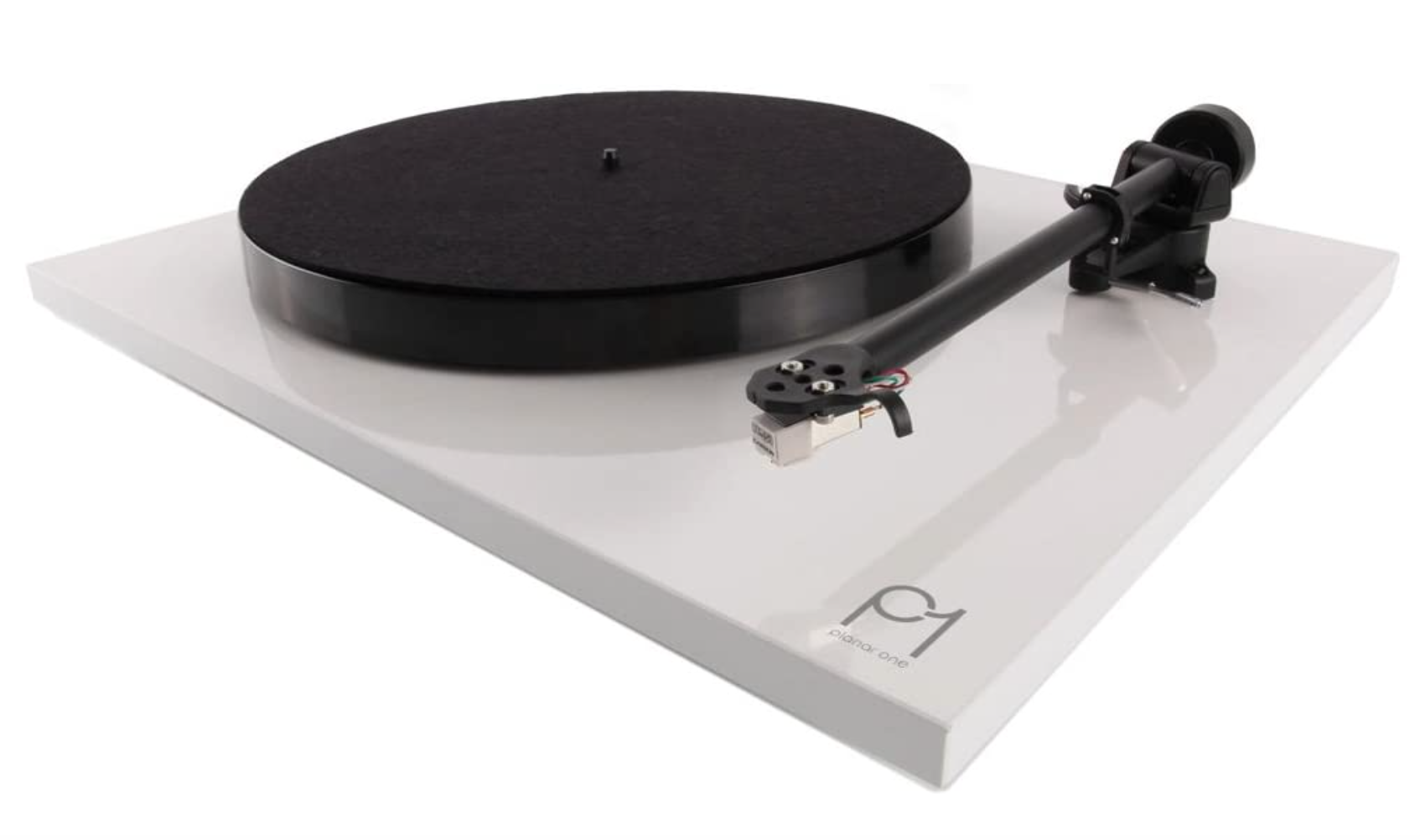 The Rega Planar 1 is a well-known and best selling deck for a reason.
Like some of the other high end turntables we've featured in the past, it'll make your records sing like never before. It offers crisp, clean sound separation (i.e. instruments all sound crisp and distinct from one another) and offers exceptional performance whichever vinyl is playing: Spoon's Ga Ga Ga Ga Ga, Kendrick Lamar's DAMN., James Blakes' self-titled, or Miles Davis' Sketches of Spain.
A few features worth highlighting include a "24v, low noise, synchronous motor to reduce vibration transfer" and the "RB110 tonearm fitted with Rega's bespoke zero play bearings."
Get our recommendation, the Rega Planar 1, from Amazon.

Best High End: Clearaudio Concept ($1800)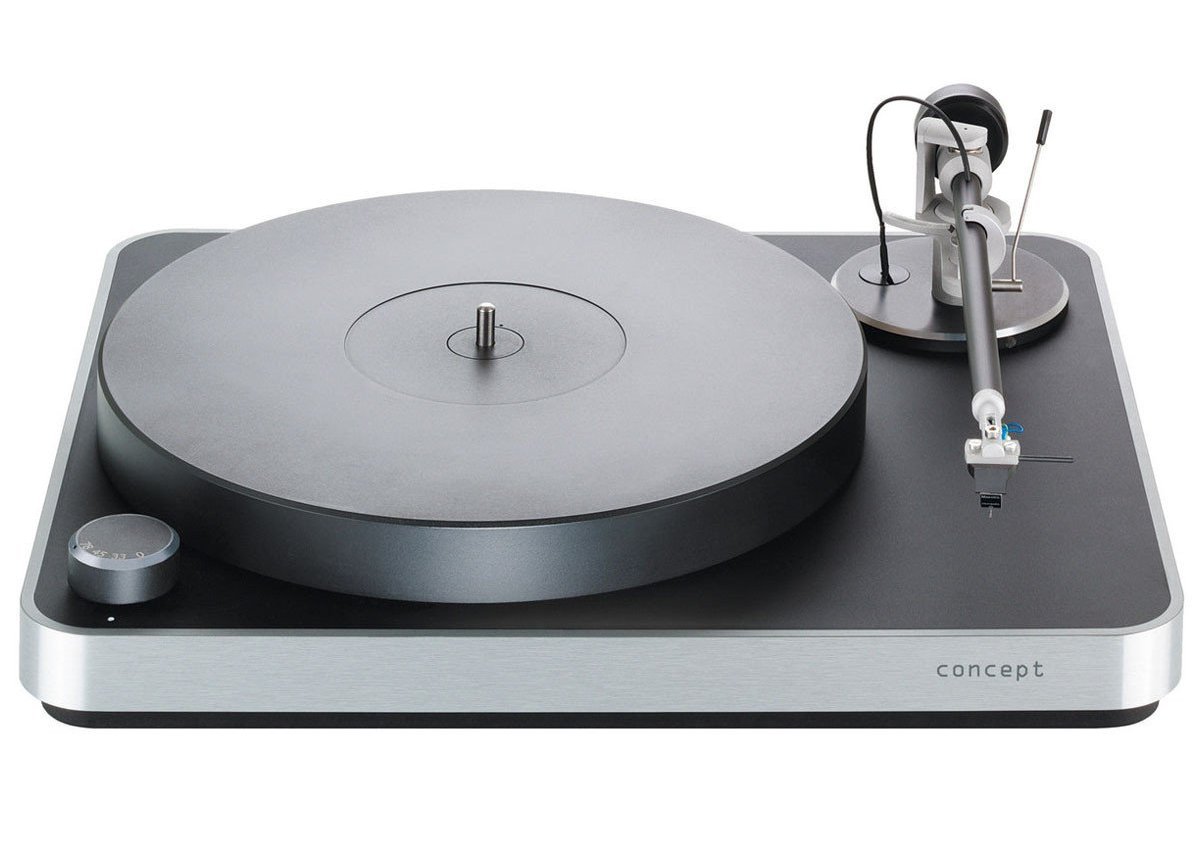 So you've got some serious cash to spend on a great deck? The Clearaudio Concept is an absolute monster of a turntable and may be what you're looking for to play vinyl. The sound production and performance are simply stunning.
This review from Joe A. on Needledoctor pretty much sums it up, "It's dead silent in operation, has a clear, agile sound that seems to pick the details right out of the mix without sounding thin or bright. One point to keep in mind when setting up the 'table (and this may be due to the magnetic bearing arm) is that it is most definitely sensitive to footfalls."
Get the Clearaudio Concept now from Amazon.
---
Best Turntables For Under $500
Our Top Choice: U-Turn Orbit Plus / U-Turn Orbit Special ($499)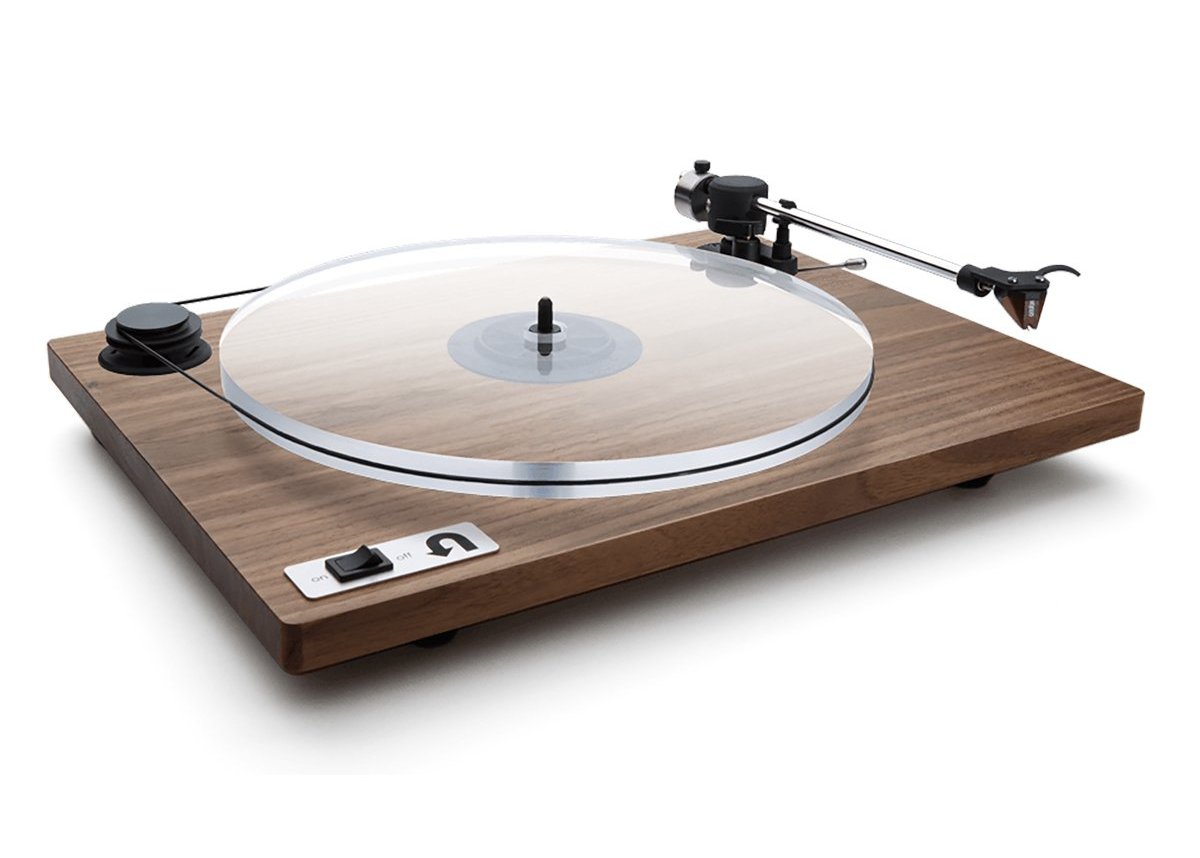 I absolutely love the U-Turn Orbit. We've experimented with so many turntables in our home and this is the deck that ended up in regular use in our living room. From a design perspective, I love the solid wood plinth and acrylic platter of the Special. More importantly, from an audio perspective, it's a total champ. As Donald S. explained in a comment on Amazon, "There is zero motor noise, cartridge sounds clear, and this heavy platter has no resonance or feedback, even with very loud bass drum passages (Rush). It also looks beautifully made."
My only gripe is that the belt does get stretched out easily if you move the belt by hand at all and you need to move the belt regularly if you go back and forth between 33rpm and 45rpm records. Aside from that, this turntable looks great and sounds great. And I'm happy to heartily recommend it to anyone.
Get the U-Turn Orbit Special from Amazon at $499 without a pre-amp or for $569 with a pre-amp.

Under $250 Option: Sony PS-LX310BT ($228)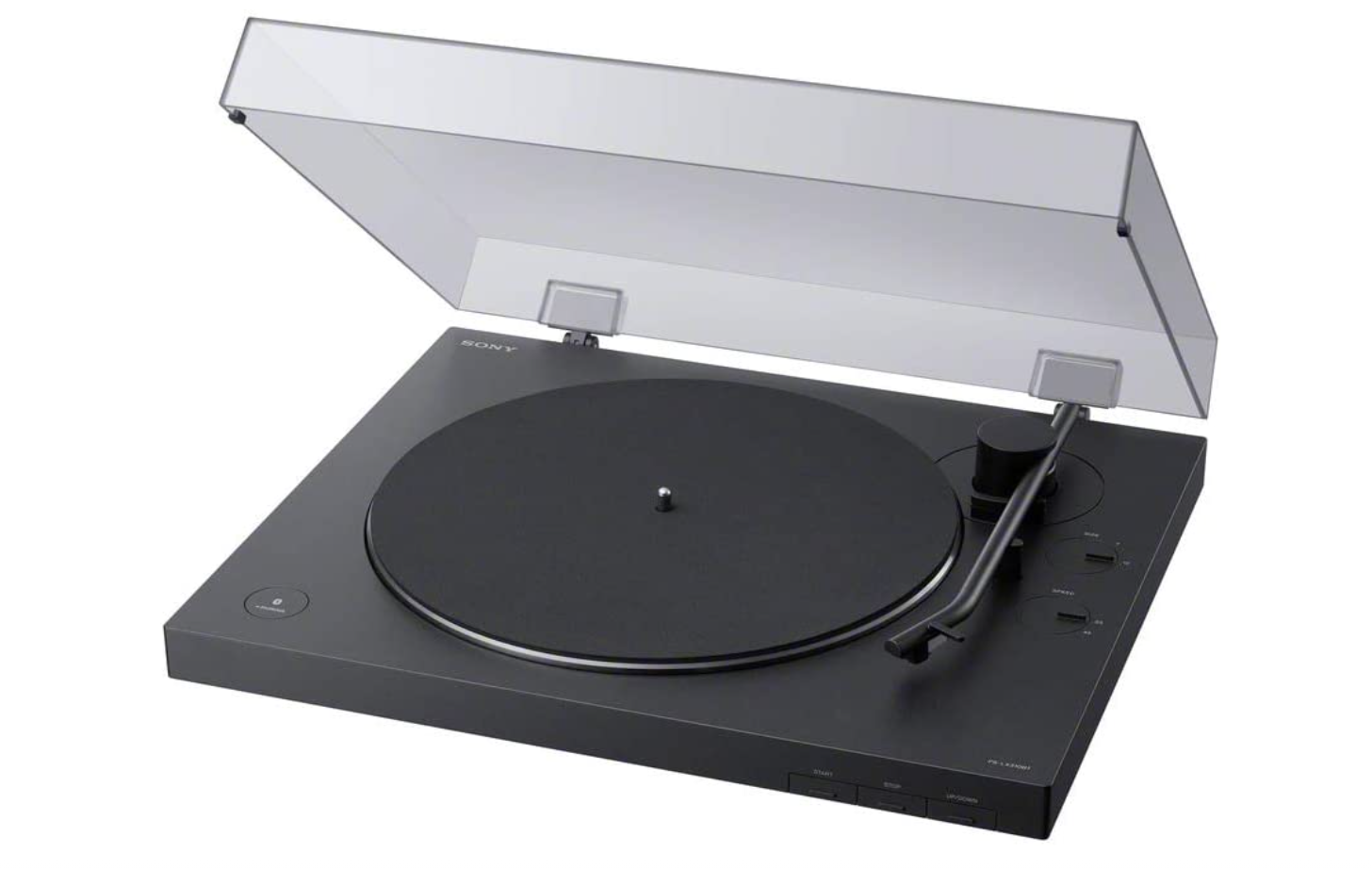 My first ever record player was a Sony made plug and play affair quite a bit like this one. While it may not quite live up to the standards of the ~$500 units listed above, it does offer a great sound experience for substantially less money. It's also easy to set up and completely unfussy. Oh, and did we mention that comes with built-in bluetooth and USB support? A great option for someone who is just dipping a toe into the world of Hi-Fi.
Get the Sony PS-LX310BT from Amazon.
---
Best Record Player For Roughly $100
Winner: Audio-Technica AT-LP60X-GM ($119)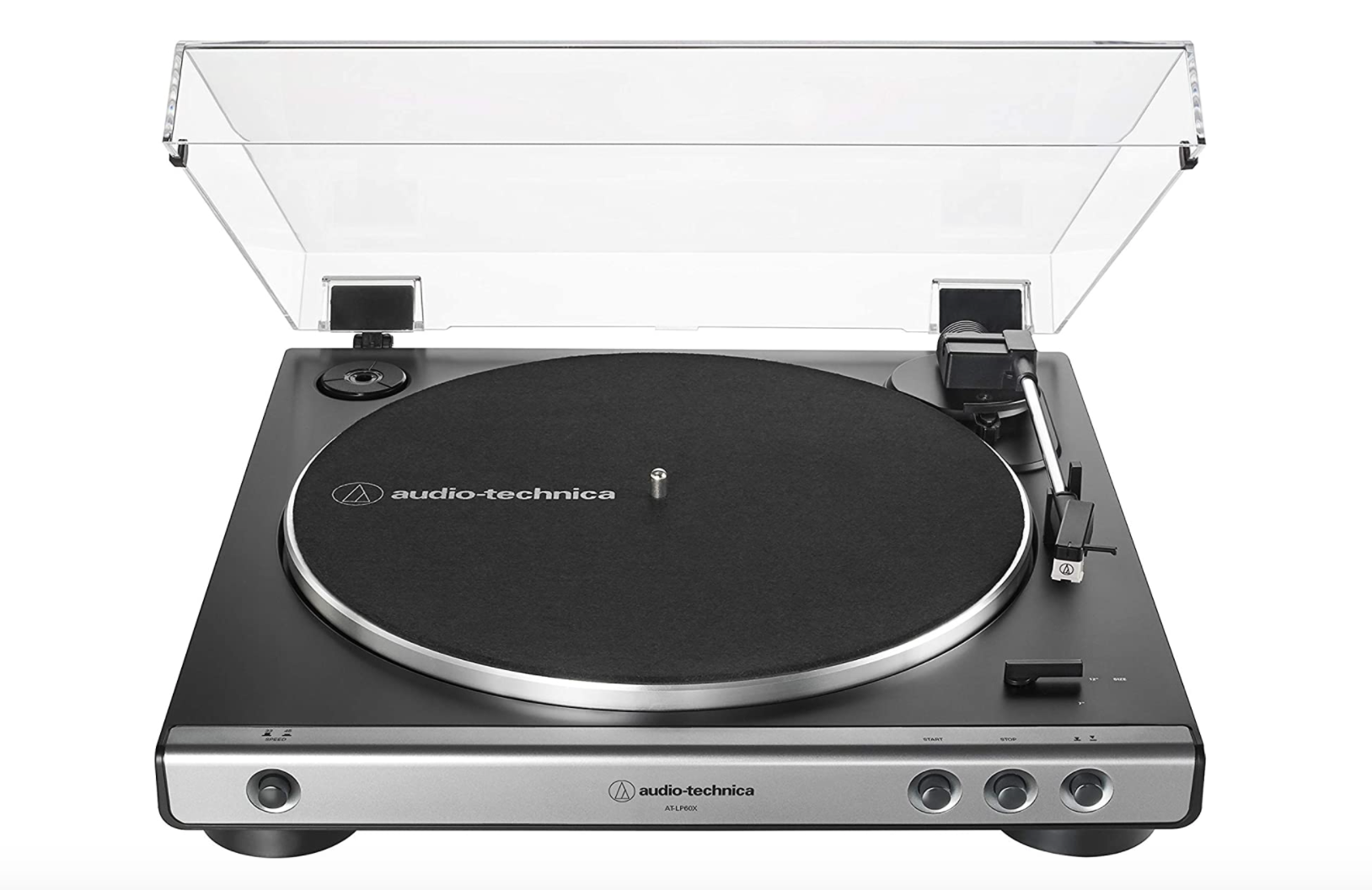 What I like about the Audio-Technica is that it's fully automatic and includes a switchable phono pre-amplifier. That built-in pre-amp means that, along with a pair of speakers, it's ready to go straight out of the box. What's better though is that it's still compatible with higher end equipment since you can switch the pre-amp off if you have a nicer piece of gear to use instead.
The sound quality is also very impressive for a turntable in this price range which is more than enough to satisfy many listeners. Yes, it's not nearly as impressive as the Pro-Ject Debut or U-Turn Orbit in terms of sound quality, but it's much cheaper.
Get the Audio Technica ATLP-60X-GM from Amazon for $119.
---
Best Record Player with Speakers For Under $100
Let me preface this by saying I'm not aware of any turntable by any manufacturer with high performing built-in speakers. You're just not going to get audiophile sound out of a built-in speaker in a recorded player (unless you're looking at $3k+ pieces).
There are a few record players with built-in speakers (the standing record player, Gramovox Floating Record Player, comes to mind) that are more than a couple of steps above your laptop's speakers but even then I'd highly recommend getting a pair of good bookshelf speakers at a minimum to get the best experience. So I'll preface this section by saying this: if you're really looking for a hi-fi experience, your best option on a budget is to start with the best pair of book shelf speakers you can afford and a budget record player with a built-in preamp to go with them. You can always upgrade to a nicer turntable down the road.
With that said, there is absolutely nothing wrong with wanting a inexpensive turntable that is plug-n-play with built-in-speakers just for casually playing records. In fact, for quite a few people I've spoken with over the years – this is the best option for them. In addition to the turntables we've mentioned above, we also own both a Crosley Executive and an ION Max and we use them both. Which is the best option for you really depends on your taste.
Option 1: Crosley Executive ($74.95)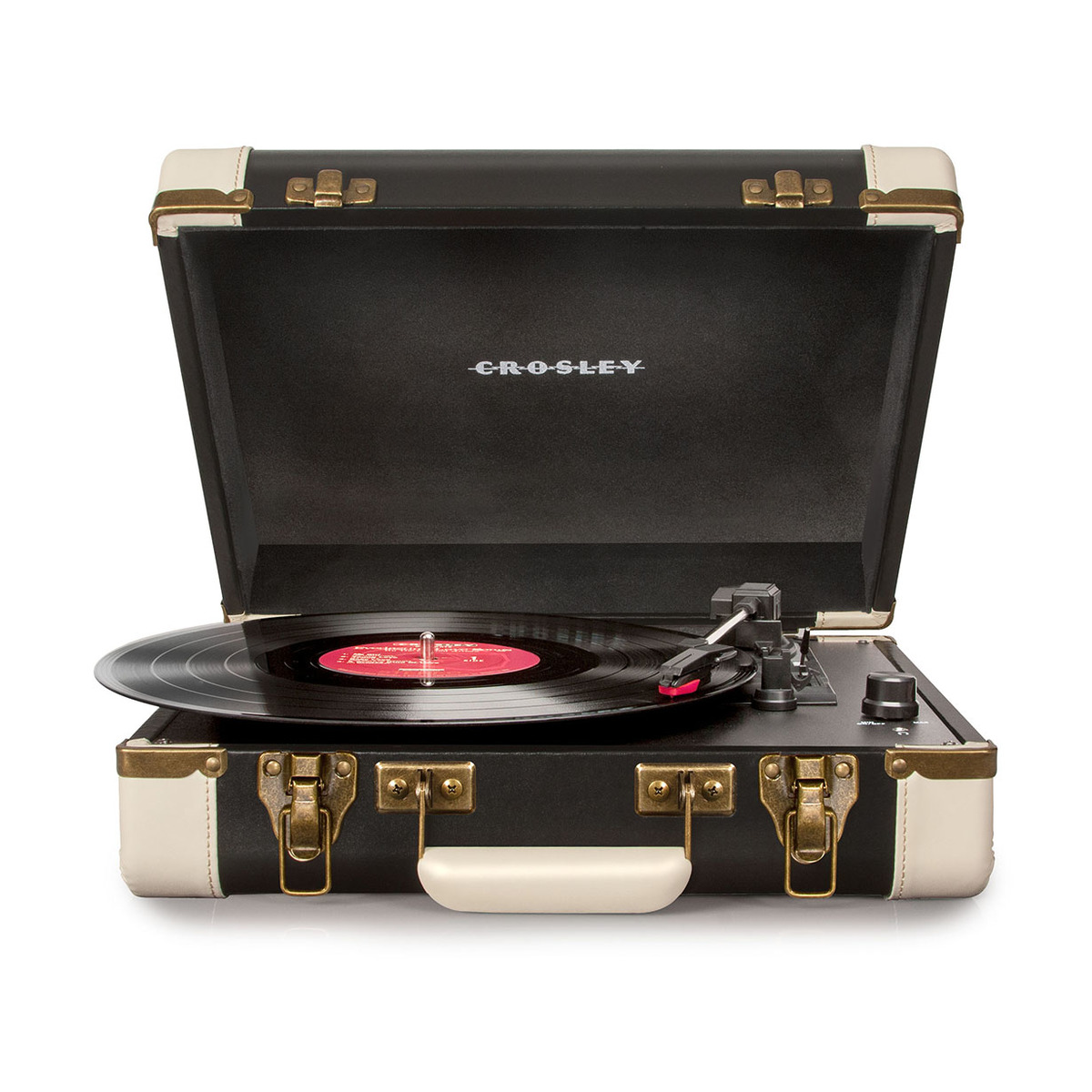 One of the things I really like about the Crosley Executive Portable Turntable with Bluetooth is how portable it is. You can bring it with you anywhere you have a power outlet or battery pack.
We've brought it out to the backyard so we can play records while grilling out and also to Turntable Kitchen events when showcasing our own releases. The faux-leather exterior is quite handsome and the speakers are better than you'd expect for such a reasonably priced unit. Plus, thanks to the built-in Bluetooth, you can always pair it with any Bluetooth speaker if you want to step up your game.
Amazon reviewer angeredmanatee says, "As someone who has spent months searching for a cool record player and didn't want to fish out the big bucks this is a definitely worth the money!"
You can grab the Crosley Executive turntable from Amazon.
Option 2: ION Max ($69.00)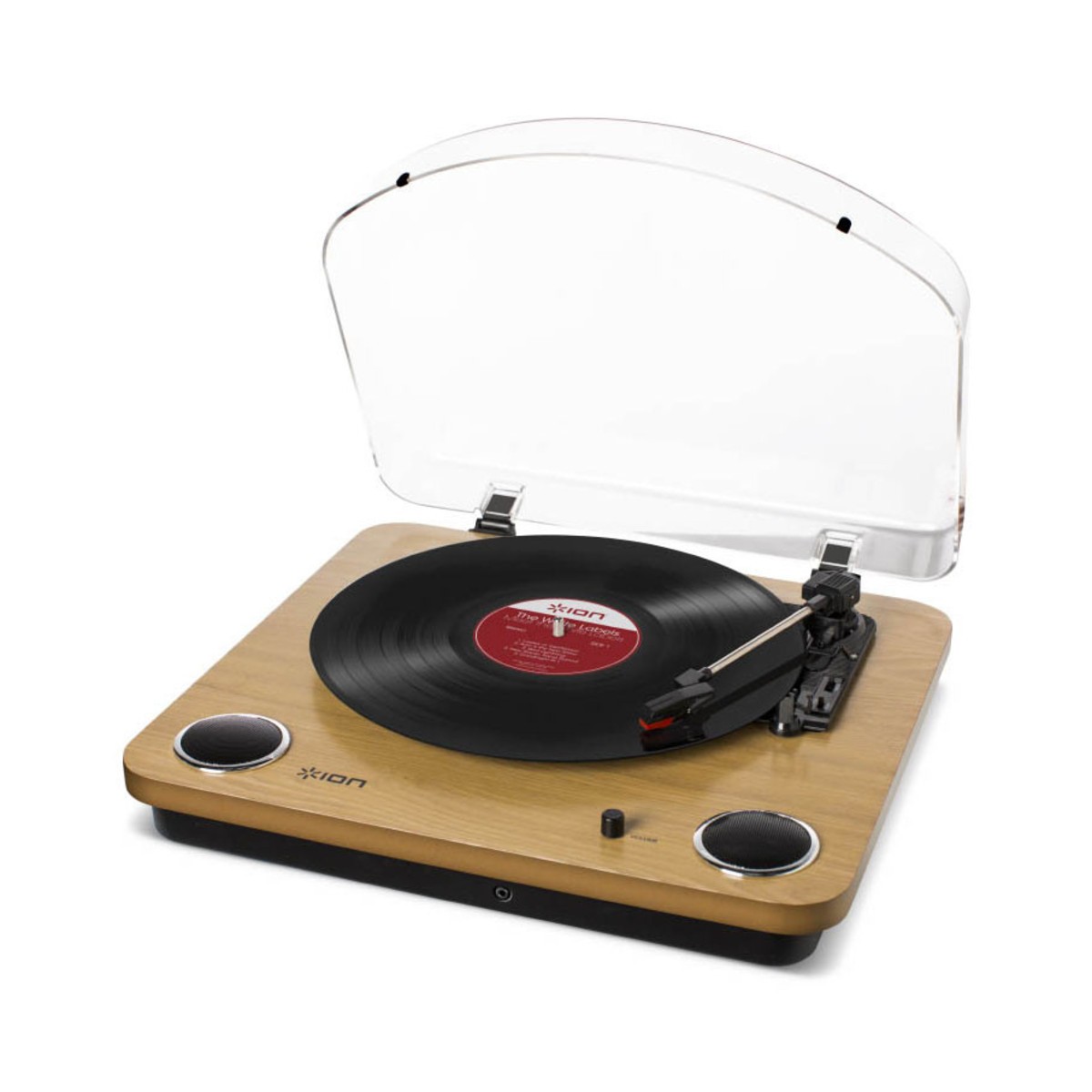 We also have an ION Max in our home and it's been the budget turntable of choice from several of our friends. What we like about it is the "natural wood finish" and overall stylish design.
It's less portable than the Crosley Executive and lacks the Bluetooth feature, however, the built-in speakers offer better sound quality and it's arguably the better turntable (bonus features aside). Even better it's also available in a glossy piano black color that's also quite nice but, more importantly, is available for a mere $44.99 from Amazon at the time of writing. That's by far the best deal I've seen on a budget turntable making this an easy recommendation for someone on a budget.
As Amazon reviewer Kells explains, "I love this turntable  . . . I wanted something simple, plug it in, turn it on and not have to deal with speakers or a receiver. This one fit the bill."
You can grab the ION Max from Amazon.
---
Tips For Selecting Your Own Turntable
Not interested in any of the ones I recommended above?  Maybe you just want to hit eBay to buy a vintage turntable. No worries, here are some tips to help you select your own. Note: This section originally appeared (with some small edits) in our original turntable guide.
Belt-drive vs. Direct-drive
I recommend belt-drive turntables particularly for beginners. If you aren't a DJ, the advantages of direct-drive turntables are insignificant, but there are disadvantages – especially if you aren't ready to dive into the high-end market (and even then, I generally recommend belt-driven turntables).
This is because direct-drive turntables can transmit noise from the motor and bearing to the stylus, which means the sound produced isn't as clean as it could be.  Many direct-drive turntables also can have issues related to speed that cause pitch variations in playback (a.k.a. wow and flutter). Conversely, the belt on a belt-driven turntable absorbs vibrations that may otherwise be picked up by the stylus.
I'm not arguing that direct-drive turntables are bad! They're not. It's just that the technology is often more expensive meaning you're going to pay more for the same quality of sound production. However if you're buying a vintage piece or find a deal then by all means go with the direct drive turntable.
Built-in amplifiers
First, let me say that I have no intention of getting deep into a discussion of preamps, integrated preamps, and amplifiers.  There is a lot to cover on the topic, and I want to keep this about selecting a turntable.  However, when selecting a turntable, you'll need to decide whether you want to purchase a turntable with a built in preamp or not.
I'm going to try to keep this as straightforward as possible, which means I'm glossing over a lot of stuff here. With that said, here is the basic gist of it: without a preamp, the output from your turntable won't be loud enough to be picked up through normal stereo equipment/speakers.
Personally, I don't like turntables with built-in amplifiers and I'd rather buy my own.  With a built-in preamp you are stuck with the quality of the preamp built-in to the turntable, which probably isn't very good.  Audiophile equipment generally won't include that option anyway. However, buying a turntable with a built-in preamp saves you the cost of having to buy a separate preamp.
Thus, the bottom line is this: if you are on a tight budget, go with a turntable with a built-in preamp; if you are going middle of the road on a system you can improve over time, I'd recommend buying a separate integrated amp (combines the preamp and amplifier)(hint: you may find cheap "vintage" equipment on eBay to get you started); and if you are looking to build the perfect system you'll probably want to go with a separate preamp, amplifier, turntable, and phono-in.  As I mentioned above, I started my system with a Cambridge Audio Azur 340A integrated pre-amp, a Cambridge Audio phono-in, and a pair of PSB speakers.
If you're looking for preamps, speakers, or phono stages check out this older guide to The Best Recommended Turntables and Stereo Systems we'd prepared about building a turntable stereo system.