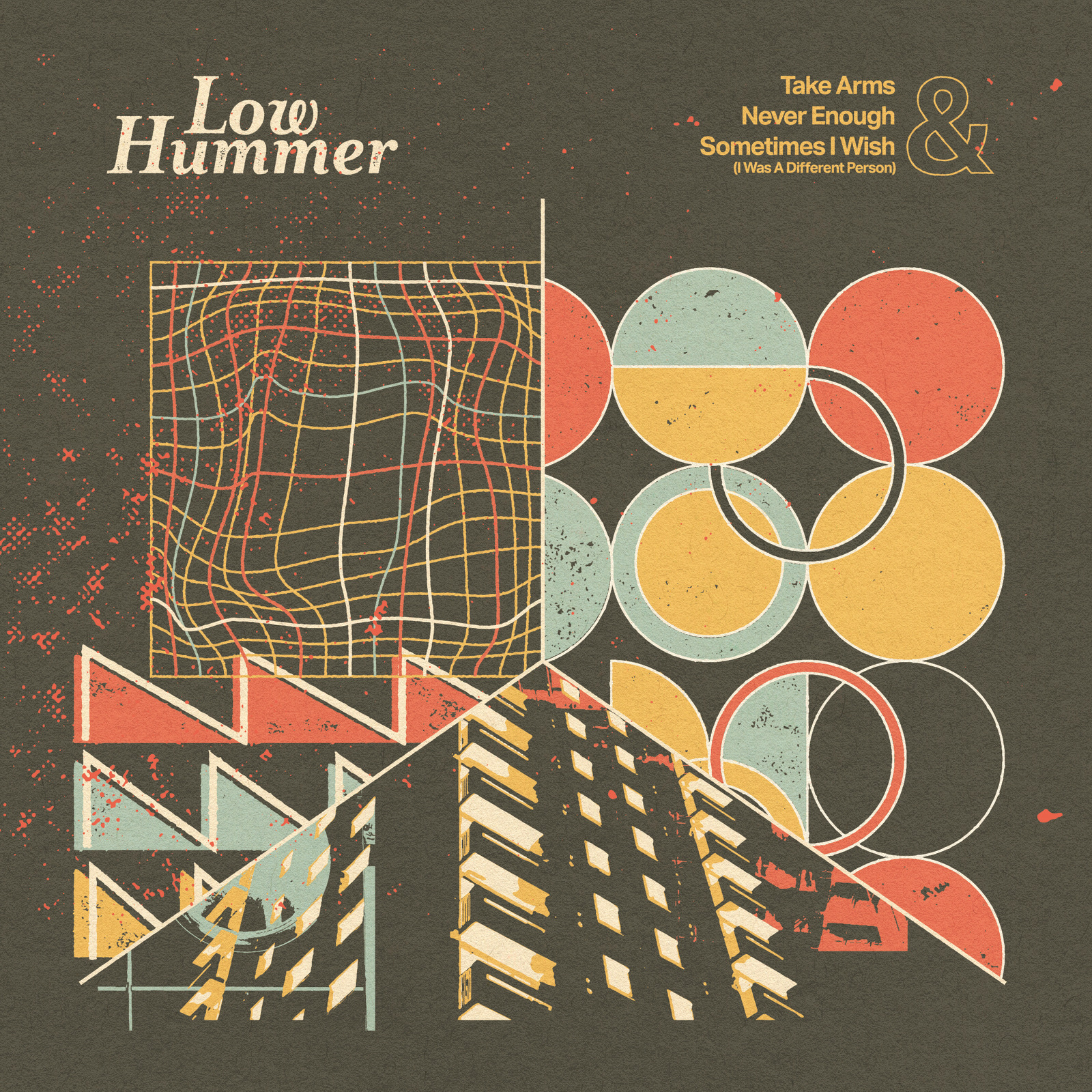 Tipped by Under The Radar as "Britain's coolest new band," the Hull, UK-rooted six piece Low Hummer have been causing quite a stir in the indie music scene over the past couple of years. They've been featured by Clash, Gigwise, and BBC Radio 1's Jack Saunders and Gemma Bradley; they've been added to Radio 1's playlist as BBC Introducing's Track Of The Week; and playlisted on Spotify's New Music Friday, Dreampop, Alt.Rocked, and Hot New Bands playlists. We're quite excited to share a trio of their earliest singles on this month's wax.
The a-side kicks off with a dose of fiery dance-punk with the brash "Take Arms." Built around a tense beat, squealing, distorted guitars, and sharp synths, it's a socio-political anthem railing equally against billionaires who don't think they have to share and "northerners pretending to be southern" as the band shout out on the chorus: "Take Arms! Take Arms!"
It's followed up by the distinctly more shoegaze, dream-pop inspired "Never Enough." A darkly-atmospheric new wave guitar riff, buoyed by a bouncing rhythm, propels Aimee Duncan's croon here as she sings, "When this pains over / Your heart won't beat the same / In troubled times, reframe." It's a gorgeous tune and a personal favorite.
The b-side, meanwhile, closes up the EP with the track "Sometimes I Wish (I Was A Different Person)." It's a biting and slick, post-punk framed commentary on modern consumerism and politics, "I don't believe in healthy living I don't believe in growing old / I do believe I'll die alone, stop me if I'm wrong / I never lost that loving feeling, I don't believe in the berlin wall / I read my news on social media I believe it all."
We pressed the standard edition of this vinyl on Yellow colored vinyl alongside a deluxe edition on Yellow with Electric Blue a-side/b-side colored vinyl for subscribers who've been with us for a year. This release was available exclusively through our Pairings Box and Coffee & Vinyl subscription services but is already sold out.