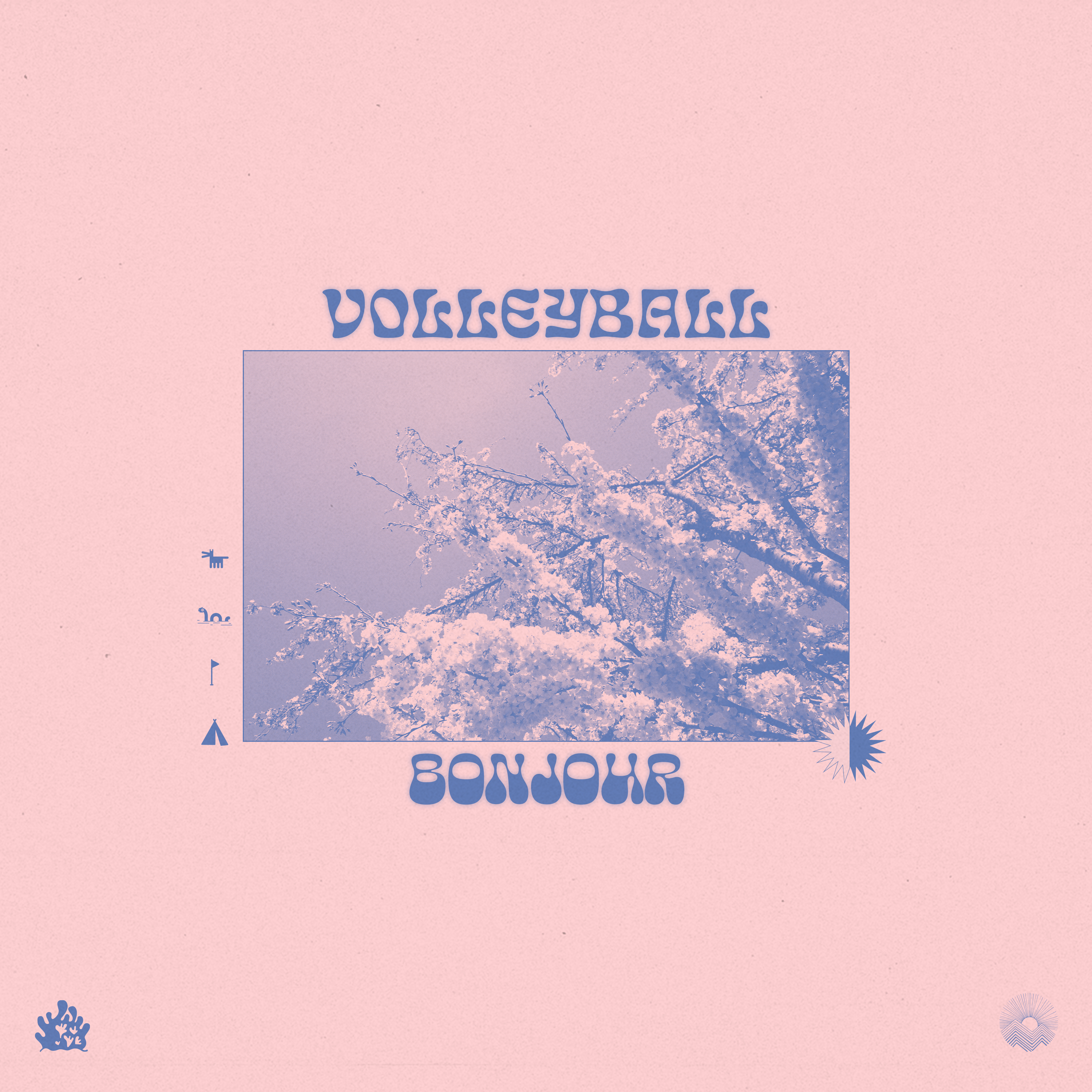 You're going to love this month's featured artist. They've been featured on Spotify's official Modern Psychedlia playlist; dubbed "London's hottest new indie band;" and are enjoying regular spins and interviews across the BBC. So, yes, we're very honored to feature the debut EP by London-based Volleyball on this month's wax.
The a-side kicks off with the smoothly glimmering psych-rock vibe "Slide." It served as the band's debut single and showcases their ability to marry uplifting psychedelic melodies with catchy guitar-forward hooks and smoothly crooned vocals. It's a tune you'll want to spin over and over again to savor all of its vibe-filled nooks and crannies.
An atmospheric interlude segues into the collection's second cut, "Escape." This one is built around a clattering, propulsive rhythm and a hazy, dream-like jam. Fittingly mystical, the band has said of this one: "Escape was written around the concept of a zen metaphor: the present moment flows like water with a wake behind it that fades – the great river of time. We loved this image and wanted to look at how music provides an escape, naturally and effortlessly."
The b-side spins outward with the cut "Aloosh" in a tumbling, vividly hallucinogenic progression that slowly unfurls itself amid brightly colored synth tones and shimmery guitar licks. It's a track that is truly 'resplendent' and one that is sure to get stuck in your head.
They close out the collection with chirping birds and dusty, illusory notes as the side flows into closer "Not For Today." It features a sweltering, tropical vibe that the band constantly refracts and distorts amid lyrics that reflect on the need to turn our brains off from time to time: "My best friend said lets go to the ocean / Dive right in and sink to the bottom / Because our minds have been so stuck on work / But not for today." Amen, brothers!
We pressed the standard edition of this month's vinyl on Baby Pink colored vinyl alongside a deluxe edition on Baby Pink with Electric Blue a-side/b-side colored vinyl for subscribers who've been with us for a year. This release is available exclusively through our Pairings Box and Coffee & Vinyl subscription services.