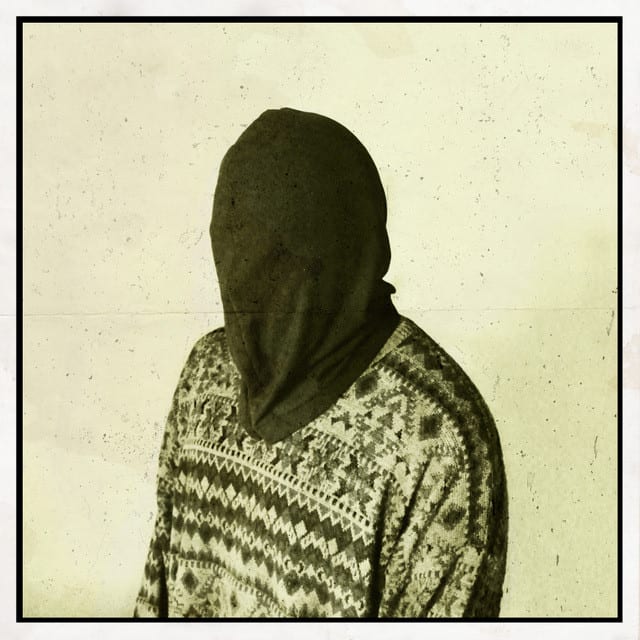 Some artists are larger than life. Indeed, in the case of artists like Kanye West, Johnny Cash, or Prince, it can be difficult to distinguish the music from the artist's personality. Of course, on the other end of the spectrum are artists who quietly let their music speak for itself. And now, thanks to websites like Soundcloud and Bandcamp, it's become easier than ever for an artist to even release their music anonymously.
In fact, it's arguably become a "thing" in the past few years. Intentionally or not, critically acclaimed artists like Burial, Rhye, CATHEDRALS, Vaults, and many other successful emerging artists, have dished out initial offerings with a healthy serving of mystery.
Meanwhile, New Jersey based artist Blood Cultures takes his anonymity to a whole new level. To date, he has revealed no personal information about himself. He has no bio, no Facebook page, no Twitter handle, and no website. He wears baggy sweaters and a nondescript black mask in all of the pictures he's released of himself. Heck, we're releasing his debut single and I honestly don't even know his real name. In fact, all I do know is that he records excellent music.
Indeed, whether because of the mystery or in spite of it, the enigmatic songwriter has received an enthusiastic reaction from music blogs far and near. Our friends at the London-based Crack In The Road described him as "far and away" one of their "favourite 'emerging' artists of recent years." Chad Hillard, the founder of popular music website Hilly Dilly, also raved about Blood Cultures music stating that with "no exaggeration" the tunes were sure to "sky-rocket Blood Cultures into the spotlight." Hillard wasn't wrong. Blood Cultures music has already seen nearly a million plays in 9 months on Soundcloud. So, yeah, we're honored to release his debut single.
On the a-side we're serving up Blood Cultures' debut cut "Indian Summer." It's an infectiously upbeat and melodic jam with effervescent dream pop vocals, spacey blinking-light synths, and a bubbling, handclap accented rhythm. Initially, his vocals seemingly dissipate immediately after they're uttered, "I've been talking to you in my dreams / I've been thinking of you endlessly." Before long the track is thread into patterns of increasing complexity before, in the end, it pulls back to where it began with the sound of waves crashing along the shore.
The flipside features his excellent new single "Meavy Hetal." A fuzzy blanket of a jam, it is woven together from layers of chirping, out-of-sync VHS-synths and woozy, lo-fi vocals. It's considerably more snug and atmospheric than his debut jam, but every bit as engaging. This is a pair of tracks we're excited to introduce into your library.
We've made 350 copies on "milky clear" vinyl and 160 special edition copies on "milky clear with black stripe" vinyl for our gold club members. They're going fast. Subscribe now.