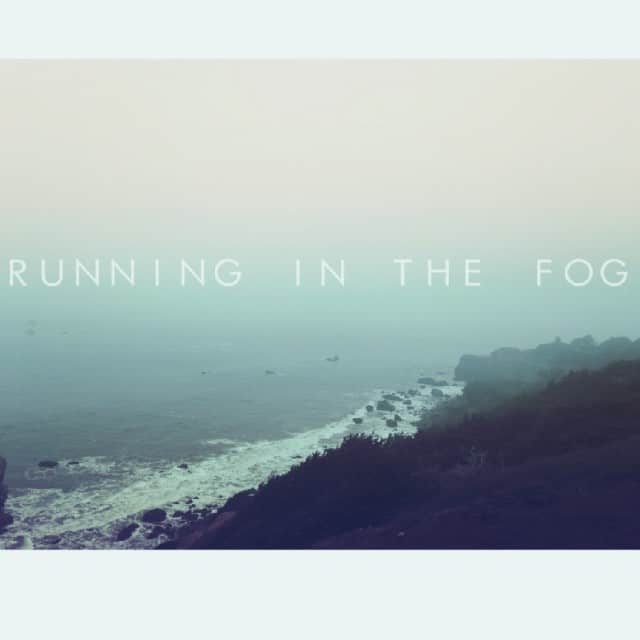 Keeping things close to home for the second month in a row, we're very proud to feature the "Soul-infused Space Pop" of San Francisco-based Amanda Harper who records skittering electro-r&b grooves under the moniker Running In The Fog.
With an eclectic collection of influences ranging from a deep-seated love of 90's r&b to a background in jazz, there's no doubting that her work as Running In The Fog is as eclectic as it is original. Indeed, at the time of writing her EP Is less than a month old and she's already garnered praise from many of our music-blogging friends. For example, No Fear of Pop wrote that Running In The Fog "consistently captures our hearts with her smooth and offbeat pop music." Our friends at Indie Shuffle enthused noting that "you've got to hear" her debut track (the a-side to this single). Meanwhile, Sunset in the Rearview raved about Harper's "seriously awesome variety." She's also been featured in IMPOSE, Yours Truly, Austin Town Hall, and many more awesome music outlets. In other words, it hasn't taken her long to get noticed by critics far and wide. With that in mind, we're incredibly honored to share her first-ever physical release with you.
Her alluringly atmospheric single "Desire" marks the single's a-side. It's a slinking, bass-heavy slice of new r&b pairing multiple layers of hypnotic percussion with warm washes of rolling synth. As the sparkling jam opens, a crisp, tingling rhythm unfurls alongside soothing ambiance as Harper soft and knowingly sings, "desire keeps us warm when lighting fires." Like exhaling after a deep breath, the lovingly textured groove closes out with the soft, flowing hum of synths and simmering percussion as Harper's layered vocals intone, "This is desire, we lit the fire."
The b-side features her second single "Sail." It's a deep, bubbling electro-ballad built from dark, tonal synths and a low-to-the-floor, reverberating rhythm. Shimmering Moon Safari-like ambiance sparkles brightly in the background as Harper sweetly whispers in a sultry croon, "never ever let me go / our love is surely gold." Like the 90's r&b that inspired Harper (i.e. Aaliyah or Sade), it's smooth, sexy and direct – but with a contemporary synth-heavy, electro beat. Together, the pair of jams act as an intoxicating introduction to Running In The Fog.
If you like what you hear, you can download Running In The Fog's debut EP Silver from our good friends at Father/Daughter Records.
As always, this is limited-edition, hand-numbered, and 45 rpm 7-inch vinyl. We made 400 copies on "coke bottle green" vinyl alongside a special edition of 110 copies on "coke bottle green and bone white a-side/b-side" vinyl for our gold club members. It's exclusive to the Pairings Box and pretty much sold out. In fact, there are less than 10 copies remaining for new subscribers only. Subscribe now if you want one.