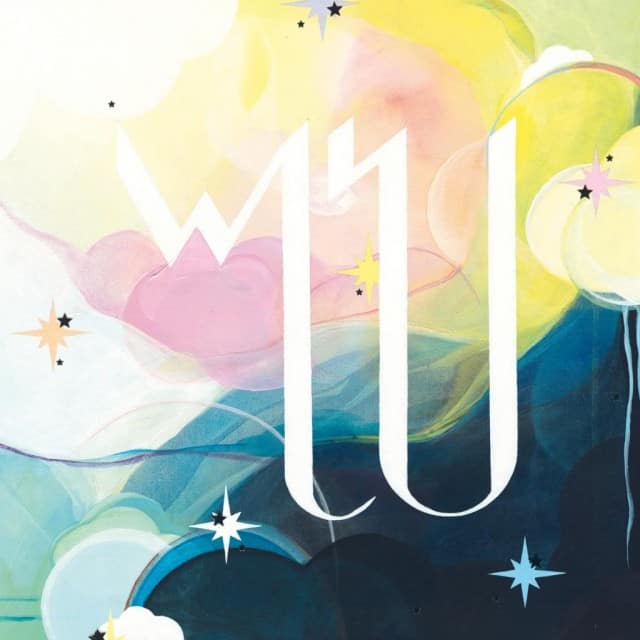 One of my favorite music investments of 2013 was my membership in the Graveface Records Club. It's criminally cheap and has delivered a collection of great records to my home for the past few months. For example, the next shipment (which I should be shipping soon) will include the sophomore LP by The Casket Girls. The record, True Love Kills The Fairy Tale, has already been on constant rotation in our home since Thanksgiving (that's when I received my digital review copy of the album) and is an album I could easily imagine making my 2014 year end list.
The trio formed when Graveface-founder and Black Moth Super Rainbow collaborator, Ryan Graveface, discovered sisters Phaedra and Elsa Greene "playing Autoharp and singing bizarre" music in a public square in Savannah, Georgia. After asking the girls to record with him, Graveface sent the sisters a collection of his instrumentals and asked them to contribute vocals and lyrics. It's a process that worked for them on their first album, and which they repeated for their sophomore release.
Of course, the process wasn't as straight-forward as that description might make it sound. As Graveface explained, "I walked in and Elsa was sobbing and reciting poetry while Phaedra was just staring straight ahead writing it all down, like catatonic . . . I booked studio time and had them re-record every note just as it was on the demo. They really didn't remember any of it.  Had to learn the songs as if someone else had written them entirely. Very bizarre."
In light of the unusual writing process, it's unsurprising that the album is both catchy and, simultaneously, slightly off. For example, album opener "Same Side" initially unveils itself with a chilly synth line and thinly-thread percussion before sludgy synths propel the tune forward. The lyrics are similarly accessible but somewhat unsettling: "I call my dreams dirty tricks / when I wake I feel sick / it's unrequited reality."
The searing and psychedelic groove "Chemical Dizzy" is similarly built from a collection of grinding synths, crashing percussion, and bright melodies to accompany the sisters as they sing, "you and I are like water and fire / opposites only exist with each other." Indeed, the combination of crisply shuffling percussion, viscerally textured synths, and bright vocal melodies quickly establishes itself as The Casket Girls' method of operation throughout the album. Happily, it's a process that provides continuously satisfying results throughout the record especially on highlights such as "Holding You Back" and "True Love Kills The Fairytale."
You can get a pre-order from Graveface Records. The album is scheduled for a February 11, 2014 release.