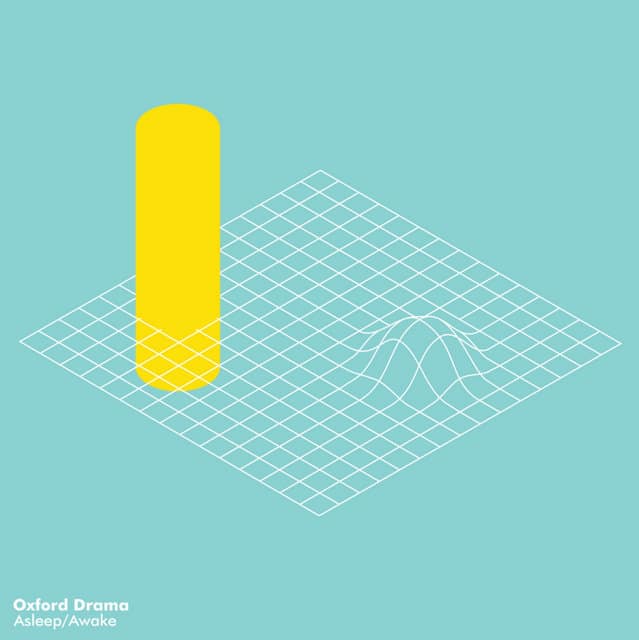 It's easy to take for granted, but occasionally it is worth reflecting upon what a truly remarkable experience it is to discover beautiful music crafted halfway around the world that somehow improbably made its way to our ears. For example, Wrocław, Poland duo Oxford Drama (a.k.a. Małgorzata Dryjańska and Marcin Mrówka) have been recording together for less than a year. They aren't currently signed to a label, they haven't been hyped by a PR agency, they haven't charted on Hype Machine, and they've never previously enjoyed an official physical release. Nonetheless, we've been fortunate enough to discover their exceptionally lush releases thanks to a tweet from a respected colleague on Twitter.
We were initially introduced to Oxford Drama by a tweet from Caitlin White (MTV News / Noisey) raving that the duo was one of the best new bands she'd heard in awhile. After a few spins through their early singles, we were sold as well.
Unsurprisingly, we haven't been alone in our respect for the Polish duo. Our friends at the most excellent site BlahBlahBlahScience recently wrote that they liked how Oxford Drama take their "cues in mood from cool and soulful acts like Quadron and Esthero while instrumentally communicating a more direct almost dance-driven aesthetic." Before that, Hilly Dilly had raved that Oxford Drama were "very impressive to say the least" while astutely noting that "they're not trying to win you over with blazing over expansive melodies; rather, they take the less-is-more route and let the simplicity do all the talking."
On the a-side we're excited to showcase the incredibly lush cut "Asleep/Awake." Effervescent and cast in diffused-light, the flittering track is awash in flowing synths and tightly wound percussion. It would perfectly soundtrack the recounting of a half-remembered daydream as it opens slowly and thoughtfully, growing more visceral and energetic as it progresses alongside Małgorzata Dryjańska's vocals as she sings in a sweet whisper "lying in your bed. I'm half asleep, half awake."
On the b-side we're delighted to share the results of a special collaboration between Oxford Drama and up-and-coming Polish producer-duo Venter (a.k.a. Tomasz Bednarczyk and Tomasz Mreńca). Bednarczyk is one-half of house music duo Harrison Chord and Mreńca is a well-respected experimental violinist and co-founder of The Frozen Vaults. Together they remodel the dreamy a-side into an exotic and sparkling dark house single filled with bright, swirling violin and a driving dance hall friendly rhythm. It's both brainy and physical and an incredible rework of an already exceptional tune.
We've made 350 copies on "translucent yellow" vinyl and 165 special edition copies on "translucent yellow and royal blue a-side/b-side" vinyl for our gold club members. Subscribe now if you want one before they are gone.