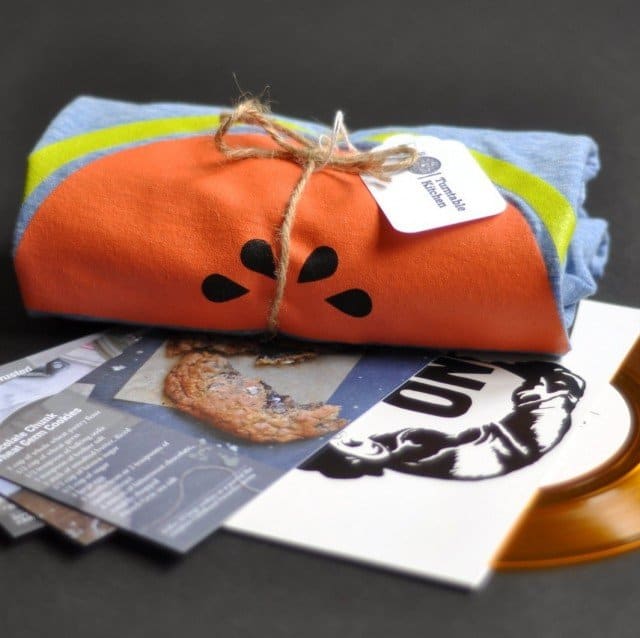 The TK Market, which we launched earlier this summer, is a little shop where you can purchase some fun TK-branded and related products. With the holidays coming up (they'll be here sooner than you think!) we thought we'd put together a few gift bundles that make gift-giving easy. Whether you've got a friend's birthday coming up, a housewarming party, or wedding shower, we've got you covered. Get them a bundle, a Pairings Box gift subscription, or both! Or, treat yourself…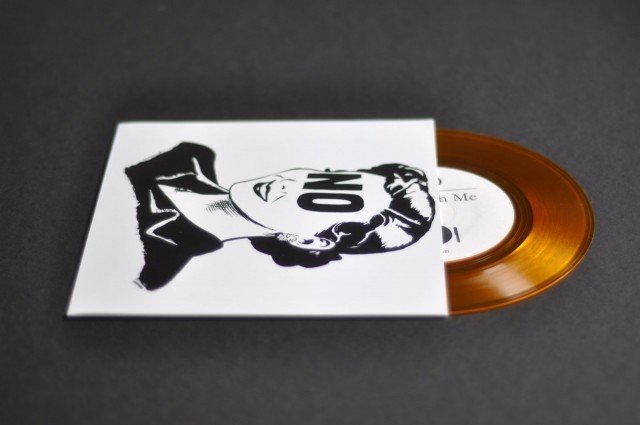 If you're purchasing from outside of the U.S. and Canada, you can subscribe to the Pairings Box here, or order a one-month or three-month gift subscription through the Market. Note that we are only selling October Pairings Boxes, featuring Turtle Giant, through October 14th.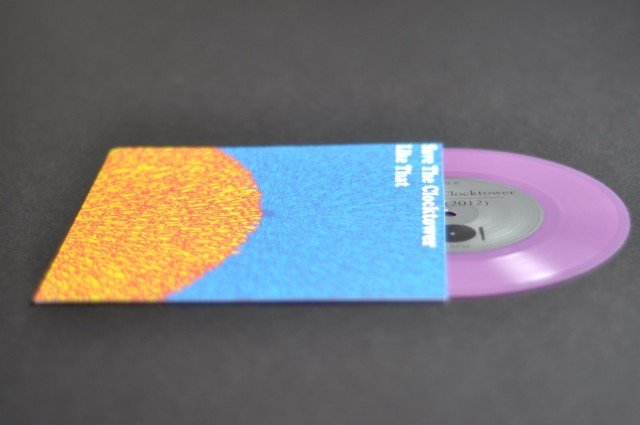 You can choose between our watermelon blue or record player gray shirt and a handful of limited edition vinyl singles from previous months' Pairings Boxes. These singles are very limited (we set a few aside for gift bundles) and are only available with the purchase of a gift bundle. Also included in the bundle? A special collection of recipes from a past month's Pairings Box. The gift bundle is a great way to explore the selections from previous Pairings Boxes and get a taste of what the TK Pairings Box experience includes.
You can choose from one of the 4 vinyl singles:
Ghost Loft 7″
NO 7″
Oscar Key Sung 7″
Save the Clocktower 7″
Gift bundles are $29.99 + shipping/handling.