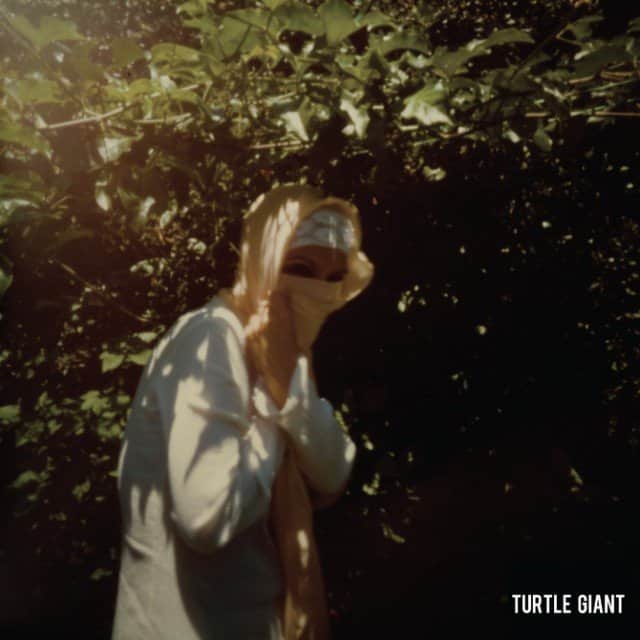 I average anywhere from 40-80 music submissions a day. Let me tell you, when you receive new music in those quantities it can become increasingly rare to become genuinely excited about a new artist. It's information overload. And, yet, that also makes it all the more special when you do discover an artist that you are truly impressed by. Macau, China-based trio Turtle Giant were one of those bands that had me hooked on first listen. As soon as I heard their All Hidden Places EP, I knew I wanted to feature them in a Pairings Box, and, thus, I'm extremely honored to announce that they are our featured artist on TK013.
The single's a-side is the menacing and dark groove "Gold Tooth (Killer)." It's a brooding, lurking jam dressed in all black and anchored by a dark, slinking rhythm and menacing, pulse-like percussion. Standing well-lit amidst the shadows, frontman Antonio Conceição sings incredulously: "Creeping my heart, you call me 'killer'? Vulture our homes, and call me 'killer'?" Stabs of guitar gleam bright and knife-like through the dark melody. It's a mesmerizing noir-pop jam that blends together threads of everything from Interpol to Radiohead, Pearl Jam to Arcade Fire. That is to say that it sounds BIG.
The single's b-side is the previously unreleased track "All Light" from a live session at Estudio EL Rocha in Sao Paulo, Brazil. It's a crisp, spacious jam that ambles along a dark and dusty path studded with ringing piano tones, tight acoustic guitar strumming, and a sparsely shuffling rhythm. Ghostly howls swirl in the dry desert air as the lyrics float smoothly along: "I'm staring at the sun / it's shining through your eyes. I'm searching for the pain / it makes you want to die." It's atmospheric and clean, further demonstrating a band that fully understands how to craft elegant, evocative, and thoughtful tunes. There is no question these guys will be a band to watch in the months and years to come.
Turtle Giant – Gold Tooth (Killer)
Much like last month's sold out Mikal Cronin 7″ copies of this one are already going fast. Subscribe to the Pairings Box now to make sure you never miss out.