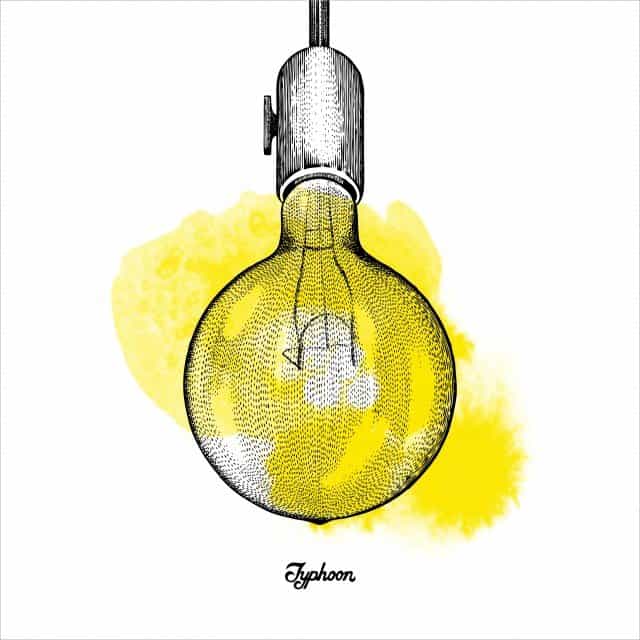 Typhoon are the best little big band in America right now. Hands down. While their following steadily grows with each new listener, in my mind there is no reason this band shouldn't be selling out the Greek Theater. In time, I'm sure they will. A band with this much skill and creativity can't remain a secret for long. Their latest single "Common Sentiments" teases at what we can expect from their recently recorded upcoming full length.
Both "Common Sentiments" and it's b-side "Green" are lush, slow-building, orchestral tunes. The a-side opens with a click and a whirl before a rustic and folksy melody gradually builds into a clattering, propulsive swell. Here, Typhoon simultaneously serve up intelligent songwriting and a catchy melody. It's original and fresh, but not with out precedent. Indeed, if you like artists like Sufjan Stevens and Arcade Fire, then you're going to love this track which blends Illinoise-like instrumentation, Funeral-like songwriting, with frontman Kyle Morton's thoughtful, often poetic, lyrics.
And, if you were wondering, the single's b-side is definitely not a throwaway. Indeed, it is a particularly gorgeous track. It's a swaying tune blending together a bright piano melody, full horns, lovely harmonies, and a crisp rhythm section to accompany Morton as he sings: "Take my heart and paint it green. I never wanted to be jealousy. I only try to keep you close to me.  I only try to keep you close to me."
Buy a copy of their new 7″ single from their Bandcamp page. I already did. You won't regret it.