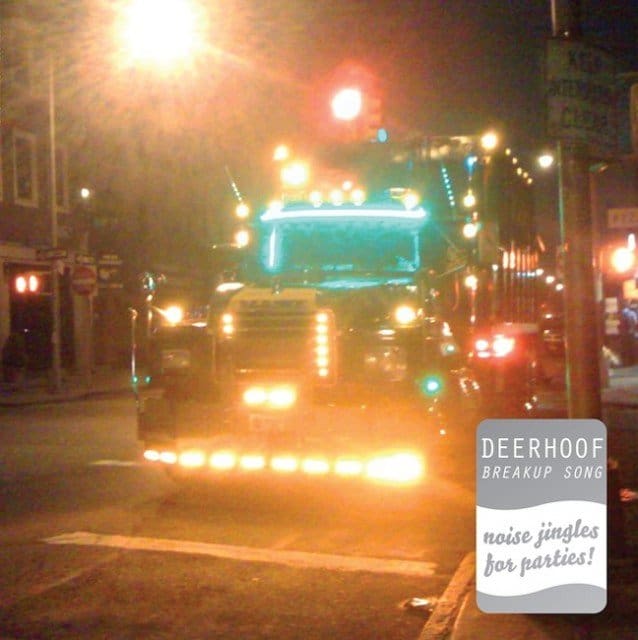 Don't be fooled, Deerhoof record pop music. If they sound entirely unlike any other pop band you've heard, that might be because they have their own unique approach to the genre. As Deerhoof drummer Greg Saunier explains it: "Pop = Catchy. Pop = New. Pop = No rules." Those values are beautifully demonstrated on the band's latest album Breakup Song, and, as a result, it's a consistently rewarding LP.
Indeed, Breakup Song is a clean and engaging album. It's endlessly packed with catchy rhythmic curiosities and melodically surprising snippets. It's also new and unlike anything the band (and arguably anyone else) has ever released before. And, as always, the band's only rule seems to be to favor constant experimentation and change. In that regard, it's exactly what we've come to expect from Deerhoof over the course of their nearly 20 years.
Saunier described their latest album as "Cuban-flavored party-noise-energy music," and, as bizarre as that might sound, it isn't too far off from the truth either. As a whole, it's energetic and lively. It's often danceable, driving and ever-changing yet rhythmic. Indeed, the album's pacing and shifting rhythms aren't entirely unlike any thoughtfully patched together mix by artists like Girl Talk or Diplo. Of course, because this is Deerhoof, everything is recorded with live instrumentation, it's all original music, and it's typically high-energy and occasionally clanging and noisy. Oh, and in case you are wondering, the album does, on occasion, boast tropical, Cuban-tinged melodies such as on "The Trouble With Candyhands."
It pairs well with Kasey's recipe for Wholewheat Almond Poppyseed Pancakes. After all, the recipe is clean, fresh, and, uhm, poppy. So make yourself a tall stack and drizzle it with all of the maple syrup you want. After all, breakfast = no rules.
You want to buy this one from Insound. Then head to the Kitchen to read Kasey's recipe for Wholewheat Almond Poppyseed Pancakes.