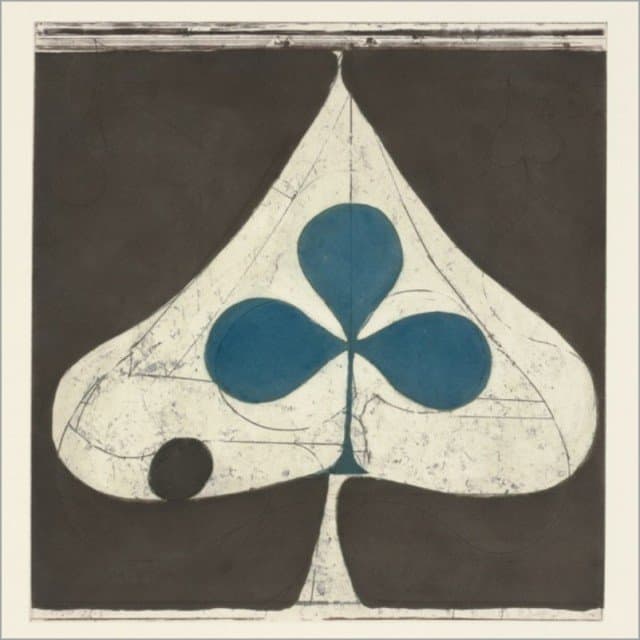 We're over three quarters of the way through the year, and I have two potential candidates for my album of the year. The first is Beach House's Bloom. It's still hard to imagine I could ever get sick of "Lazuli" and I still listen to that track an average of at least once a week. The album itself is simply sublime and elegant.The second is Grizzly Bear's lush and richly textured new LP Shields. Both albums are extremely engaging, beautifully detailed, intricately crafted, and – most importantly – they are products of bands that have crafted their own unique and easily identifiable identities. Oddly enough, neither Bloom nor Shields reflect bands making any sort of huge artistic leap, but instead we simply find talented bands honing their craft to greater perfection.
For example, one of the first things that struck me about Shields is how much it sounds like a Grizzly Bear album. I do not mean to suggest that it sounds exactly like the bands prior albums. Instead, what I mean to convey is that Shields sounds like an album that only Grizzly Bear could have made. Whatever influences the members of Grizzly Bear have brought to the table (some of which are still easily identifiable), those influences only help to color in the edges of the album.
Like many collaborations between talented artists, Grizzly Bear didn't step into the studio knowing what would come out of the sessions. After scrapping an initial recording session, they returned to Ed Droste's grandmother's house (a.k.a. The Yellow House). When they arrived "things started happening." Vocalist Ed Droste explains: "We just sat by the fire, Dan strumming, me singing, and it happened. Some of the best songs on the record, like 'Speak in Rounds' and 'Half Gate', came out of that."
Indeed, Shields is, and sounds like, the band's most collaborative effort to date. The goal was for each member to contribute democratically and to have a sense of authorship of the material they'd recorded. After those recording sessions, band member Chris Taylor began production of the album. In the end, as a result of the collaborative process, even the band was surprised by their final product. In an interview, Daniel Rossen told NPR that the track "Sun In Your Eyes" "just kind of kept developing . . . It took six months for it to become something real, but by the end, it was the king of song no one of us could ever have conceived on our own. . . . It was just really thrilling in the way where it almost felt like listening to somebody else's music rather than making your own record."
Perhaps unsurprisingly, this democratic process also led to more conflict too. For example, in another interview Droste has explained that "as we get older, more confident, and more mature, we're becoming more comfortable with stepping on each other's toes." Similarly, Rossen described Taylor's production by noting: "Part of his strength is that he pushes us."
As a result it probably shouldn't be surprising that much of the album lyrically is preoccupied with the sharper edges of relationships between people. A lot was made of the fact that on Veckatimest Grizzly Bear was often lyrically polite and arguably passive aggressive. In that regard, it's safe to say that on Shields, Grizzly Bear demonstrate that they aren't afraid to reveal their fangs. Instead, conflict seems to inform the album both musically and instrumentally. On "Sleeping Ute" Rossen sings: "And I live to see your face. And I hate to see you go. But I know no other way than straight on out that door. And I can't help myself." On many occasions the instrumentation is more aggressive and visceral compared to their previous releases. "Sleeping Ute" is arguably the band's nosiest and most clattering tune yet. Even the following track, "Speak in Rounds," which opens gently with soft vocals and crisply panning organic percussion ultimately transitions into a kinetic acoustic guitar riff and a lively and rocking chorus. In general, there is an overall initial smoothness to most melodies on the album that eventually give way to boisterous rhythms and clean, energetic jazz-influenced percussion.
It's presumably no coincidence that the band chose to use pieces from Richard Diebenkorn series "Clubs and Spades" as the art for the album in light of the symbolic and emotional significance of the shapes. After all, symbolically clubs and spades are both weapons and sometimes a shield is used as a weapon (and vice versa). That sentiment (i.e. the idea that sometimes a preemptive attack is merely a clumsy attempt to protect oneself) appears as a recurring lyrical theme throughout the album.
In the Kitchen today, Kasey is featuring a recipe for Chicken and Cardamom Rice with Barberries from Jerusalem: A Cookbook by Yotam Ottolenghi and Sami Tamimi. It's a delicious and exotic recipe that is beautifully textured and flavored subtly, but with an overall boldness that makes it that much more enjoyable. In that regard, it's an obvious Musical Pairing for Grizzly Bear's Shields.
Go get Shields from Insound if your haven't already. Then go check out some mouth-watering food porn for today's recipe for Chicken and Cardamom Rice with Barberries.