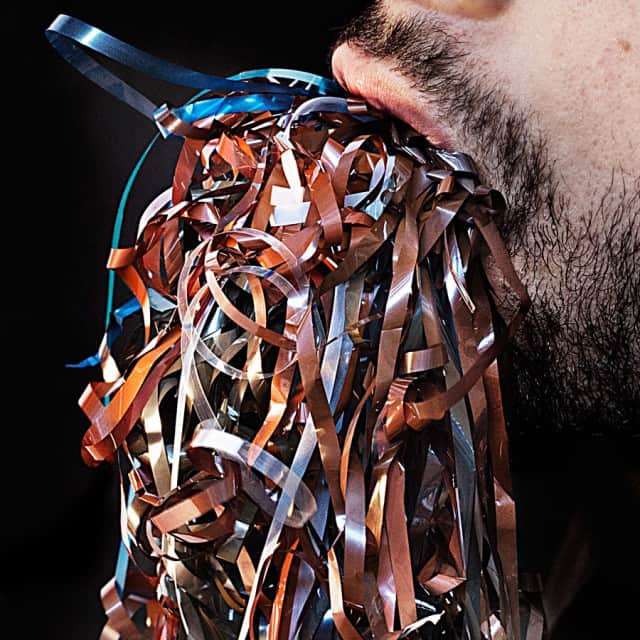 This month's featured artist, Australian-born vocalist and songwriter Oscar Key Sung (a.k.a. Oscar Vincente Slorach-Thorn of Oscar + Martin), is one of my favorite artists to place R&B's sonic stereotypes on his "Kill List." The single's a-side, "All I Think About (Part 1)," is the glimmering, rainbow-tinged highlight of his excellent, sparse and slow grooving Tape Voice EP that debuted earlier this year. It opens with synth-chipped vocal harmonies that echo across a desolate soundstage forming the delicate foundation for Oscar's warm, bright croon. In the background sharp clicks flicker through the air and synths bubble just beneath the surface. Later a steady rhythm is introduced alongside a nearly overwhelming cascading synth riff as he desperately sings: "Mystery girl, where did you get those Darth Vader powers? You're all that I think about." It's a tremendous pop composition that's as engaging as it is electrifying.
Meanwhile, the single's b-side is a previously unreleased groove "Higher 5th Bounce." It's a slow, atmospheric tune that chirps and clicks along while playfully juxtaposing giggling vocal snippets beside swirling melodies and distant but soulful vocal harmonies. The engaging tune was created by the extremely talented producer Thomas William before Oscar did an edit and added his vocals. As it unfurls, Oscar tentatively sings: "You said it hurts when you don't get it. I'm trying to give it, but you're holding it back. I should hold it back too, but I can't hold it back with you." The vocals alone give me goosebumps. Get ready to fall in love!
This one is available on hand-numbered, limited to 375 copies smoky clear and black vinyl that you can only get through the Pairings Box. Copies are going fast so get them before they are gone.