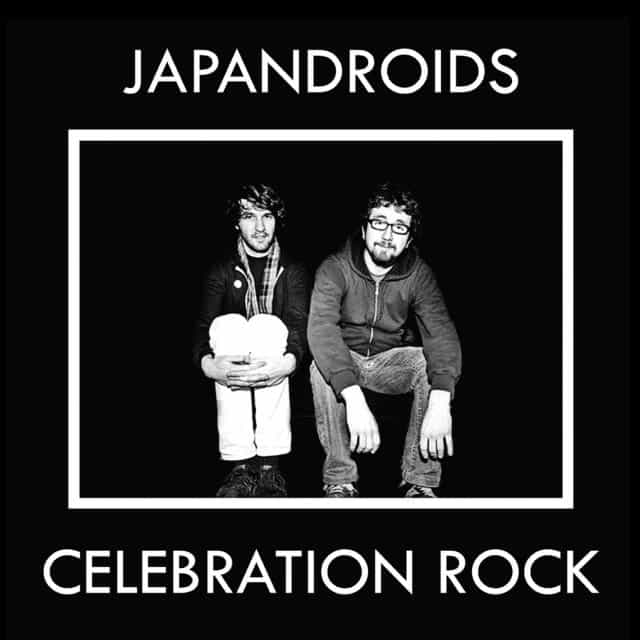 This may, or may not, seem obvious, but dinner doesn't have to be demure and restrained. In fact, some of the best meals are lively, boisterous experiences with friends and family all talking, clinking glasses, and maybe having one too many beers or glasses of wine. And, of course, a lively meal needs a lively soundtrack. If that's the vibe you're going for you'd do well to rock the new Japandroids' album Celebration Rock with some friends over a hot plate of slow cooked food.
For those who aren't familiar with the Vancouver, British Columbia duo, I'll supply a brief bio. Guitarist & vocalist Brian King met drummer & vocalist David Prowse in 2000 while attending the University of Victoria. They discovered a shared affinity for the raw music and the DIY aesthetic of bands like The Sonics and Fugazi. Initially intending to take on a third member as a lead vocalist, they ultimately decided to instead share vocal duties and proceed as a duo. Similarly, King and Prowse took their name from a sort of compromise between their separate preferred band names (Prowse wanted Japanese Scream and King wanted Pleasure Droids). True to their roots, they played together for years proudly hoisting the DIY flag, scrapping together their own shows, passing out flyers, and asking friends to volunteer to make the gigs work. For nearly all of that time they were barely staying afloat as a band. In fact, after releasing their debut album, Post-Nothing, they've said that they were nearly ready to call it quits. Indeed, the album had the energy and thrill of a band fighting for it's very life. Thankfully, Post-Nothing was a success and the duo was given a new leash on life.
If Post-Nothing was the band fighting with their backs to the wall for their very existence, Celebration Rock is the fist-pumping explosion of their raw emotion after winning that fight despite the odds. So if you thought they'd lose the fire in the time between albums, you were wrong. There are huge hooks, growling guitars, exuberant melodies, and huge steady rhythms that propel each track head first into the next one. On the LP's opening track "The Nights of Wine and Roses" they sing: "We all want to know what nobody knows / What the nights of wine and roses hold / For the wine and roses of our souls / So we down our drinks to the final friends / And we burn our plans right down to the end / We don't cry for those nights to arrive / We yell like hell to the heavens."
They maintain that passion throughout the course of the album too. The duo set afire a cover of The Gun Club's "For The Love of Ivy" for a blistering, floor-board rattling jolt of grumbling garage rock. "The House That Heaven Built" is the album's most triumphant moment with with springing ratatat percussion and an insistent, fire-breathing guitar riff that builds out  an anthemic melody made to light up entire stadiums one night at a time.
If you want a amazing recipe that's simple to prepare and sure to impress, try Kasey's recipe for Baked Mussels with Cilantro Butter. The hardest part is cleaning the mussels (pure manual labor with no skill or thought required) but from there it's incredibly straightforward. And it tastes GOOD. The food itself will get the party started, but pairing it with Celebration Rock is sure to encourage a lively dinner. Just slowly turn the volume louder and louder as the night goes on. It's possible that the only way to make this album any better than it is the sound of glasses clinking and friends debating life while you jam it.
Head back to the Kitchen for Kasey's recipe for Baked Mussels with Cilantro Butter. Then head to Insound to buy this one on vinyl (save 10% with coupon SPRINGSUMMER2012).