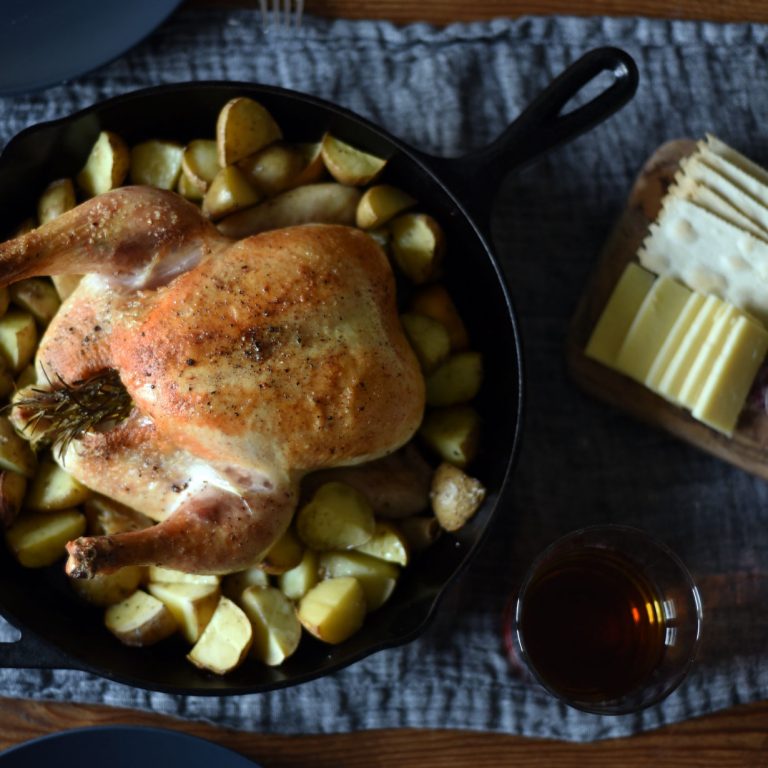 Did you know that one of the most versatile kitchen essentials is not only super affordable, but can last a lifetime? Our cast iron skillet is one of our most-used kitchen tools and it is a workhorse. We pull it out to make breakfast, lunch, and dinner.
How to take care of your cast iron skillet so it lasts forever
If you take good care of it (i.e.: never leave it soaking in the sink, always towel dry) it will stay with you for years and years. You should season your cast iron skillet before the first time you use it. Just place it over a medium-high flame and add a little bit of oil to it. Let it cool, rub it in, and you're good to go. This keeps the food you're cooking from sticking to the bottom. You can re-season your cast iron skillet, as needed, but you don't need to do after each use.
There's a well-known myth that you should never wash your cast iron skillet, but you actually should — with a scrub brush AND soap.
Sweet and savory dishes to make in a cast iron skillet
As I mentioned earlier in the post, we love, love, love our cast iron skillet. We love it so much, in fact, that we actually have 3 — our go-to as well as a paella pan and a rectangular cast iron tray that we use on the grill.
So without further ado, here are 27 things you can make in your cast iron skillet (it's not even an exhaustive list!). I should mention, that our favorite cast iron skillet brand is Lodge.
Dutch baby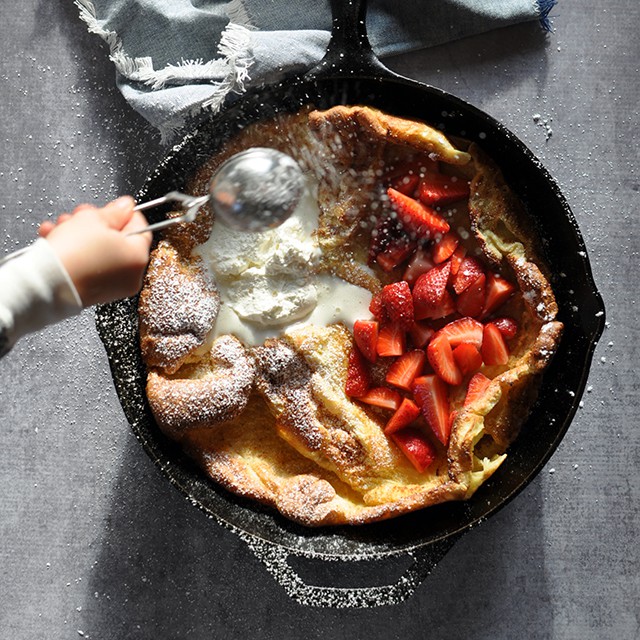 This is our preferred breakfast when we're having company (we'll make two of these!). Our go-to recipe is this one, from Sarah Kieffer's fantastic book.
Roast Chicken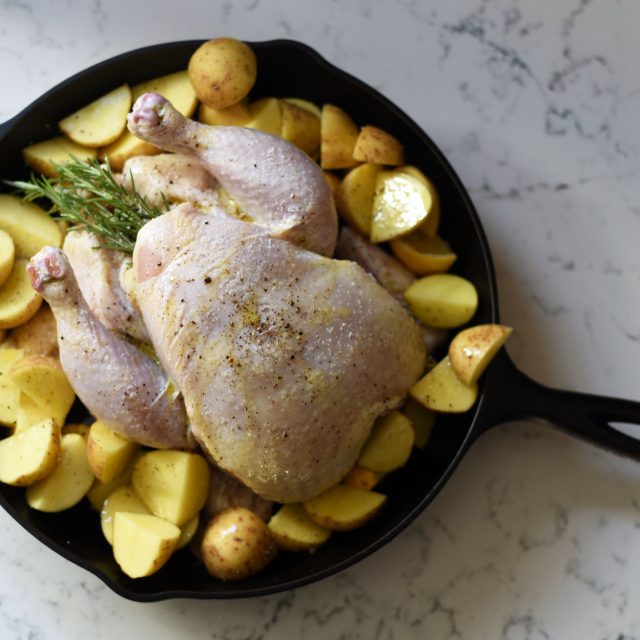 Once you've made roast chicken in a cast iron skillet, there is NO OTHER WAY. This also makes a fantastic one pot meal: you can nestle cut up potatoes around the chicken, basting them with chicken juices (this is our favorite way to prepare potatoes!)
Crispy Potatoes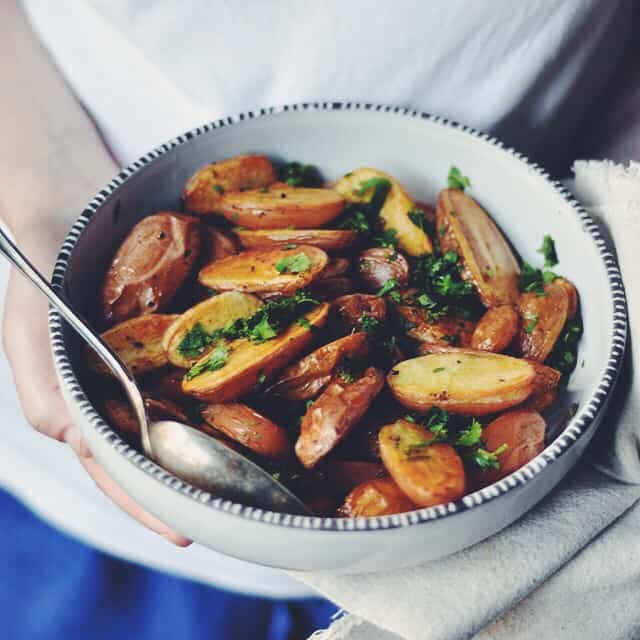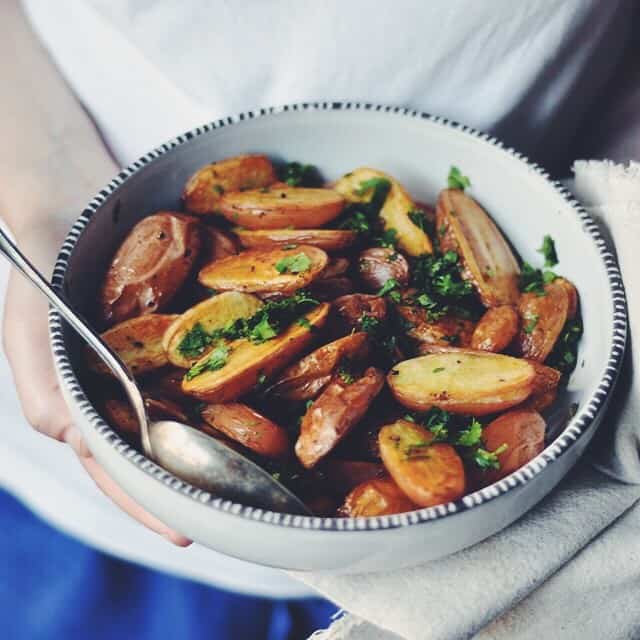 Of course, you don't have to roast a chicken to make potatoes in a cast iron skillet. Toss them with plenty of olive oil and herbs and stick them in the oven.
Breakfast crumble / Skillet cake

This is just another way of saying "cake for breakfast." A well-seasoned cast iron skillet will be the perfect vehicle for a morning treat packed with any type of fruit you choose (here's a recipe for you to try).
Hash browns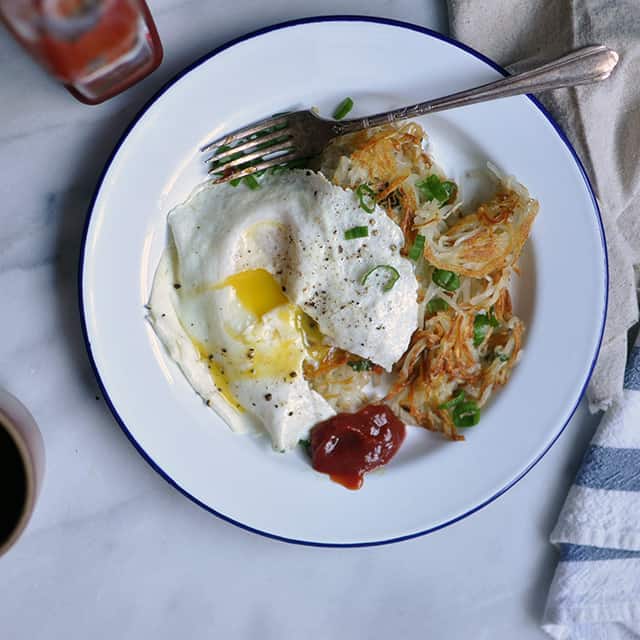 The crispiest hash browns can only be made in a cast iron skillet, and when we're looking for a savory start to our day, we reach for russet potatoes, our food processor, salt, and a cast iron skillet.
Latkes
Like hash browns, latkes are best made on a surface that allows the outside to crisp, while maintaining a soft center. Make sure not to overcrowd your latkes in the skillet, and use plenty of oil.
Pancakes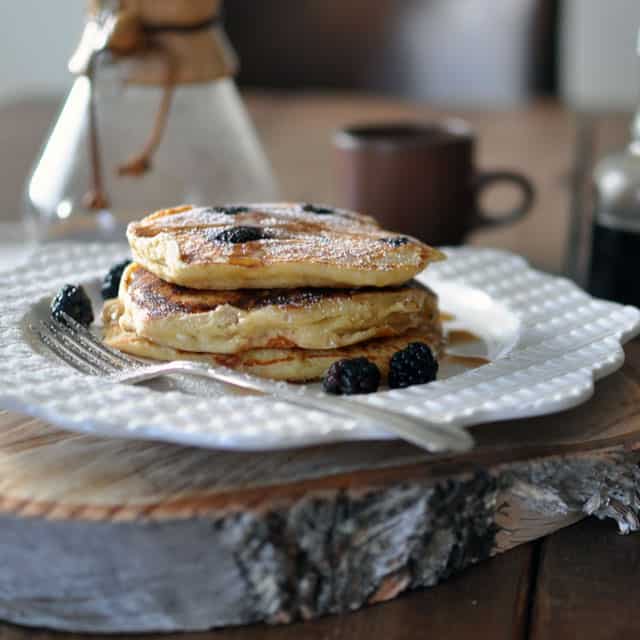 We have a weekend tradition of making pancakes, and we almost always use our cast iron skillet to make them. We love making our pancakes on butter vs. oil — just be sure to wipe down the pan as the butter starts to burn.
Fried Eggs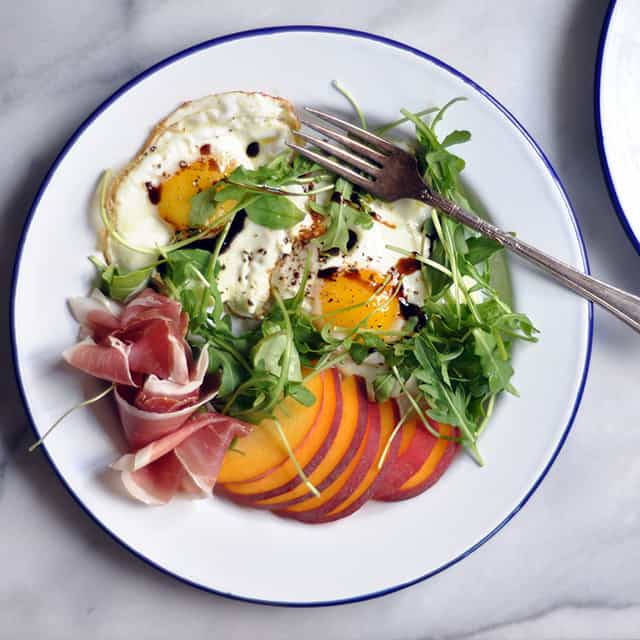 Of course you can make fried eggs in any skillet, but throw a pat of butter in a cast iron and you'll get those delightfully crispy edges.
Scrambled eggs
The key to beautiful scrambled eggs is low heat and a slow and steady hand. We love ours cheesy (with Parmesan or cheddar cheese).
Paella
You'll need a large, round cast iron skillet to make the traditional Spanish dish with seafood, and paella rice, but once you seek out the tools and ingredients, you'll be glad you did. Just be sure you invite a few friends over, as typically this meals makes A TON.
Salmon (or any other fish)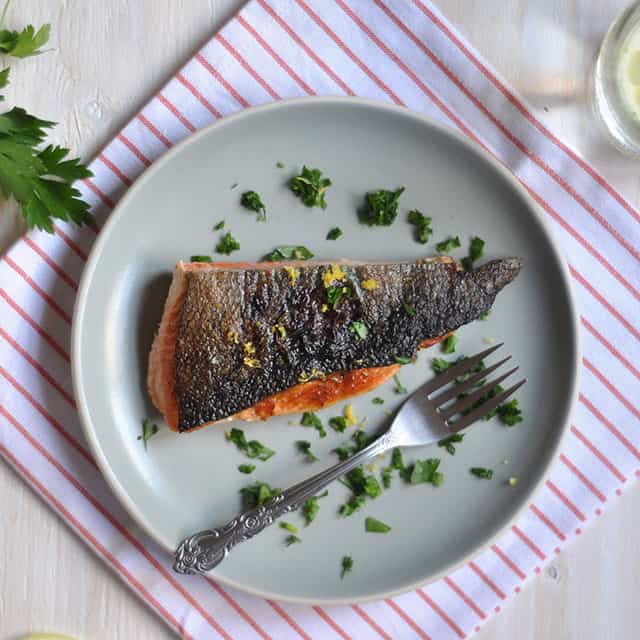 The wonderful thing about the cast iron skillet is that it can go from stovetop to oven and maintain heat. We like to pan fry salmon and then finish it off in the oven.
Fried Rice
Whenever you have leftover rice that you won't want to eat plain, toss it with some alliums and salt, and cook it up on a cast iron skillet. Add egg at the end.
Sizzling Shrimp
Shrimp is a family favorite. We like to cook ours in plenty of butter and garlic, topped with herbs.
Steak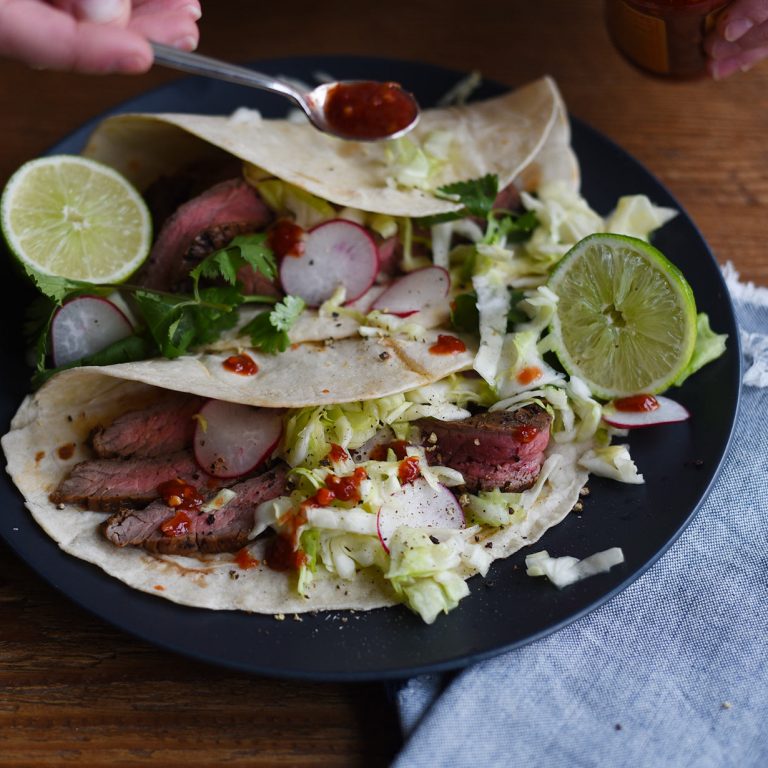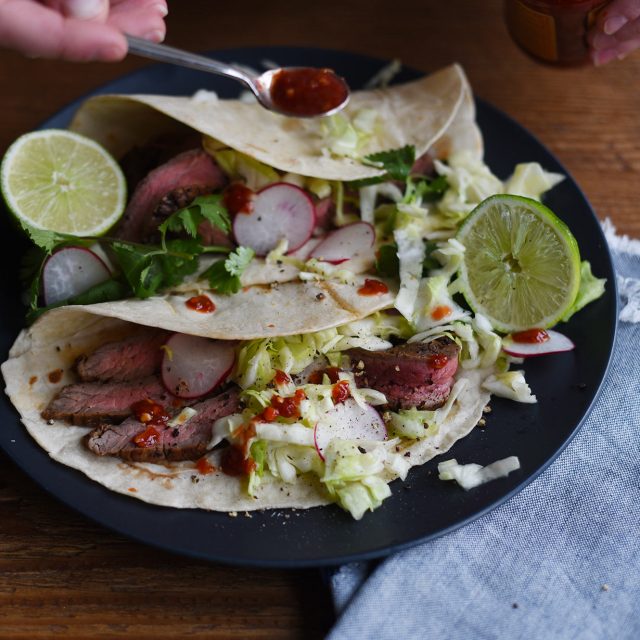 The key to a delicious steak is a good sear and plenty of butter (we learned that tip from Thomas Keller). Regardless of the cut, we turn to our cast iron anytime we want steak (it's also great for cooking thinner hanger steak, which we like in a steak salad or tacos).
Pork chops
Pork chops, like steak, need a good sear, but we usually finish ours off in the oven to ensure that it's fully cooked through.
Shakshuka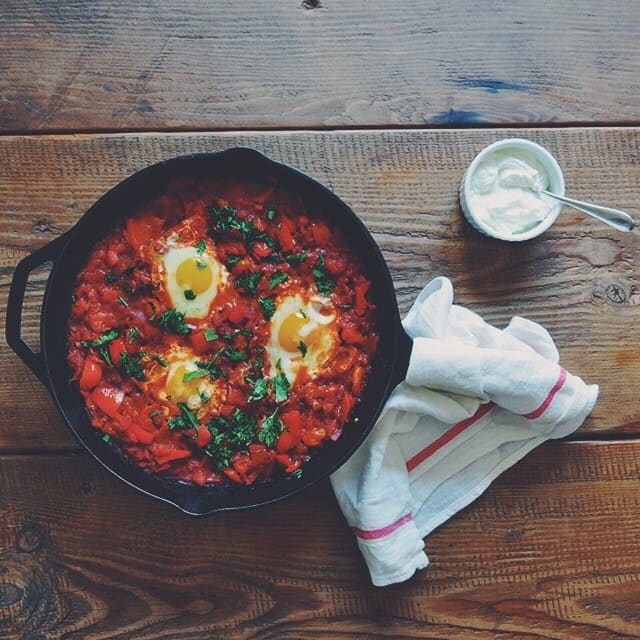 This Middle Eastern egg dish is equally as delicious for breakfast as it is for dinner. Here's our go-to recipe.
Cinnamon Rolls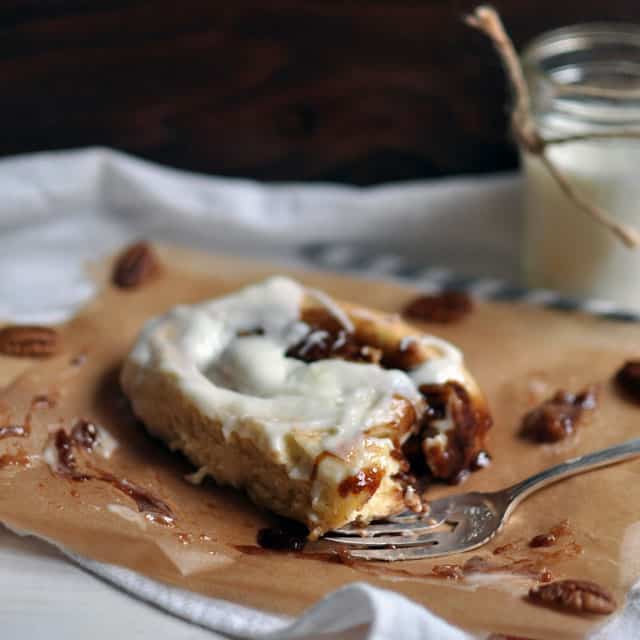 We make our overnight cinnamon rolls every Christmas morning, but this year, I decided to try using my cast iron skillet for them. Needless to say, the results were as delicious as they have been each previous year.
Roasted fruit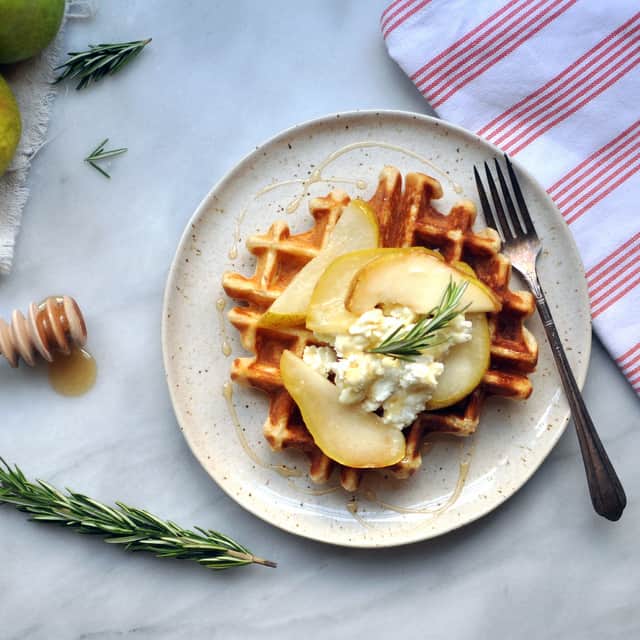 When peaches and pears are in season, we roast them up with butter, and a little honey and use them as a topping / side with waffles, pancakes, and crepes.
Toast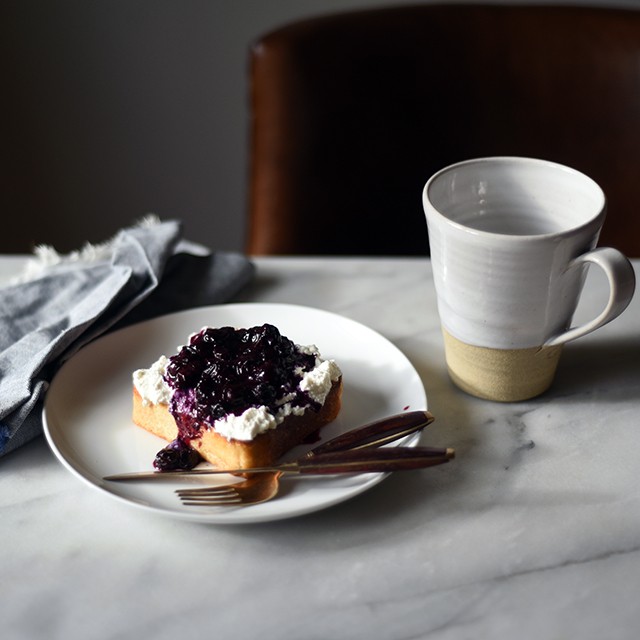 For the perfect piece of toast (the kind that rivals that $5 "fancy" toast you'll find in every major metro area this day), you need plenty of butter and a cast iron skillet. When deciding what bread to reach for, always go for the pullman or brioche. Here's our recipe for a decadent ricotta toast.
Corn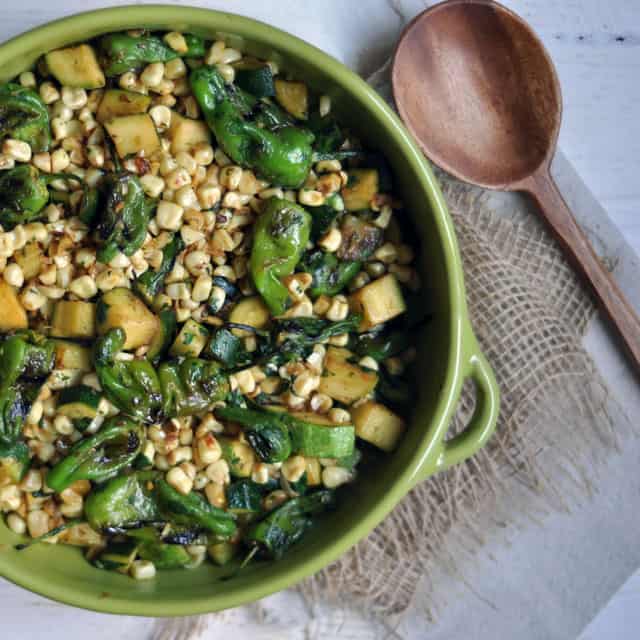 In the peak of summer, cut the kernels off the cob, and then toss them in a cast iron skillet with some olive oil (or butter). Few things are more delicious.
French Toast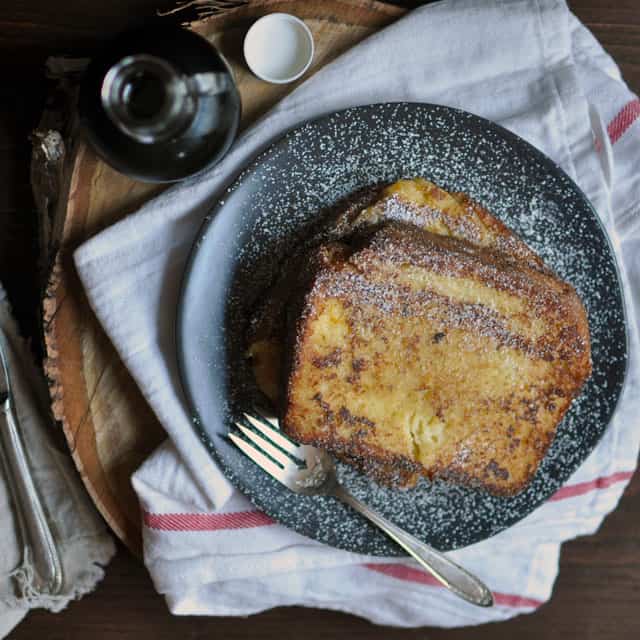 Good French Toast is a mixture of textures and flavors: crispy, tender, luxuriously creamy. After you've soaked your bread, you can cook it up in plenty of butter in a cast iron skillet, and finish cookin in the oven. Here's one of our favorite recipes.
Pan-fried artichokes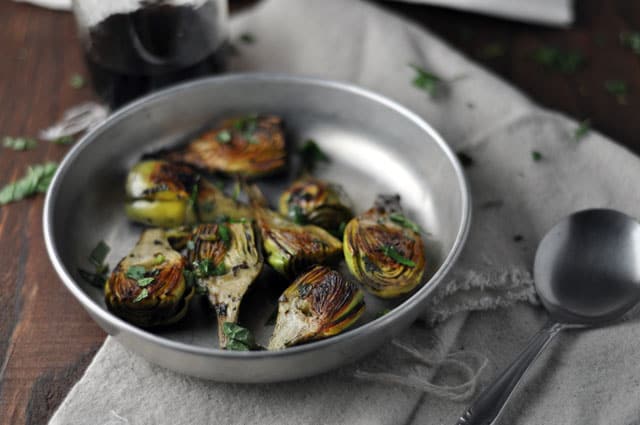 When little baby artichokes are in season, cook them up in a cast iron skillet and drizzle them with plenty of lemon juice. Here's a recipe for you to try!
Grilled Cheese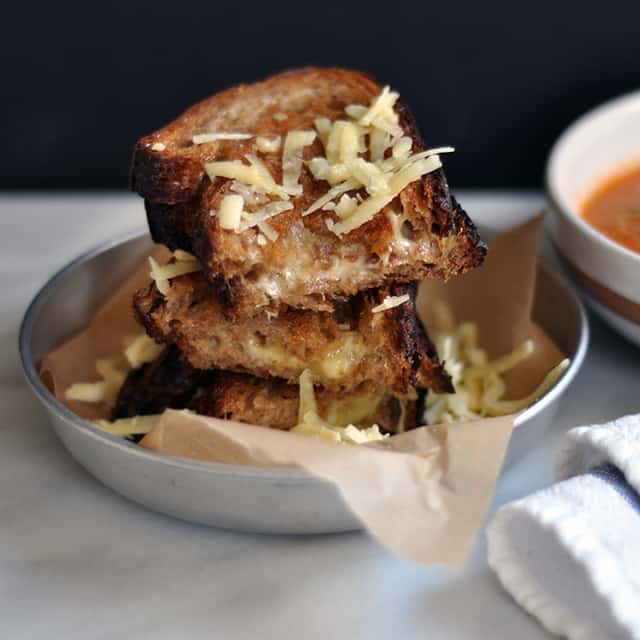 Like toast, grilled cheese needs a hot surface and plenty of butter, and using a cast iron skillet is our preferred method of making it.
Toasted Gnocchi
Who doesn't love gnocchi? Whether you make them yourself, or buy them at the grocery store (or specialty store), toss them in a cast iron skillet with a little butter to give them a delicious crisp.
Cornbread
Nothing goes with a bowl of chili like some cornbread. We make ours with buttermilk, in a cast iron skillet, and you should, too.
Shishito and Padron Peppers
Have you been to a restaurant where these little peppers are served as an appetizer? A hot cast iron gives them that blistered look and taste.
Toasted Nuts
When nuts are toasted, they aroma sings. You can toast nuts on the stovetop or in the oven, in a cast iron skillet.
Did I miss your favorite way to use a cast iron skillet? I'd love to hear, as I'm always looking for recommendations.