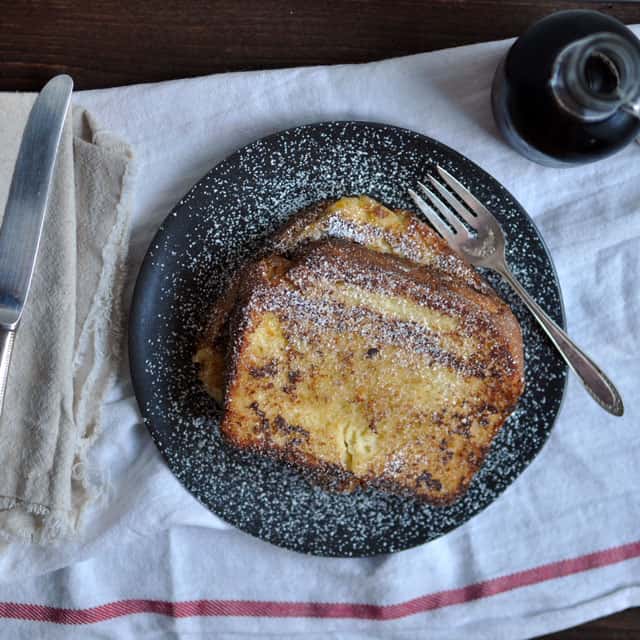 This will be the first time (ever!) that Matt won't be spending Christmas with his family in Ohio. He'll be spending it with his family here in San Francisco — that's me and our soon-to-be-here (though please don't get here too soon!) baby girl. In the months leading up to the holidays, I've been trying to think of ways to make our first Christmas together as a family unit a special one. I know it will be different from years past, but I think it will be great nonetheless. We're going to watch some of our favorite holiday movies (Home Alone and Rudolf the Red Nosed Reindeer), video Skype with Matt's family, stay in our pajamas, open presents, and probably bake and eat something super indulgent for breakfast (I haven't decided on whether to re-make today's French Toast recipe, these cinnamon rolls, or a twist on one or the other. Maybe both).
We rarely (well, let's face it: pretty much never) let ourselves take a day to do nothing but enjoy each other's company. We just shipped the last of the December Pairings Boxes (a process which, you should know, Matt handles almost entirely on his own these days), I've been working a lot and also trying to cook up some fun things for you to enjoy for a few weeks while we bond with our baby, and we've both been spending a ton of time preparing our house for her arrival, going to a bunch of appointments, classes, and tours. Needless to say, I'm looking forward to making a plan to feel absolutely no guilt about indulging ourselves in free time. I hear I won't have much very soon.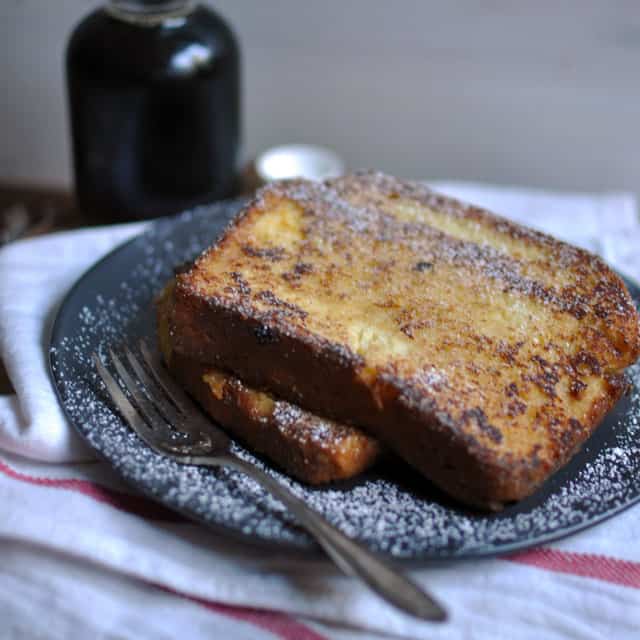 As excited as I am about the arrival of our little girl, I feel like I'm also going through a bit of a mourning process. I'm turning 30 in May and this self-centered lifestyle I've known pretty much all my life isn't going to last much longer. I know things will be very different as a family of three. The other day, we went on a tour of the hospital where I'll be meeting our baby for the first time and I felt this overwhelming sense of fear and anxiety, and also, a sense of loss for this existence that I know so well, that has defined me for so long. It feels strange to admit that I had these thoughts as I peered through glass windows at newborn babies and was shown the rooms where I'll be delivering and also recovering from the birth.
In many ways, I've been naive throughout this whole process, not thinking too much about what is to come. Now that my baby shower has passed, the nursery is nearly finished, and I own such things as the 'Snotsucker,' it's all starting to feel a lot more real. What brings me back to a place of peace and happiness are the thoughts of just how great change can be, and how much a new phase of life can be better than the last.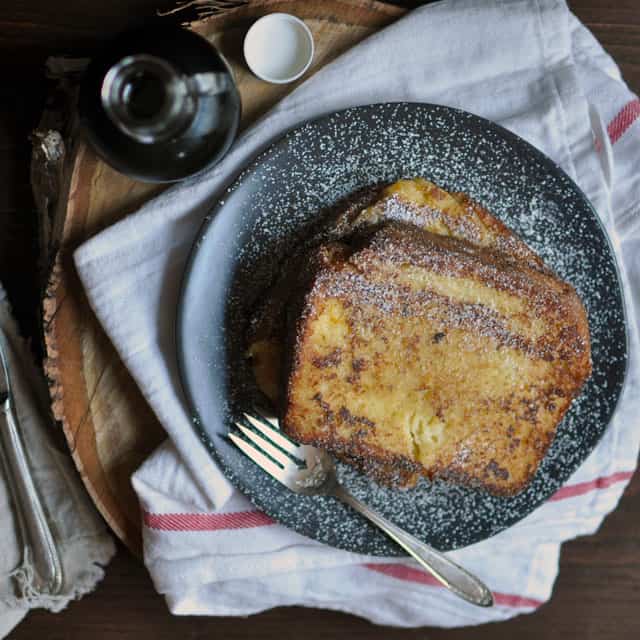 I know having a newborn baby won't be easy. And it won't get any easier as she grows and develops a personality. But I also know that even though I've always feared the next step in life, the unknown, I've always been blown away by just how quickly we can adapt to a new environment and appreciate new experiences.
If you're celebrating Christmas, or just enjoying the time off to be with your family, I hope you take the time to…take the time. Isn't that the most important thing in this life? This French Toast, adapted from a fantastic new book called Southern Comfort, is probably the richest I've ever eaten. Made using homemade buttermilk brioche (the recipe can be found in the book), it's soaked in a mixture of milk, eggs, whipping cream, real vanilla beans, and orange zest. I'll call you a hero if you eat two slices.
Pairings Box Update
You may have heard that we're completely sold out of both the December and the January Pairings Box. We could barely keep up with the holiday demand and we know that many of you would like to subscribe and also continue gifting Pairings Boxes to friends and families for future occasions. Due to our payment system, we can't take orders at this time, but if you sign up for our mailing list, you'll be the first to know when we begin accepting new subscribers. You can sign up here. We don't email very frequently; we mostly use this list as a way of communicating with you about special offers, and updates related to the Pairings Box. In the meantime, check out the TK Market for other Turntable Kitchen goodies.
Decadent Custard Orange-Vanilla Brioche French Toast
adapted from Southern Comfort
*serves 2 – 4
4 1 inch thick slices of brioche (we made our own buttermilk brioche, recipe in Southern Comfort)
1 1/2 cups of milk
1/2 cup of heavy whipping cream
2 tablespoons of sugar
1 vanilla bean, split, seeds scraped out
1/2 an orange, zested
2 large egg yolks
butter
powdered sugar, for dusting
1. Combine the milk, cream, sugar, egg yolks, vanilla bean seeds and orange zest in a medium bowl. Whisk to mix.
2. Lay the brioche slices side by side in a large glass baking dish. Cover with the soaking liquid. Soak the bread for ten minutes, flipping midway through. Most, if not all, of the liquid should get absorbed.
3. Melt 1 tablespoon of butter in a large, non-stick skillet over medium heat. Place one slice of brioche into the skillet and cook for a minute or two (until the side cooking has begun to brown and crisp). Flip and continue cooking (flipping again, if necessary) until both sides are nicely golden and lightly crisped. Repeat with the rest of the slices, adding more butter to the skillet, as needed. When you break into the French Toast with your fork, expect it to be soft and custardy.
4. To serve, plate the French Toast and dust with powdered sugar.
Musical Pairings: Monster Rally & RUMTUM – Coasting EP + Custard Orange-Vanilla Brioche French Toast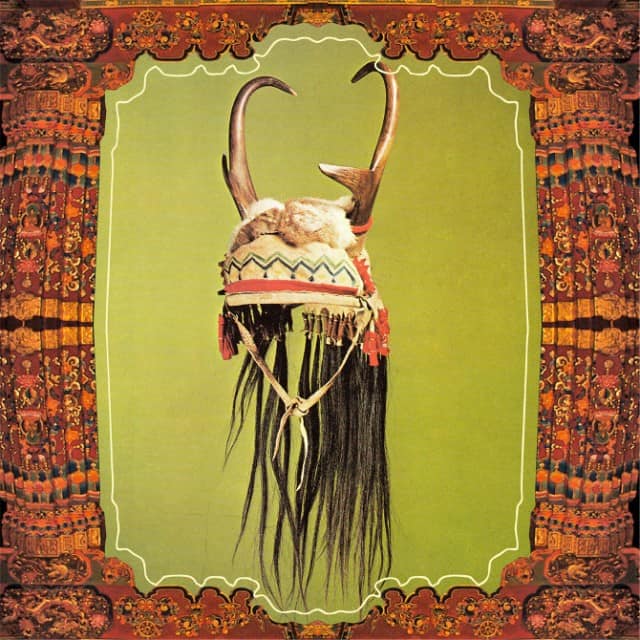 More on the Turntable.