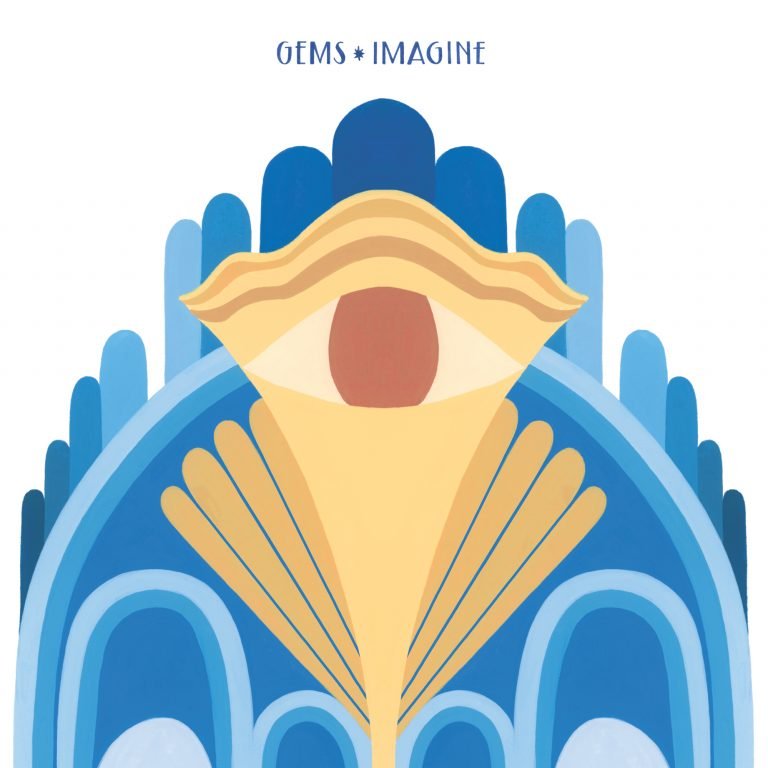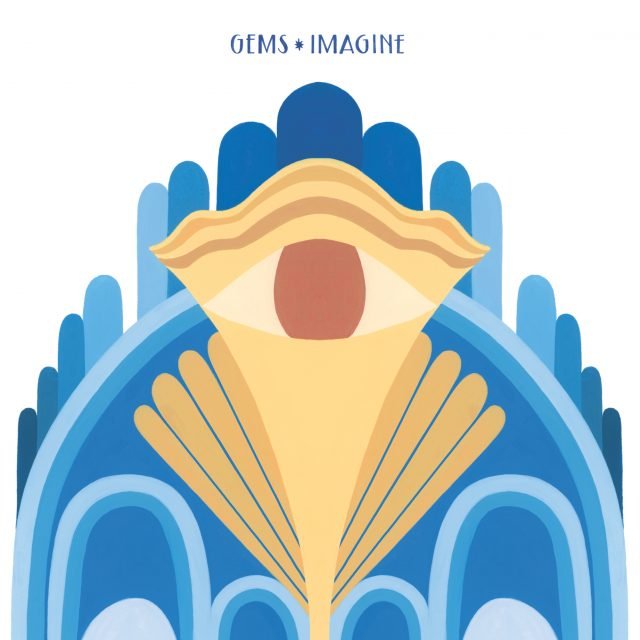 When we envisioned our SOUNDS DELICIOUS series we had high hopes. We wanted to hear our favorite bands lovingly reinterpreting art that meant something to them. We wanted music that would be fun, inventive, and exciting. We wanted covers that respect the album format as an art form instead of just focusing on a few hit singles. Yet, while we had high expectations, we couldn't imagine just how great the results would be.
We never imagined Yumi Zouma's dreamy reinterpretation of Oasis. We never imagined Jonthan Rado of Foxygen's loose and free-wheeling take on Bruce Springsteen's Born To Run. And yet, time and time again, each and every one of the artists we've worked with have completely blown us out of the water with their contributions.
For our latest release in the series, GEMS keep the streak alive in a big way as the duo treat us to their track-by-track reinvention of John Lennon's solo masterwork Imagine. From an epic, rumbling makeover of the bigger-than-life title track to their evocative and shimmering interpretation of album closer "Oh Yoko!" – they approach each track with reverence and respect even as they nail their flag to the mast.
Here is what Lindsay from GEMS had to say about their version of the album:
"'All I want is the truth! Just give me some truth!'"
I listened to John Lennon's album Imagine all the way through for the first time last year and that line just hit something deep within me. The inescapable sadness of life.The despair of feeling totally alone and calling out into the void, just searching for some kind of solid ground to stand on. It feels like the whole world is calling out right now from this place of hurt, calling out for truth. But we're so divided and continue putting up false walls between us.
I feel honored that we had the chance to record our own interpretations of these courageous, albeit conflicted songs. In some ways Lennon's vision seems impossibly naive today. But don't we need something to strive for? We need connection, we need communication, forgiveness and healing. I know I need the type of enchanted dream where we try to lift up humanity together. Even if it's just in our own small, personal way.
I'm restless. I'm yearning for something real. I have to believe that we can still use our short time here on earth to put some kind of goodness into the world. And maybe while we're at it, we can share the same dream."
We're also excited to announce that we're teaming up with Seattle-based illustrator Teresa Grasseschi for the next several releases in the series! That's her work that we're featuring on the album art for this release.
GEMS' version of Imagine is only available by subscribing to SOUNDS DELICIOUS. In addition to a deluxe edition for our Kickstarter supporters, it's available on amber colored vinyl for recurring subscribers and gift orders of 6-months or more (while supplies last) and on black vinyl for all other orders. As always, each copies comes packaged with a digital download of the album. Only 1000 copies were pressed in total! These are expected to begin shipping next week!
Below you can hear their gorgeous and cinematic version of the beloved title track.