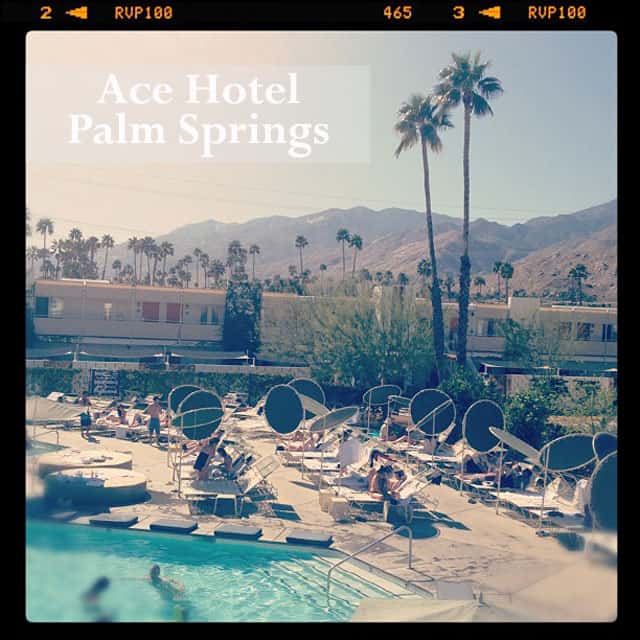 A few weekends ago, Matt and I decided to pack up our car and make the 8 1/2 hour drive to the desert of Palm Springs. Unlike our usual travels, this trip wasn't meant to take us on a range of adventures with a packed itinerary. Our intention was to step back from our day-to-day routine and go someplace where we could wind down and feel re-energized. More, we had been hoping to do something most people who run websites and startups do: have an offsite meeting. Knock our heads together and brainstorm away from our couch and our kitchen table. Far from the fog of our neighborhood. Tucked away in a place both restorative and relaxing. This place turned out to be the Ace Hotel & Swim Club in Palm Springs.
I had first read about the Ace on Joanna's blog and had been hooked on the idea of a little sojourn there ever since. Matt and I are big fans of the Ace, having hung out both at the Ace in Portland and New York. We like the company's cool/hip/minimalist aesthetic and their appreciation of good coffee (hello, Stumptown!) not to mention, the fact that these folks take their music seriously (more on that later). I knew that the Ace in Palm Springs would inevitably be a place where we could just hang out, without worrying about sight-seeing or missing out on the action around.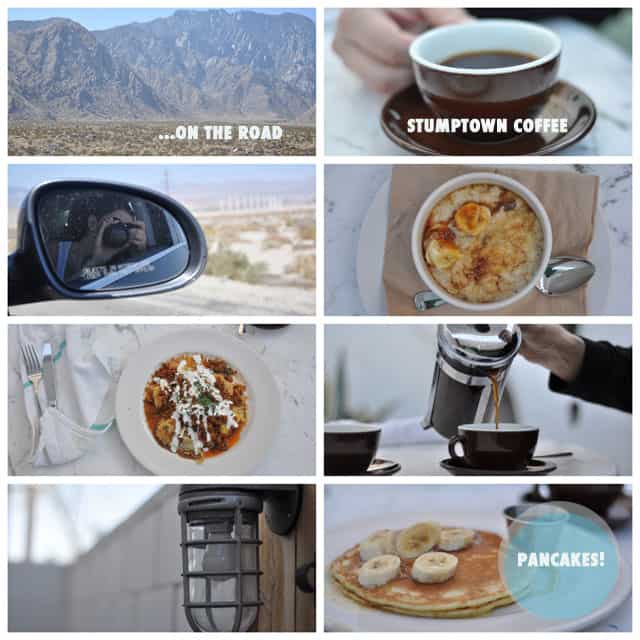 When we arrived, sweaty and tired, we immediately dropped off our bags, changed into our bathing suits and watched the sun set over the mountains as we laid on two lounge chairs by the pool, sipping our drinks. I brought along a little notebook that I carried around from our room to the pool and the various 'public' sitting areas around the premises. We'd spend an hour or two talking about Turntable Kitchen: how far we've come and where we want to go, then take a break to read and dive back into it an hour or so later.
Our room itself was insane, with an attached fireplace patio where we ate our breakfast, drank coffee and/or wine, and strategized about the future of the site, the Pairings Box, and more things to come. One of the coolest parts of our room, and what drew us to the Ace in the first place, was our in-room turntable, which comes standard in some (but not all) of the Ace rooms. A stack of records — mostly old classics — accompanied the system, but truth be told, we brought a stack of our own. We listened to Jorge Ben, Beirut, Al Green, David Bowie, Rhye in our room, and let the music flow out into the patio. Hotels of the world pay attention: having a turntable in your hotel room is possibly the best thing ever. If we had any complaints about the in-room turntable, it's that the selection of records was hardly exciting for a music fan and could use an update with some new vinyl.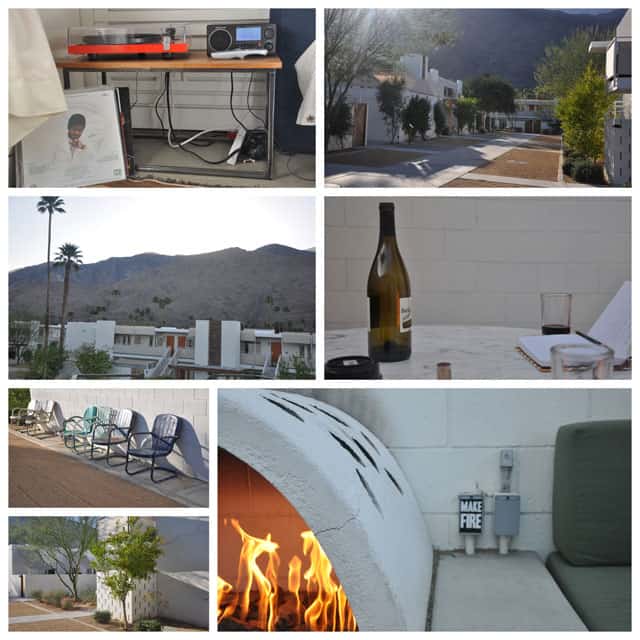 Aside from the turntable, we found cool elements like bathroom amenities from small Northwest producers, a well-stocked bar (which we didn't tap into) and a wide selection of movies (which we didn't watch). Instead, we indulged ourselves in the tasty food throughout the weekend. We ate our breakfast on the patio (at no extra charge for the room service), which was inventive and delicious. One night, we enjoyed a hearty dinner of brisket burgers and crispy fries alongside the lit-up pool, and for lunch, we ate and drank poolside as a DJ spun tunes. The hand-crafted cocktails were simply delicious.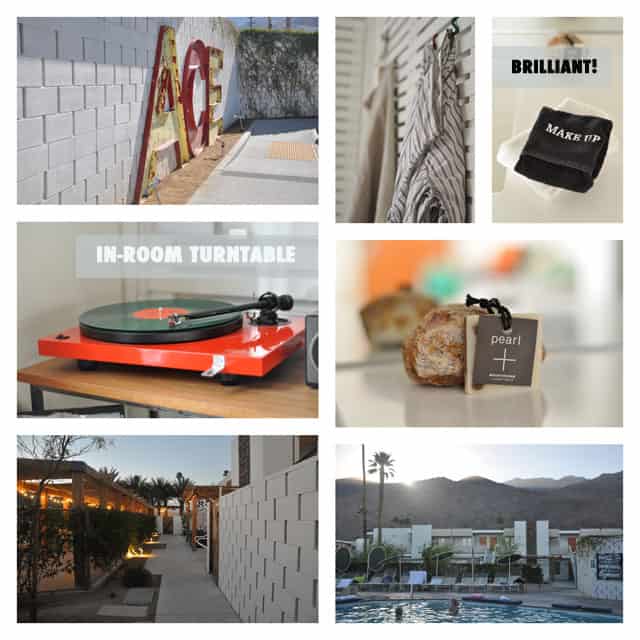 If you were to wonder what sort of entertainment you'd get at the Ace, you would need look no further than the bar, which became an all-out raging dance party roughly around 11 pm. On Friday night, they have indie rock bands entertain the crowd. While we were there, Abe Vigoda and Dunes performed.
All in all, it was one of the most refreshing weekends I've (we've) had in a while. Creativity can sometimes be stifled by too much routine and thinking outside of the box often requires stepping out of the box. So thank you, Ace Hotel, for allowing us to step out of our box and light a few fires*.
*The Ace Hotel & Swim Club kindly provided us with a discounted room and an upgrade to their fireplace patio room so that we could check out the in-room turntable experience and share it with you.