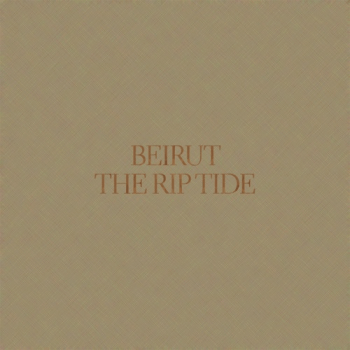 When I first met Kasey, the demos for Beirut's debut had just started making the rounds. I fell in love with his music the first time I heard those billowy, brass horns and his deep, warm croon. I had just bought a new phone that allowed me to use customized ringtones. I made a short clip from the third verse of "Postcards From Italy" and assigned it to Kasey, so when she would call me that song would play. At the time I hadn't really thought about the significance of the lyrics from the verse I had selected — I just liked the song. But now, after we were married at an outdoor wedding in Sonoma having danced to that very song as our first dance, those lyrics seem very appropriate: "And I will love to see that day / That day is mine / When she will marry me outside with the willow trees / And play the songs we made / They made me so / And I would love to see that day / Her day was mine." I know it is sappy, but that song still chokes me up.
So, with that in mind, a new Beirut album is a big deal for us. And yet, as with any of my favorite bands, I worried that his new albums won't live up to my relatively high expectations. And that is especially true for an artist with such a unique sound. Thankfully, The Rip Tide lives up to expectations. There are no dramatic stylistic shifts here, but songwriter Zach Condon's matured as a songwriter and his music has become more concise and more focused than it was on his prior albums. Indeed, considering the number of moving parts on any one Beirut song – a small brass section, piecemeal percussion, keys, vocals, etc. – it is quite a accomplishment that the songs here feel short, simple and punchy. Both "Santa Fe" and "East Harlem" are excellent examples of catchy, to-the-point pop-music. And even the more pensive songs never linger or feel over done. As a result, this is a good pairing for Kasey's poached halibut with corn salad recipe.  The halibut is a festive dish with simple, clean ingredients with a lot of flavor.  If you are looking for a little bit of romance you this pairing is for you.
Order The Rip Tide from Insound.  Then take a seat in the Kitchen to hear how Kasey prepared the poached halibut with corn salad.