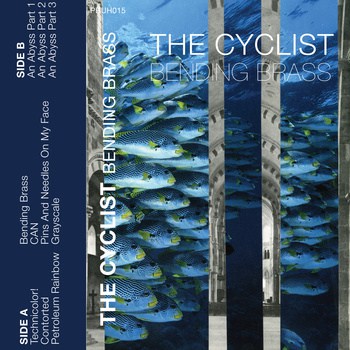 I've recently found myself happily immersed in Crash Symbols' back catalog.  The label, run by my colleagues at Get Off The Coast, is a cassette-only affair that has compiled some of the most sonically-rich releases I've heard this year. Their impressive roster now includes The Cyclist, which is the project of Northern Ireland's Andrew Morrison.  Like a debauched electronic artifact from a forgotten future, The Cyclist's Bending Brass retains a near constant darkly-irregular groove punctuated by grimy and often-stuttering rhythms.  And like a film about a dystopian future, this beautifully textured album indiscriminately seduces my thoughtful and creative sides.
The Cyclist – Technicolor!
The Cyclist – CAN
Buy Bending Brass on cassette (limited to 100 copies) or download via Bandcamp.