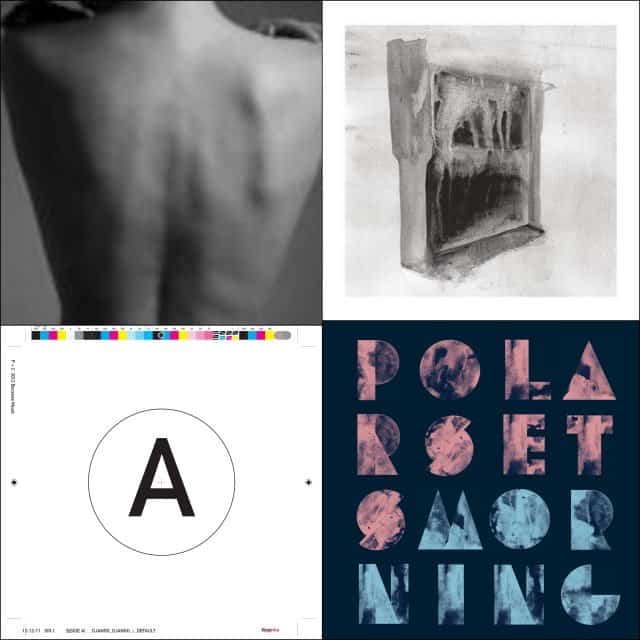 I think you are going to find yourself falling head first for the tracks in today's Single Servings. I did. That smokey, smooth groove by Rhye is irresistible. If that doesn't do it, you may find yourself lovestruck by the visceral, hand-clap heavy soul of Algiers. Polarsets have a lock on the eclectic, yet tropical vibe that always feels so good running free across your the wilds of your headphones. Meanwhile, Django Django promise to satisfy your craving for some delicious future's past -styled pop. Resistance is futile.
Rhye – Open
This may be the sexiest song I've ever heard. Seriously. It's a really, really smooth, reedy groove and with come-ons for lyrics like "I'm a fool for your belly / I'm a fool for your love." Right from the start it's clear that this band is trying to seduce you. My advice: just give in to it. Big thanks to yvynyl for posting this one first.

Algiers – Blood
This is one of those haunting, floor-board stomping soul jams that's so full of voodoo and dark mojo it'll give you shivers. Rattling tambourines, deliberate handclaps, and some syrupy bass make for one nasty-sounding spiritual. You can get this one on vinyl from Double Phantom (and you really should too).

Polarsets – Sunset
Polarsets blend elaborately textured, tropical rhythms with punchy, nearly euphoric grooves for some serious good times. They've released singles with Neon Gold, Kitsune and Moda and are aiming their sites on SXSW this year. Definitely a band to watch.

Django Django – Default
When I listen to "Default" by East London's Django Django I'm reminded of a long lost love: Beta Band. That's a damn nice feeling. Shuffling melodies swirl alongside some electro-psych flourishes in this fully-satisfying indie pop jam. Thanks to our reader Jeremy Stein who recommended this one.