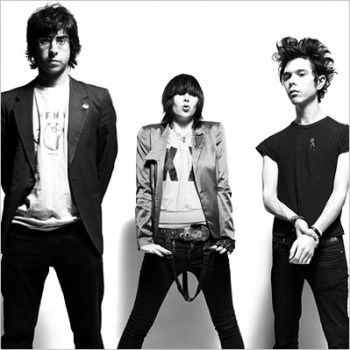 It's hard to believe that the Yeah Yeah Yeahs' debut album was released nearly 9 years ago (in April 2003). Although it's a remarkably solid debut from start to finish, "Maps" is a notable standout demonstrating a strong (and relatively surprising) emotional foundation compared to the tracks which make up much of the rest of the album. Since it's initial release, Karen O has confessed that the track was written about her then beau (Liars' Angus Andrew). In fact, in the songs official music video, O appears distraught and even sheds a few tears. She later stated in interview that the tears were real and were shed because she became worked up when Angus showed up three hours late to the video shoot for the song (which, again, was written about him). It's been covered by many of the YYYs' contemporaries including The White Stripes (although I've never heard a decent recording of this one), The Arcade Fire, Rogue Wave, and as part of a medley by Ted Leo.
Arcade Fire – Maps (Yeah Yeah Yeahs Cover)
Rogue Wave – Maps (Yeah Yeah Yeahs Cover)
Ted Leo – Since You Been Gone / Maps (Kelly Clarkson / Yeah Yeah Yeahs Cover)
By now you know the drill: so, which one is your favorite?