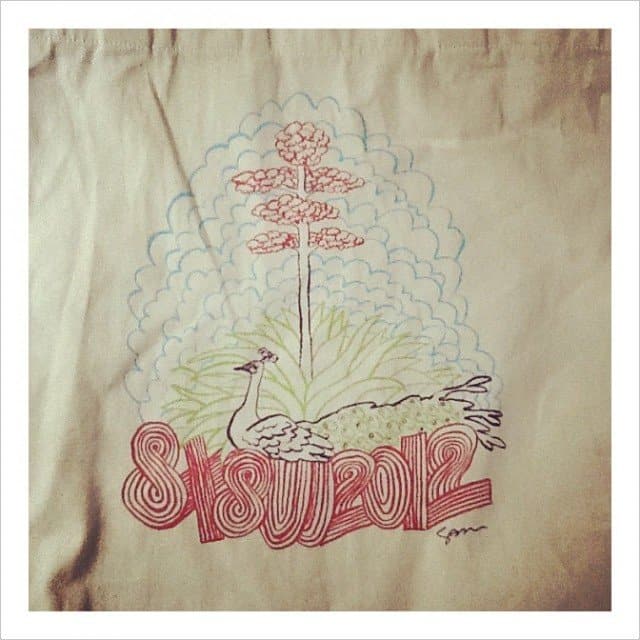 Note: We are now accepting new subscribers to the Turntable Kitchen Pairings Box, beginning with the April Pairings Box! Sign up and join the fun. Oh, and since we're talking about SXSW, we should mention that Time Magazine listed April's featured-artist (whose identity we're keeping top secret for now) as one of the top artist's to watch at SXSW (hint, hint).
This year was my first year in Austin, Texas for South By Southwest (a.k.a. SXSW). If you've never been, or somehow have never heard of the mutant music explosion that is SXSW, let me tell you what it is. SXSW is watching 10-20 bands a day beginning at 11:00 a.m. until 3 a.m. and then getting up early to do it all over again every day for a week. SXSW is struggling to fight through crowds estimated between 60K-100k people to get from one venue to another. SXSW is quickly devouring questionable food from a food truck in between showcases on a completely irregular eating schedule. SXSW is seeing artists who might otherwise draw a crowd of 1,000 people in an empty room with only 100 people because there are just too many great options to choose from at any given moment. For the same reason it is not getting to see all of the bands you wanted to see no matter how many times they play in a week. SXSW is meeting huge numbers of awesome people everywhere you go and quickly considering those people your new friends. SXSW is feeling constantly like you haven't slept enough, like you are losing your voice, and like a hangover is hovering over your head at all times. In other words, SXSW is Austin as Mecca for those who worship music.
I couldn't have been more ready to come home by the end of the week, but I definitely plan to return next year. Maybe we'll even host our own showcase.
MUSIC
Approximate Number of Bands Watched: 56
Nearly Complete List of Bands Watched: Widowspeak, SBTRKT, the War on Drugs, Danny Brown, Youth Lagoon, Peaking Lights, Cities Aviv, Mikal Cronin, Fiona Apple (twice), the-Dream, Grimes, Purity Ring, Charli XCX, Bass Drum of Death, Typhoon, Man Cub, New Moods, Caged Animals, Exit Music, Field Mouse, Beat Connection, La Sera, Forest Fire, White Arrows (twice), Teengirl Fantasy (twice), Tycho (twice), Matthew Dear, Mr. Gnome, Shigeto, Choir of Young Believers, Mux Mool, Chrome Sparks, Caveman, Neon Indian, Lower Dens, Guards, Miike Snow, Motel Beds, Incan Abraham, Oberhofer, Zambri, Snowmine (DJ set), Hooray for Earth, Javelin, SpaceghostPurrp, Nite Jewel, Tanlines, U.S. Royalty, Eternal Summers, NO, The Record Company, Royal Baths, The Hundred Days, and Family of the Year.
A Few Bands I Wanted To See But Didn't: Steffaloo, Com Truise, Girls, xxxy, Star Slinger, Nas, Of Montreal, and Sharon Van Etten.
My Favorite Live Performances (in no particular order):
1. NO ("Stay With Me" is EPIC live)
2. Purity Ring (cool light show to accompany the great music)
3. Shigeto (totally unexpected drumming extravaganza)
4. Fiona Apple (most impressive vocal performances I heard all week)
5. Typhoon (10 members of the band on one small stage playing powerful music)
6. the-Dream (dancing in a church with a little over 100 people at 2 a.m. is surprisingly awesome)
7. Javelin (electro-synth pop covers of Beastie Boys and Lil Wayne)
8. Mikal Cronin (so much energy and great songwriting)
9. The Record Company (bluesy awesome sauce)
10. Motel Beds (literally even had Matt Pinfield from MTV rocking out with 'em)
My Least Favorite Live Performances:
1. Grimes
2. SpaceghostPurrp
3. Mr. Gnome
FOOD
Best Restaurants: Uchiko & Easy Tiger (as to both: amazing food & great ambiance)
Most Disappointing Restaurant: Parkside (undercooked risotto, somewhat bland, bad wine selection)
Best Food Trucks: Fat Boys Tacos (Carnita's Taco) & Pig Vicious (Sausage Mac & Cheese + Doc Marten)
Worst Food Truck: Roppolo's Pizza (not bad, but pizza was just "meh")
Best Thing I Ate (two way tie): Ham & Eggs (Uchiko) & Koviche (Uchiko)
Worst Thing I Ate (hands down): Doritos Tacos Locos (note: I could only choke down two bites before tossing it in the garbage where it belonged).
OTHER
Best Parts of SXSW: Meeting cool bands, industry folks and music bloggers in person. Free food + drinks.
Worst Part of SXSW: Sixth Street on Friday & Saturday. Over the top corporate sponsorships. Feeling strung-out and in need of more sleep for an entire week.
Incomplete list of awesome people/blogs that made my SXSW fantastic (in no particular order): Andrianna from Gluttony Is The New Black, Jason from Indie Shuffle, the amazing folks from I Guess I'm Floating + Small Plates Recs, Chris from Daily Beatz, Marshall & Jess from ex.fm, the fine folks at We Listen For You, Kevin at Epic Sauce (plus Jennifer & Becca), Angela at Underwire (love you BB), the good men in the The Record Company, the guys from White Arrows, Steffaloo, Sean & Bradley from NO (plus Andrea!), Katie from La Sera, Peter from Ears of the Beholder, Ben + Christian from the Bay Bridged, Dawson from Noise Pop, Bruce from Some Velvet Blog, David from The SF Critic + Thrillcall, the guy from Rocafella who gave me a ride downtown, Christophe from La Blogotheque, Eric from the The Wild Honey Pie, and George from Terrorbird. I'm sure I'm forgetting some awesome people I met. Apologies if we met and I forgot to add you to the list.
INSTAGRAM PHOTO JOURNAL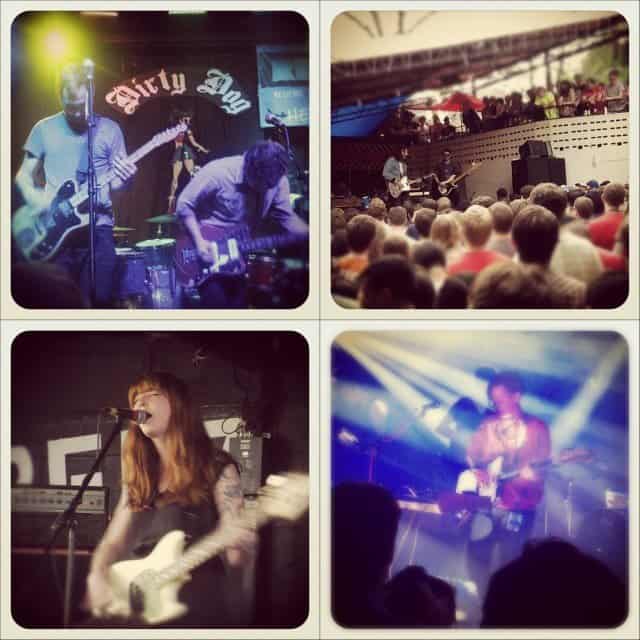 clockwise from upper left: Typhoon, the War on Drugs, Lower Dens, La Sera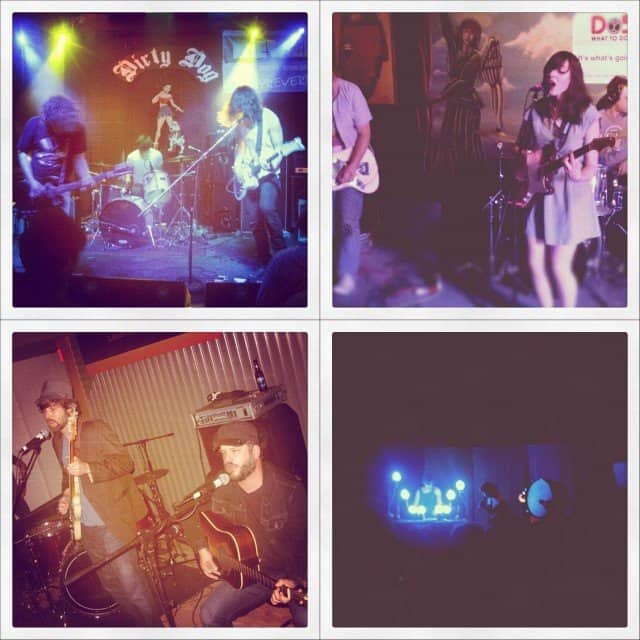 clockwise from upper left: Bass Drum of Death, Field Mouse, Purity Ring, The Record Company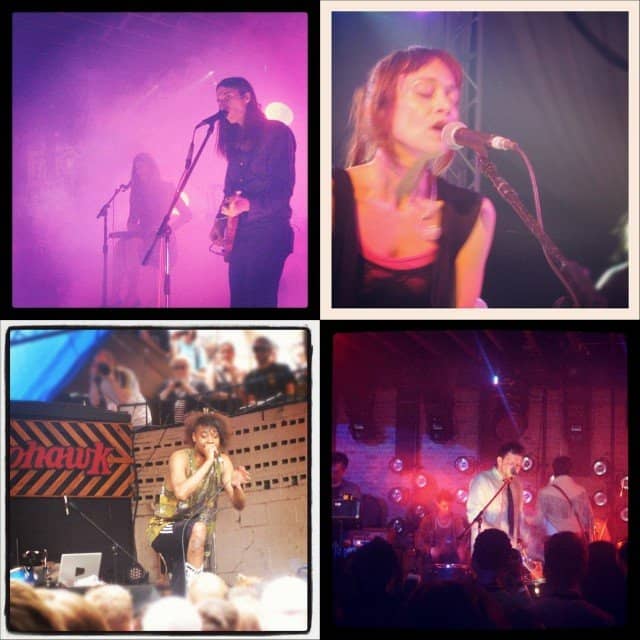 clockwise from upper left: Guards, Fiona Apple, Caveman, Danny Brown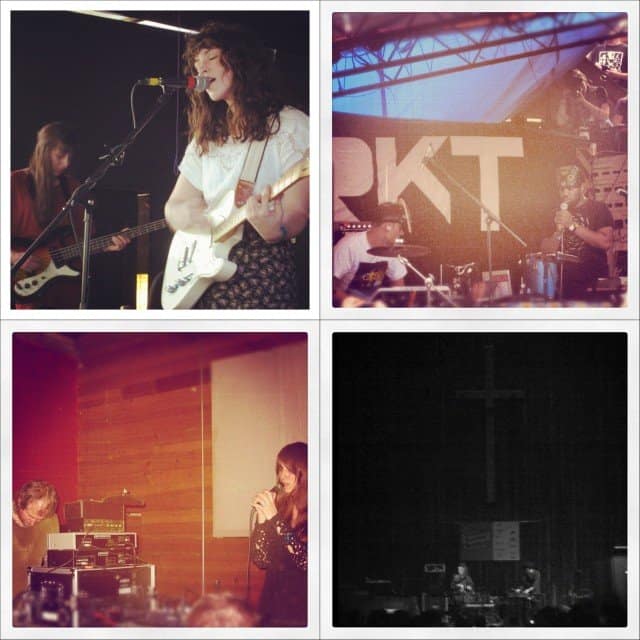 clockwise from upper left: Widowspeak, SBTRKT, Grimes, Peaking Lights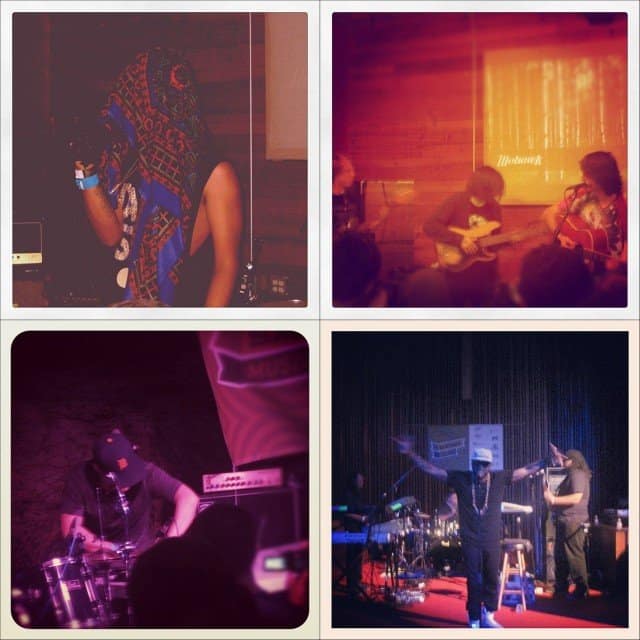 clockwise from upper left: Cities Aviv, Mikal Cronin, the-Dream, Shigeto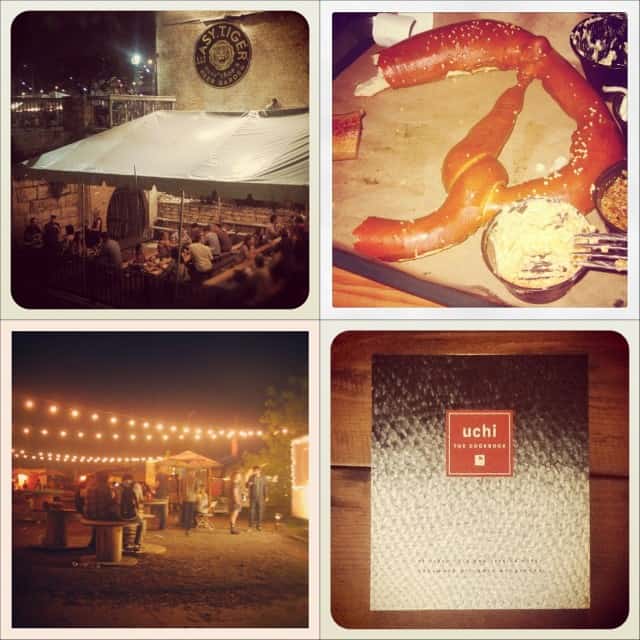 clockwise from upper left: Easy Tiger, German Board from Easy Tiger, Uchi cookbook, Austin food trucks
MP3s
Grimes – Genesis
White Rabbits – Heavy Metal
La Sera – Please Be My Third Eye
The Record Company – Don't Let Me Get Lonely
Mux Mool – Palace Chalise
Shigeto – Huron River Drive
NO – Stay With Me
Purity Ring – Ungirthed
The-Dream – Body Work / F**k My Brains Out
Motel Beds – Tarzan Sings the Blues
Oberhofer – Away From U
The War On Drugs – Come To The City
Neon Indian – Polish Girl
Mikal Cronin – Apathy
Radiohead – Everything In It's Right Place (SBTRKT Remix)
Peaking Lights – All The Sun That Shines
Javelin – Lindsay Brohan
Field Mouse – You Guys Are Gonna Wake My Mom
Guards – Taxi Cab (Vampire Weekend Cover)
Zambri – Places
White Arrows – Get Gone