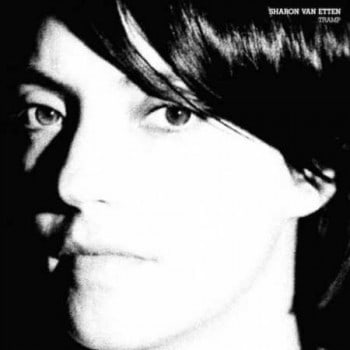 On Tramp's opening track, Sharon Van Etten sings: "You're the reason why I'll move to the city, or why I'll need to leave". By her lyrics alone, it's clear that Van Etten is no stranger to tumultuous, but passionate, relationships. Indeed, the young songwriter's career was nearly derailed by a destructive-relationship that led her to question her songwriting abilities and voice, and prevented her from performing live. It's fitting then that it was from the ashen fall-out of that failed relationship that she's found the creative muse to build her career. Shortly after leaving the mess behind her, she developed a reputation for her intimate, hushed folk-tinged indie rock. Her raspy, emotion-worn vocals are so relatable that they feel confessional – though they can be as jilted as they are lovelorn. The recently released Tramp is her third album, and although it features tighter, cleaner production than her previous releases, it stays true to the emotional core of her prior work.
Tramp is nearly a who's who of the Brooklyn indie music scene. It was produced by  the National's Aaron Dessner. It features a uke-heavy duet with Zach Condon of Beirut on "We Are Fine". The Walkmen's Matt Barrick plays drums on the album opener. And Wye Oak's Jenn Wasner performs backing vocals on "Serpents". And, yet, despite the number of contributions, Tramp retains the comforting warmth of a conversation between close friends. Indeed, Van Etten told NPR that the tracks collected on Tramp "are personal and they come from experience, whether they be my own experiences or my friends' experiences, but they're mostly love songs." She further added that the album is "supposed to be a conversation with the listener in a general enough way where they can relate to it and not feel so alone." And whether it is the darkly brooding/ruthlessly confrontational first single "Serpents" or the drowsy, slow-burning ballad "In Line", Tramp does always feel like a conversation with a friend who's been there before and is ready to talk you through it.
Crumbly in texture, but not overly sweet, Kasey's Chocolate-Hazelnut Biscotti is a great partner for Van Etten's thoughtful, tender and darkly-lit folk-inspired indie rock. Be careful though: these biscotti are dangerously addictive. In my experience, it is impossible to eat just one.
Head back to the Kitchen to read the recipe for Kasey's Nutella-esque Chocolate-Hazelnut Biscotti.  Then head to Insound to buy Tramp on vinyl.