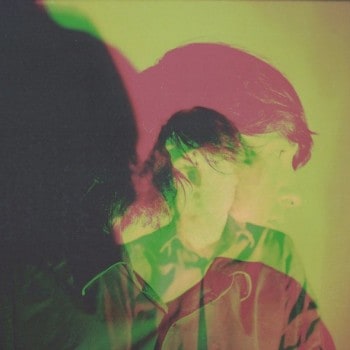 Today Kasey is featuring a Marinated Sardines recipe prepared with a combination of mint, garlic, lemon and vinegar to create a tender, clean and subtly flavored dish with a unique texture that calls to mind a sorta lo-fidelity-like take on sushi. We served them on crunchy pieces of flatbread cracker, and although the bold texture initially surprised us, they turned out to be delicious and well-balanced. That combination of textures and flavors melding together for a unique and flavorful recipe makes San Francisco-based Mikal Cronin's self-titled debut record the perfect pairing for this recipe. The record, which is a recent personal favorite, features crunchy guitar riffs and catchy, bold melodies with clean harmonies and solid, Beatles-esque rock n roll songwriting. On many of the songs you'll first hear that grimy, visceral guitar, yet underneath it all the pop melodies are clever, bright and consistently engaging. It's another candidate for TK's Top Albums of 2011.
Cronin has already established himself as a key man in the San Francisco music scene having frequently partnered with Ty Segall and Cronin's own band The Moonhearts, so his debut album has been widely anticipated by many Bay Area music fans. And it doesn't disappoint. Packed full of distorted garage-pop jams played fast and loose, it's both catchy and occasionally dangerous. Side one, track one, "Is It Alright", opens the album awash in layered, smooth harmonies before breaking into crashing percussion and sharp guitar licks and eventually detouring through clattering, boisterous choruses contrasted against smooth, gentle verses before propulsively tumbling feet over head into a cacophonous mix of flute, percussion and kinetic guitar shredding. The album's second cut (and the album's first single) is "Apathy" (which you might recall from the August Mix). It's a nicely balanced rocker with equal measures of both rock and pop.  In fact, Cronin continuously plays off of contrasting vibes.  "Green and Blue" is menacing and snarling while the next track, "Get Along", has the feel good groove of a 50's sock hop. Other highlights for me include the tracks "Gone", the irresistibly upbeat "Again and Again", and album closer "The Ways Things Go" — but the bottom line is that it is a solid collection.  Highly recommended for those nights when you just want some real rock n' roll.
In the Kitchen you can find the recipe for the Marinated Sardines Kasey is featuring today.  Get the record at Insound.