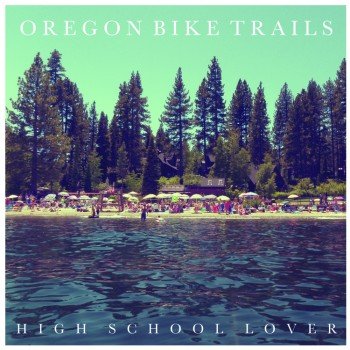 Do you remember that jam "High School Lover" by Santa Monica, California songwriter Zach Yudin, a.k.a. Oregon Bike Trails?  Back when I first shared the song I told you it would probably be the best sunny day indie-pop song you'd hear all year. And so far that is holding true. In fact, if there is any competition it could be from the track's b-side "Cayucas" on the track's limited-edition 7″ single released by the fantastic Father Daughter Records. The 7″ also includes a crisp and shiny newly remastered version of the a-side which you can hear digitally below. While you play the MP3, I'd invite you to imagine how cool this will sound spinning on your turntable.
Oregon Bike Trails – High School Lover
Pre-order yours from Father Daughter before they are all gone.