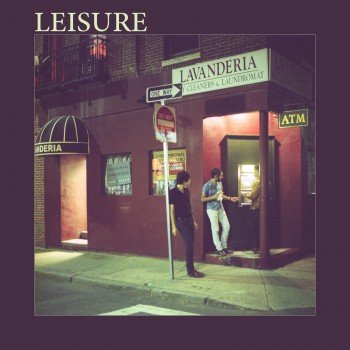 I crushed hard on Leisure's music the first time I heard it. After all, what's not to love? It's dark, echo-laden and flush with ambiance. We even called them one of the best artists you may have missed in 2011. So, as you can imagine, I am very proud to announce that this month's single featured in the March Pairings featured the Cambridge, Massachusetts' based trio. The band initially rose to prominence in the music scene after being asked to open for a series of shows with San Francisco band Girls. Since then they've been carefully releasing singles from their forthcoming LP Plastic Soul. You've likely heard the track "Green Light" which we've featured several times on Turntable Kitchen or their first single "It's Alright (On the Suez Canal)" which was previously featured on Pitchfork. This is definitely a record to add to your "Most Anticipated Records of 2012" list. You can hear a few of the album's first singles here.
TK006's a-side, "Follow Me," is a restless sidewinder of a groove with dark-ambiance filled with crisp, steady percussion accompanied by a shadowy bass-line, howling guitar riffs and hypnotic finger-picked electric guitar tones. After subtly building the groove, the track ultimately bursts open with a swirling, upbeat melody. It's a deliciously dark and syrupy rock jam.
The single's b-side is an exclusive remix of the single's a-side we specially commissioned from the Athens, Greece duo Keep Shelly in Athens. They retain the track's pensive vocals and dark-ambiance, but eradiate the track's original melody. They then fill the now barren soundscape with a shimmering mysticism, laser-sharp synth-drones and relentless, driving percussion. It's a classic Keep Shelly in Athens' cut and I think you're going to love it as much as we do.
Leisure – Follow Me
Leisure – Follow Me (Keep Shelly in Athens Remix)
Subscribe to the Pairings Box today before  you miss another awesome month. Although next month's featured artist is still top-secret, I'll give you another BIG hint: IFC (i.e. the channel that hosts Portlandia) called them one of the best bands in Los Angeles. We completely agree.