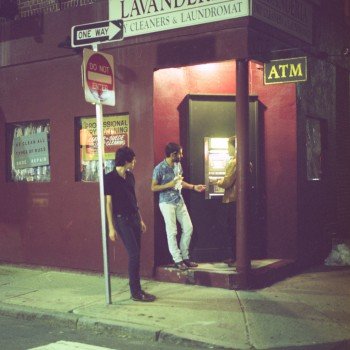 Cambridge, Massachusetts. Of the many great things that come from the city, the band Leisure is the one that currently has my attention. Their track "Green Light" showed up in my inbox a few days ago, and I've been all ears ever since. It's a darkly ambient, tense cut with a spacious, echo-y production built around distant, chiming guitar, sparse percussion and tight, crisp bass. They've previously released the synth-studded groove "Early Morning Skies" and the pensive and melancholy "Follow Me" which are just as engaging and shadowy.  The trio of cuts act as a mysterious and atmospheric introduction to the forthcoming full-length Plastic Soul. Highly recommended!
Leisure – Early Morning Skies
Leisure – Green Light
Find out more on Leisure's website.