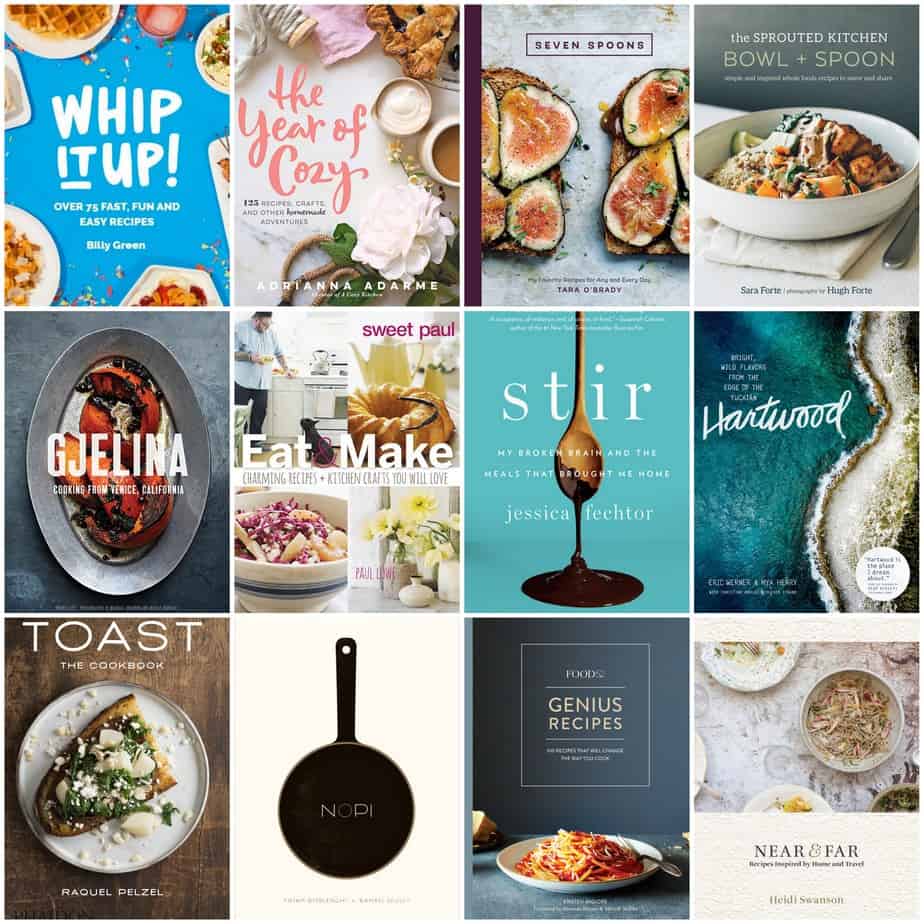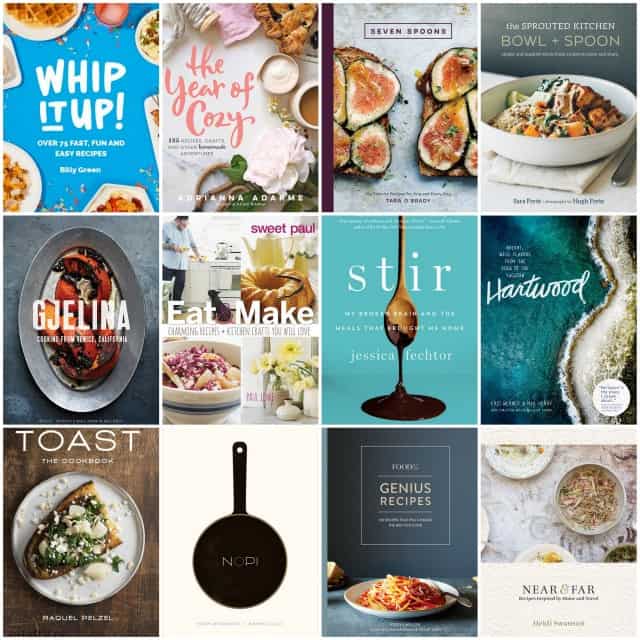 I love collecting cookbooks and I love gifting them to friends and family almost as much, if not more. There's always this feeling of excitement that I get when I leaf through a new book and mentally bookmark the recipes I can't wait to make. There's usually a cookie or dessert that immediately jumps out at me. A creative appetizer. A low-fuss soup. There are recipes I know I'll make and those that I'll just turn the page to over and over to inspire me to create something original of my own.
In any case, here's a short list of books I'm excited about this season, and who I think they'll make excellent gifts for.
For your friend who went to Tulum this summer (and last summer):
Hartwood
One of the best meals we've ever had, period, was at this restaurant in Tulum, Mexico. This stunner of a tome is as much a beautiful coffee table book as it is a cookbook. You'll find Hartwood's killer cocktails and insane pork belly recipes revealed here.
For the friend who loves her dog enough to bake her cookies:
Whip it Up! or The Year of Cozy
Billy and Adrianna are two of my favorite voices on the internet and both of their books make great gifts for any friend who happens to love food, dogs, laughter, and cute things.
For your sister, mother, aunt, or your book club posse:
Stir
The lovely Jess wrote a memoir about how cooking helped her recover from a brain aneurysm. It's an incredibly powerful, beautiful, and uplifting read that's peppered with delicious recipes.
For the friend who spends way too much money on fancy toast:
Toast: The Cookbook
I could live on $4 toast from Outerlands and The Mill in San Francisco. The former senior editor of Tasting Table brings you creative takes on toast for all seasons and I can tell you that all your toast dreams will come true with this one.
For your mother:
Food 52 Genius Recipes
The community cooking site Food52 has collected its 'Genius Recipes' into one cookbook so you don't have to worry about making something that might not be well-received. This is a book for someone who can use some crowd pleasers and a twist on routine.
For your yoga class buddy:
The Sprouted Kitchen Bowl and Spoon
My friend Sara came out with a follow-up book to her wildly successful debut and it's packed full of recipes I've come to love from her: delicious, nutritious, packed with seasonal produce. It hits that sweet spot between healthy and delicious.
For the cookbook collector / food blog connoisseur:
Seven Spoons
You know that person who has ALL the cookbooks but could always use more. Tara's first book is a dreamy addition to any cookbook lover's bookshelf as it's full of recipes inspired by her Indian roots as well as her family's Canadian traditions (not to mention the best biscuits, ever, and killer chocolate chip cookies).
For your work wife:
Sweet Paul Eat and Make
From brunch recipes to holiday kid-friendly treats and crafts, this book is another crowd pleaser and one I think would make a nice gift for a co-worker you know well, or not that well at all. Consider it for your next White Elephant, too (the kind where you give the sort of gifts people actually want to receive).
For the jet setter / discerning chef:
Nopi or Near and Far
I have both of Yotem Ottolenghi's previous books, Jerusalem and Plenty, and after leafing through Nopi, named after his London restaurant, I can tell you this is another to add to the collection.
Heidi Swanson's latest book is an absolute gem (would anyone expect anything less?). I love that Heidi plays with both local flavors (fennel, meyer lemon) and ingredients from her favorite travel destinations (Japan, Morocco). This book has her unmistakable magic touch.
For the California cook:
Gjelina 
California cooking holds a special place in my heart and after a recent visit to Gjelina restaurant in Venice Beach, I'm just a wee bit excited for the cookbook. Bookend this one with favorites from Zuni Cafe and Bar Tartine.