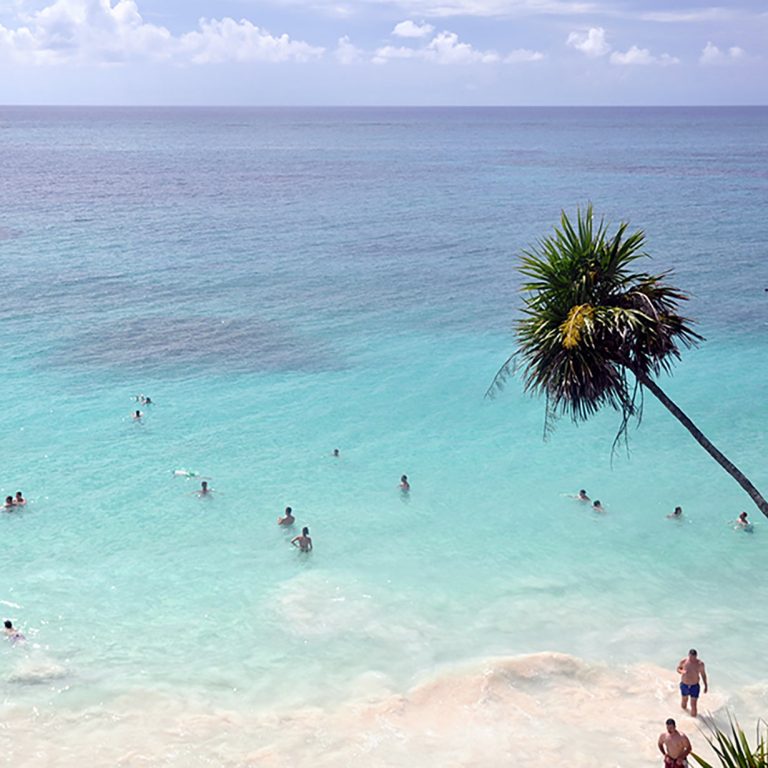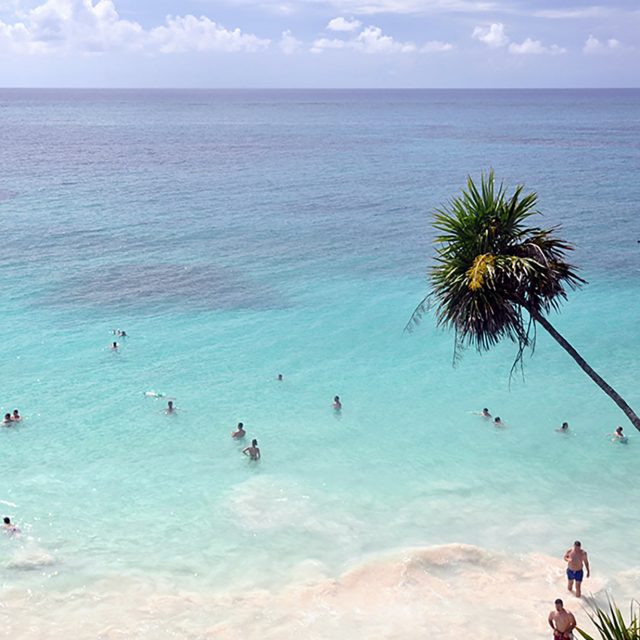 I've been to Mexico on a number of occasions over the course of my life. Most of my visits were to border cities that offered cheap booze, affordable seafood, mediocre beaches, and an overabundance of tacky (and wacky) souvenirs. Back in my college days, I frequently hopped the border to go dancing in Tijuana and, on occasion, stroll the streets by day, popping in for lobster and margaritas on red checkered tablecloth-covered plastic tables not far from the signs that read 'this way to the United States.' I'd stock up on Mexican blankets and hand-painted ceramics and colorful plastic margarita glasses and head back to my home in San Diego. For years, it was all I knew of Mexico, having never seen a Caribbean mega-resort or all-inclusive.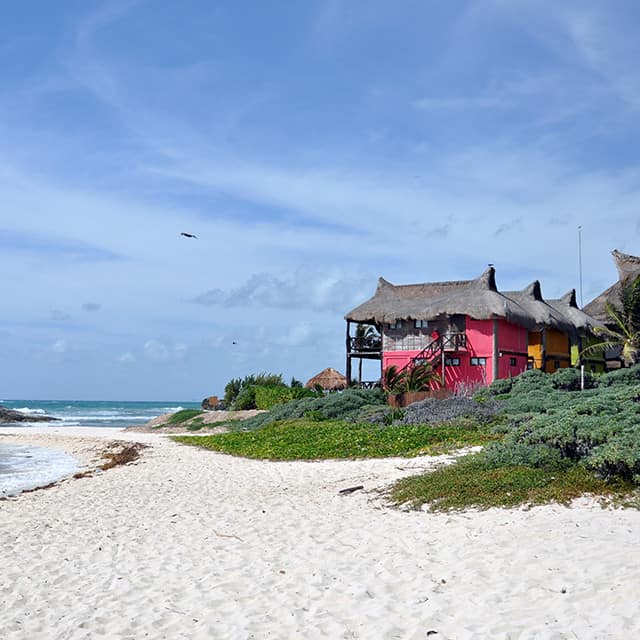 Some time later, Matt and I visited Mazatlan (home of shrimp and Pacifico beer). We had a fantastic time exploring the historic old town and even renting a car to wander a few villages. I distinctly remember eating lunch poured out of two pots in what was essentially a woman's dining room. There were a few other patrons, reading newspapers and watching Spanish language soap operas. We had planned a 'beach' vacation but we spent little time on the beach, which was rugged and virtually unswimmable.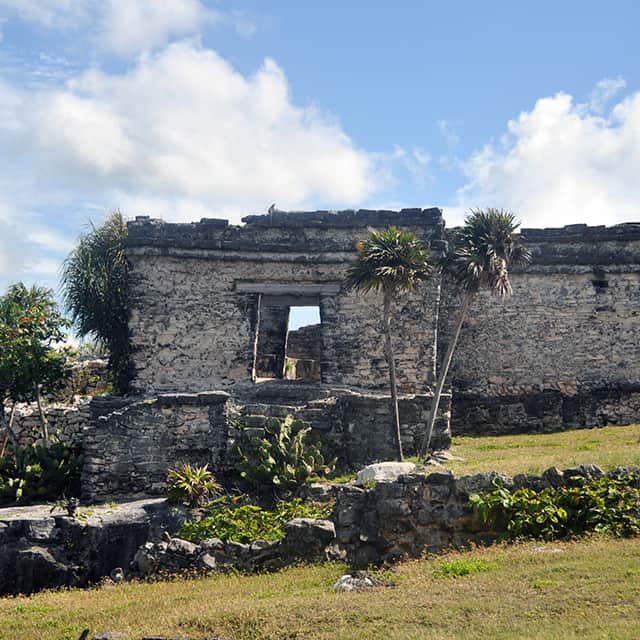 I'd had my eyes on Tulum, a city on the Yucatan Peninsula for some time. Truthfully, it came to my attention when I'd read about a restaurant started by an American from New York, no less, called Hartwood. Bon Appetit named it a restaurant worth traveling for and later the New York Times did, too. I was intrigued. This jungle city is positioned on the Caribbean, boasts a hippie/hipster vibe, and a slew of restaurants serving unique and delicious fares. Situated just an hour and forty minutes south of Cancun, it's an easy trip from the East Coast and a reasonably easy one from the West. We rented a car and shot down the highway until we pulled off to what felt like a little oasis of relaxation. A long, jungle-lined road is home to a number of eco resorts and the restaurants and small shops that cater to them.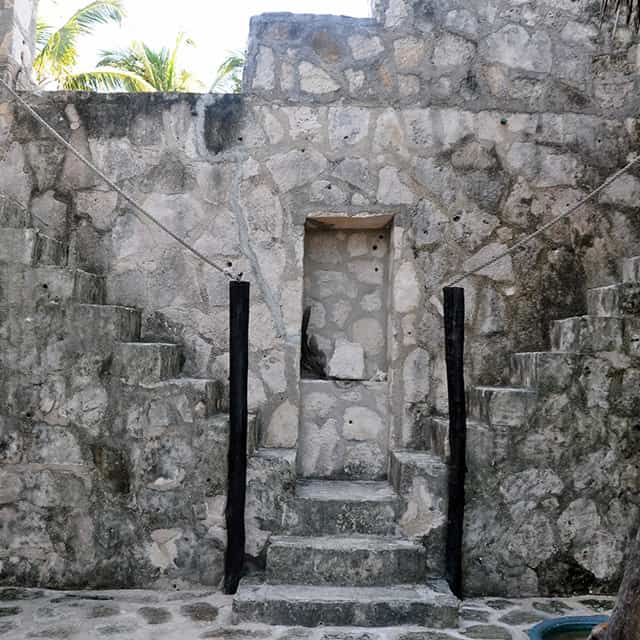 The trip was, in a word, magical. After spending what felt like every waking moment working on the re-launch of the site and starting a new full-time job, we couldn't have asked for a more relaxing vacation. While I'd heard that Tulum is a great place for families, we decided to do this one without Neko. We parked our bags at The Beach Tulum and we couldn't have been happier with the service or accommodations. Our room sat literally on the beach and breakfast was included so we'd recline with our feet dug into the sand, drinking coffee, then move to our 'beach beds' to read, tan, and break between swims in the turquoise sea which was virtually free of waves, rocks, or algae. Because Tulum is situated at the edge of an eco reserve, the Internet is spotty and we'd get waves of connectivity depending on which way the wind was blowing. Something about that was incredibly liberating.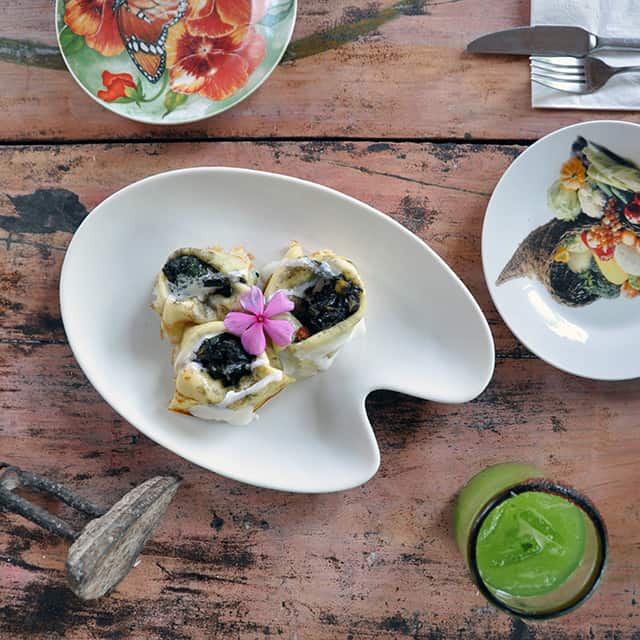 We ventured out on a number of occasions — to explore the cenotes (natural pits that are found all over the Yucatan and look like stalactite-lined caves filled with cold water from the ocean), snorkel (at nearby Akumal, where we swam with sea turtles, squid, and even a stingray!), check out the Tulum ruins, and wander the less touristy city of Valladolid on the way to Chichen-Itza.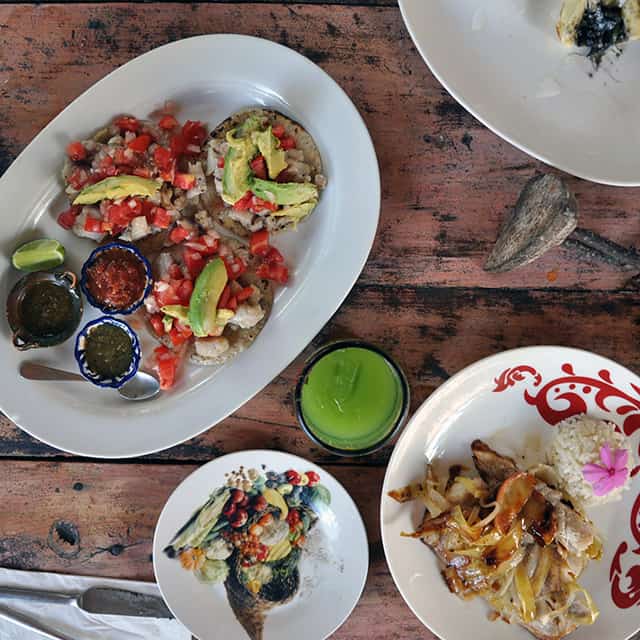 We also splurged on a 3 hour massage at Coqui Coqui, a perfumery and boutique hotel. We're not the sort to get massages (in fact I've only had one other in my entire life) but I couldn't resist a papaya scrub and mud mask. We literally ran out to the ocean covered in mud, looking like crazies.
Of course we ate and drank well. A plethora of shrimp, octopus, and fish ceviche. Tamarind, cucumber, and mezcal margaritas. Mojitos with fresh sugarcane. Fish tacos and chilaquiles. The meal at Hartwood lived up to the expectations, too. We arrived at 5 pm on the dot (they do not take reservations) and shared some beers with fellow Bay Area natives until the restaurant opened its doors and greeted us with a traveling chalkboard menu that rotated among the tables. Matt had what he claims to be the best pork of his life and I ate possibly the best grilled octopus of mine. Everything was fueled by some incredible and inventive cocktails.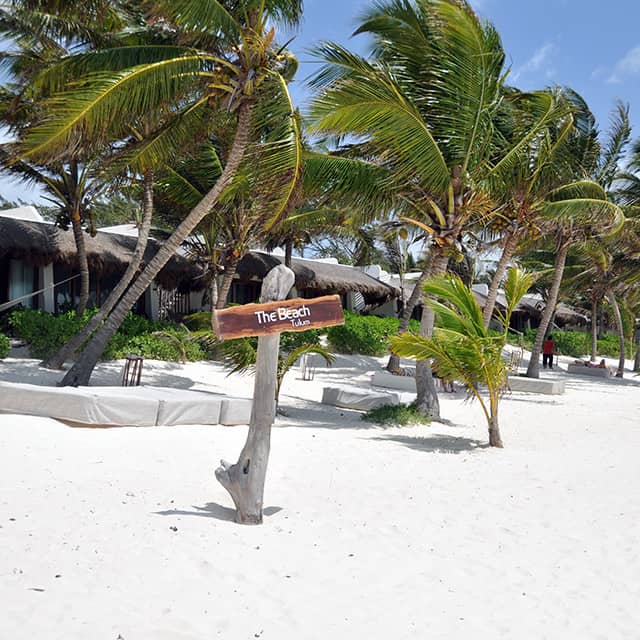 But there were others, too. Like Casa Jaguar, where the whole oven-roasted fish and jicama and microgreens- laced side salad, burned into my mind, El Tábano, where poblano corn crepes were standouts, local favorite El Camello, where we probably should have ordered the 'small' ceviche, and Gitano, whose smoky, spicy, mezcal cocktail welcomed us to Tulum.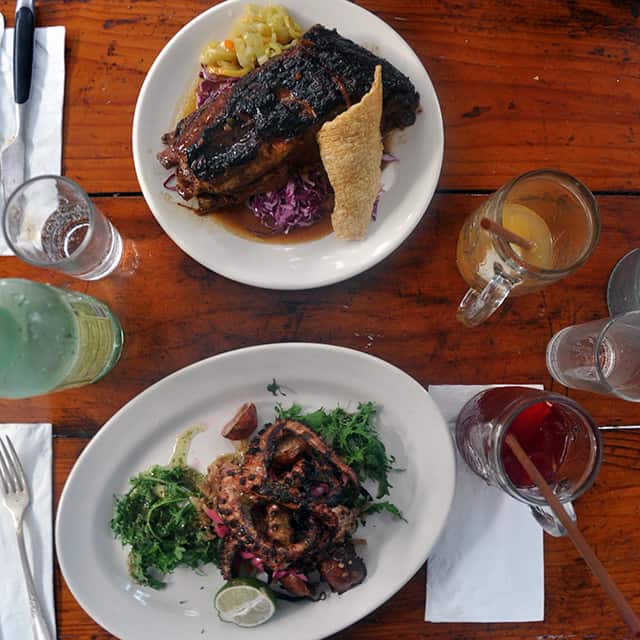 The road to Valladolid
The road to Valladolid is littered with butterflies. They literally swarm the highway and gloriously fall to the ground in droves as they are annihilated by cars. The whole scene felt a little bit gruesome and epic, but in the end, wasn't indicative of the city ahead.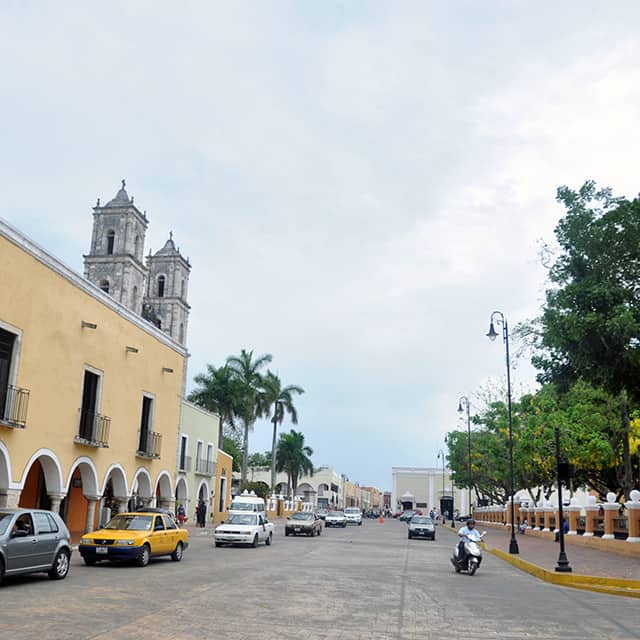 Valladolid, where we intended to spend half a day before heading up to Chichen-Itza, turned into a destination in its own right. Dotted with pastel-colored houses, a lovely square marked by a towering church, a cenote near to the center of town, and a lonely paleteria with the most incredible handmade ice creams, this city charmed us.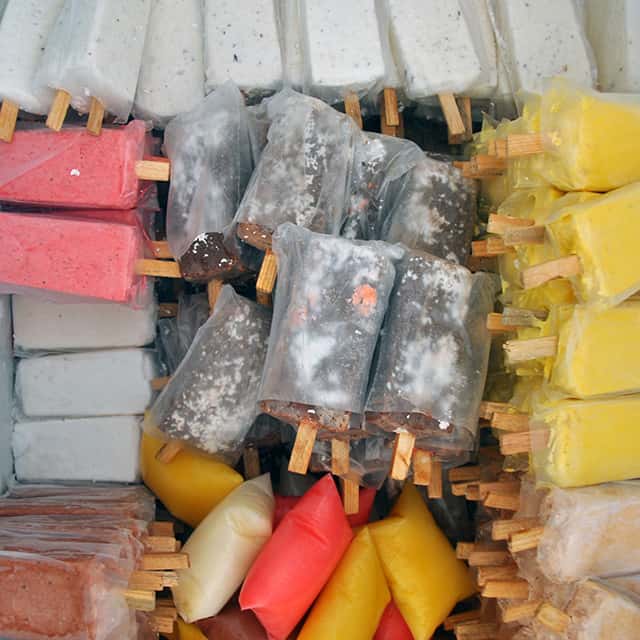 Virtually devoid of tourists, it was a quieter look at what people of the Yucatan truly live like (Tulum for all its natural beauty, is characterized by a lifestyle made to appeal to people like us). But in Valladolid, the market is made for locals, the restaurants few and far between. We ate a lovely lunch at what I could describe as a cafeteria where local professionals and a handful of other travelers packed long wooden tables and benches. We sipped on giant aguas frescas, and afterwards, popped into the pastel-pink painted ice cream shop. Empty, except for two coolers, an old radio, and a few reception hall-like chairs and tables. Coconut dipped chocolate, tamarind, vanilla bean, mango, raspberry and cream. I wanted one of each and — for the price — could have allowed myself such an indulgence.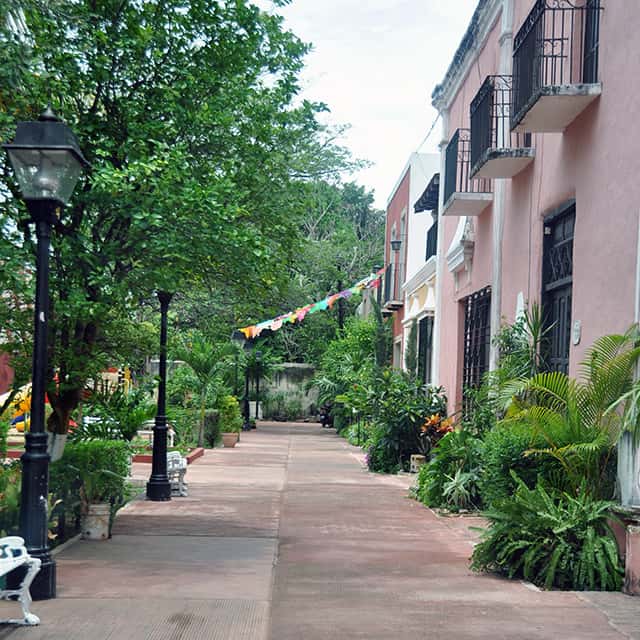 The rain came down as we speedily walked back to our car and headed back to Tulum in our first and only downpour of the trip.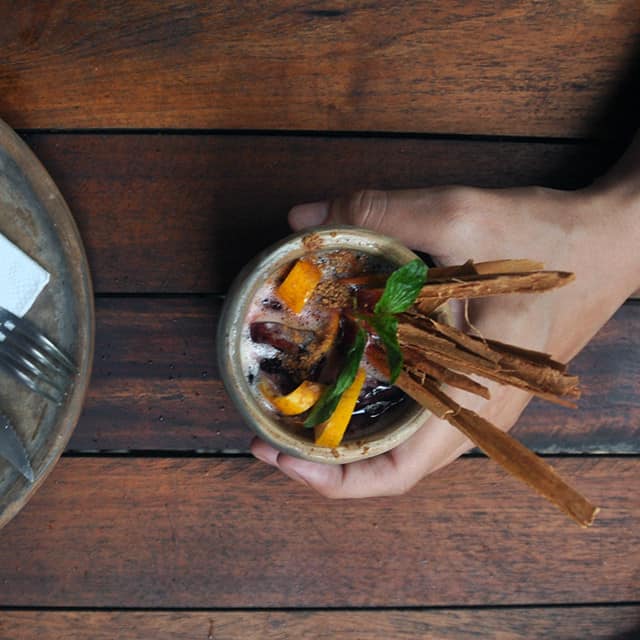 It was a nice break from 'paradise' and, despite the fact that we never made it to Chichen-Itza, well worth the 2 hour drive.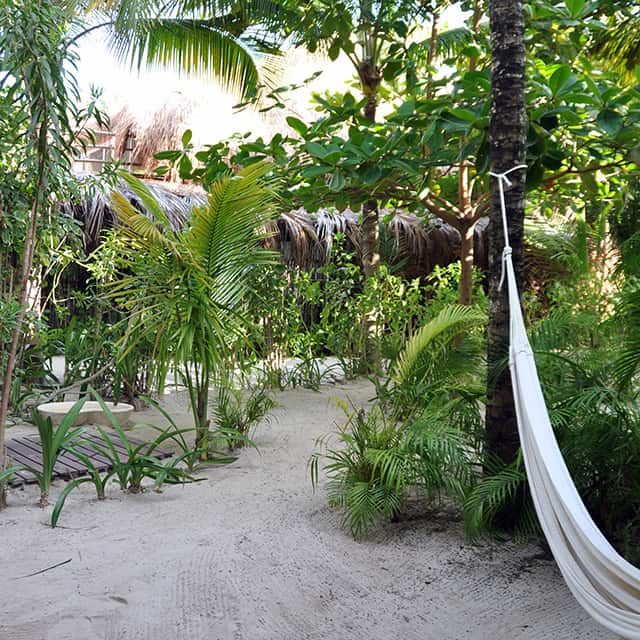 The rest of our time in Tulum we spent soaking in the beauty and quiet time. On several evenings, illuminated by a full moon, we walked up and down the beach, with the lights of the boutique hotels on the left, and a moon-soaked ocean on the right. We laid out in hammocks, and on pillows and lounge chaises. And then one day, nearly 700 pages into my book, it was over. We didn't partake in any of the yoga classes that were so ubiquitous, but I will hold on to the peaceful feeling that Tulum left inside me for a while.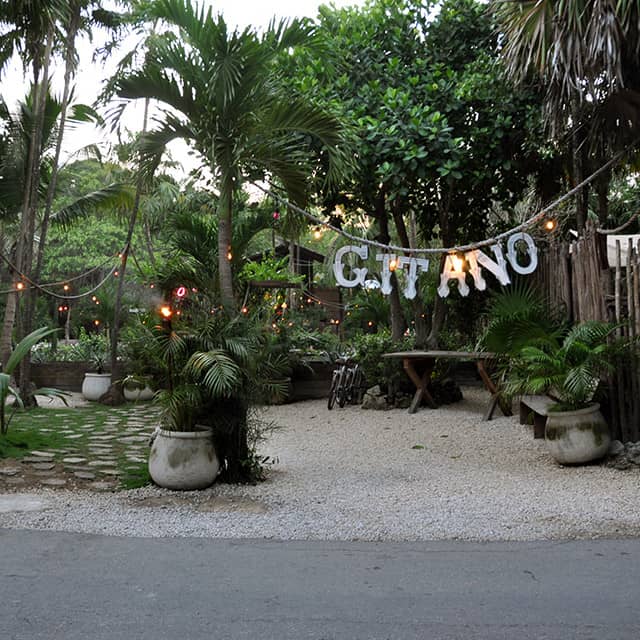 To Stay
The Beach Tulum. This hotel was the perfect place for us to relax.
Other hotels that looked lovely include: Coqui Coqui, Hemingway Romantic Eco Resort, and Ahau Tulum (among many others; there's no shortage of cute boutique hotels).
To Eat / To Drink
You'll find a ton of great restaurants in the hotel zone though the town also offers plenty of local fare. If you have a car, especially, it's worth exploring.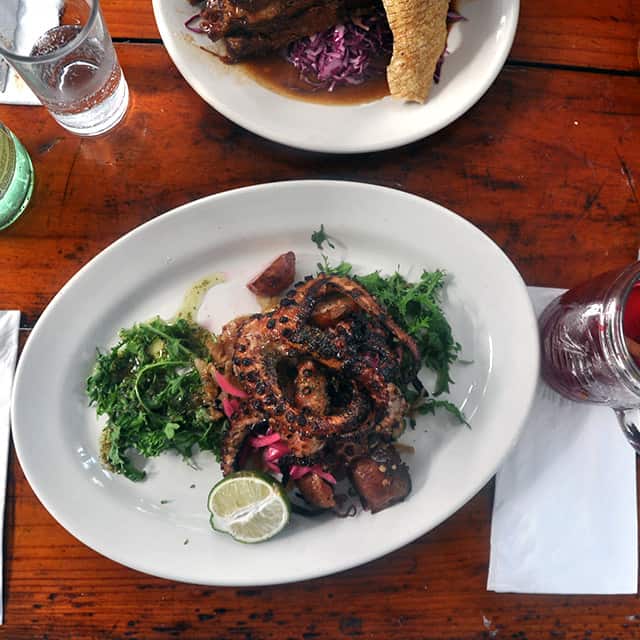 Hartwood. This was, as expected, the best meal of our trip. The menu changes daily based on what's fresh so it's hard to make recommendations but we enjoyed grilled octopus, squid and chickpea salad, and agave-roasted pork. All downed with mojitos and a hibiscus-orange cocktail. I could eat here every night of my life, if I could.
Casa Jaguar. This spot could be found in Brooklyn or SF, but happens to be in Tulum. We came here during a downpour so it was quieter than usual but it's clear that this is hipster haven in Tulum. The fish and jicama salad were phenomenal. The drinks were quite impressive, too (though, not heavy on the liquor).
El Camello. This was the only restaurant we visited in the pueblo (town) of Tulum and gave us a taste of the less-touristy fare Tulum has to offer. The clientele was about half and half (locals and tourists). The portions were huge and the seafood was glorious. Nothing fancy here, just real good seafood.
El Cenzontle. This lovely restaurant has been getting rave reviews and we were impressed with the food (though not the unfortunate swarm of mosquitos). They're still new and had a few kinks with the service, but the tuna and octopus were well-worth it (as were the cocktails).
El Tábano. This restaurant served really inventive traditional food with a spin. The corn and poblano crepes were incredible, as were the fish tacos and cucumber margaritas. On the jungle side.
Casa Banana. A steakhouse and seafood restaurant, this spot was romantic, fun, and delicious, and reminded us a bit of our honeymoon in Argentina. The mixed meat and fish skewers and bread were quite good.
La Zebra. This bar on the ocean side of the road was a great place to grab a drink under the evening sky.
Gitano. This mezcal bar (and restaurant) served our favorite drinks of trip: strong, spicy, and inventive. The fish tacos and ceviche were also memorable.
Posada Margherita. We fell in love with this Italian restaurant where we noshed on handmade pastas to order and drank wine (our usual dinner beverage) as we watched the sky turn dark above the ocean.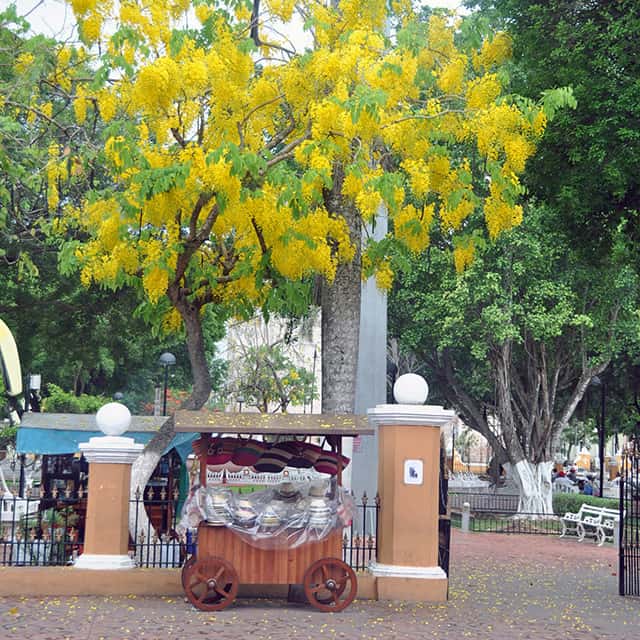 To Relax
Many of the eco hotels along the beach serve food and drinks, so it's fun to walk along the beach and pop in and out. We spent quite a bit of time at Coqui Coqui and even opted for a three hour massage there (a major splurge).
To Explore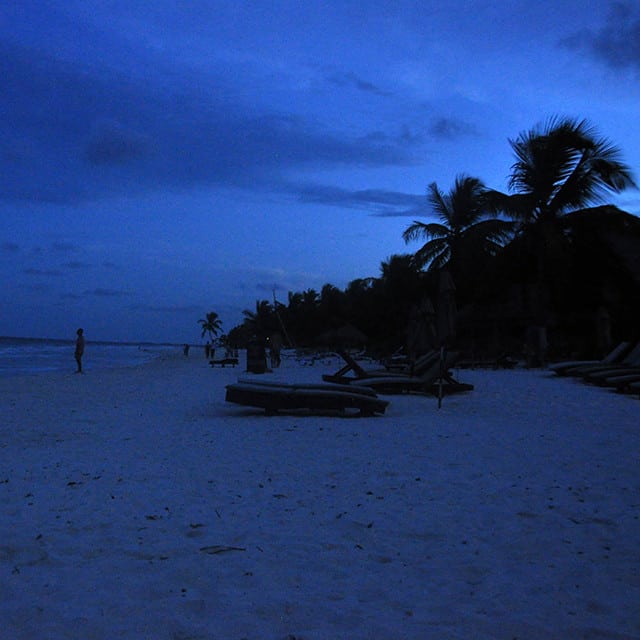 Cenotes. These natural pits of water are found all over the Yucatan; some are above ground, some under. You can snorkel and/or scuba dive in many. One of the most popular ones is Dos Ojos but it hardly compares to Pet Cemetary, which is just a ways down the road. Despite what the folks at Dos Ojos may tell you, you don't have to be certified in scuba to go (we snorkled with a great guide).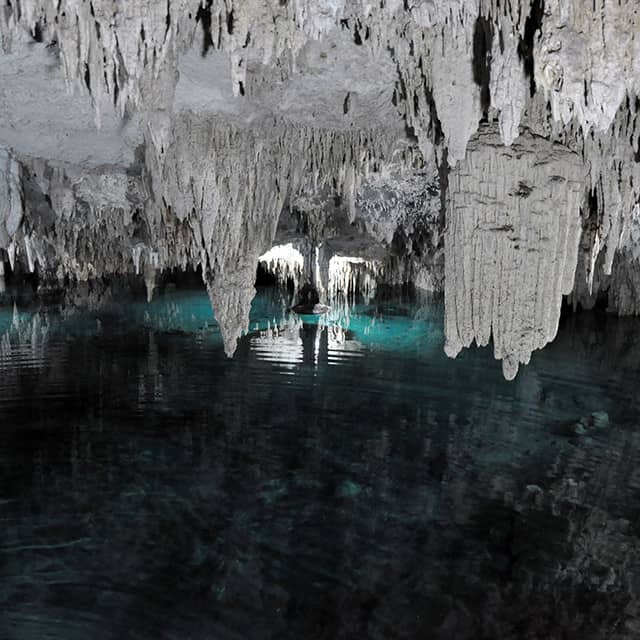 Snorkel in Akumal. We rented a car for our trip which made exploring the surrounding areas easy. Akumal is about a 20-30 minute drive from Tulum and boasts some fantastic snorkeling. It's a good way to spend a couple of hours and you're almost guaranteed to see sea turtles.
Tulum ruins. If you're in Tulum, there's no reason not to check out the beautiful ruins. You can drive, walk, or ride your bike from the hotel zone. Wear your bathing suit and bring a towel so you can walk down to the gorgeous beach below. Try to get there as early or late in the day as possible to beat the crowds.
Valladolid. If you're in Tulum for a week like we were, it's worth venturing out to see more of the Yucutan. Our hope was to make it all the way to Chichen-Itza, but we ended up only going halfway and stopping in Valladolid, a lovely cobblestoned, old city. It was fun to wander the streets, get lunch, and paletas. Unlike Tulum, Valladolid is much more affordable and quiet. There's a cenote near the center of town, too.
Sian Ka'an Biosphere Reserve. We didn't actually make it to Sian Ka'an but heard incredible things about it.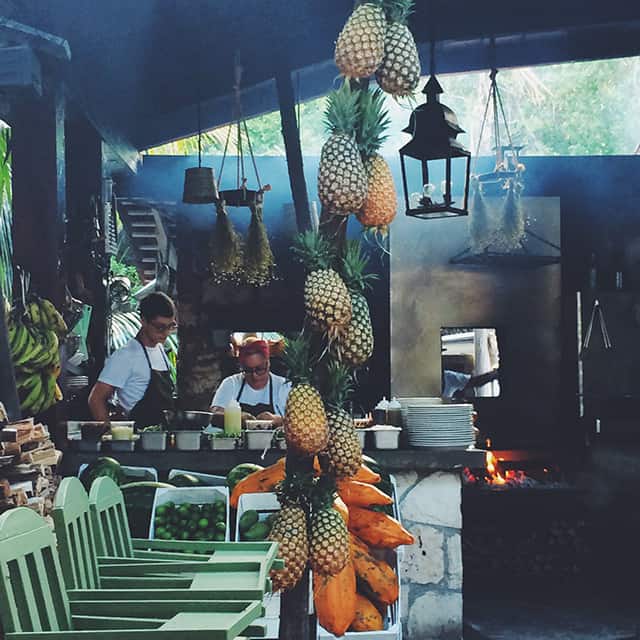 A few useful tips: pack plenty of sunscreen, as the sun in Mexico is VERY strong, bring bug repellent (the mosquitos come out at night), and a flashlight (the road on which many of the hotels and restaurants sit has no streetlights). You can rent bikes from a few of the hotels; they're a popular way to get around. Snorkel gear is ubiquitous, but you can save yourself some money by bringing your own.
Are you thinking of taking a trip to Tulum, or been there yourself? Please share your thoughts and recommendations in the comments!