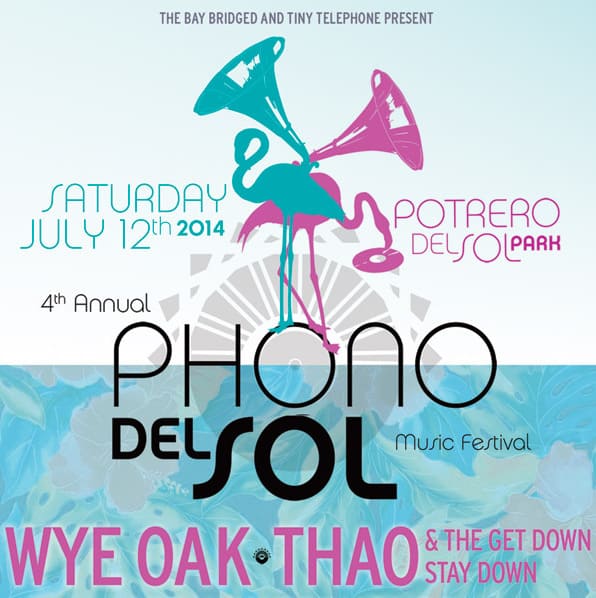 Phono Del Sol returns to San Francisco this July 12th in Potrero del Sol Park for it's fourth year in a row and we've got a pair of tickets to giveaway! The festival, which is presented by The Bay Bridged and Tiny Telephone, promises a little something for everyone.
Indeed, this year's lineup will include performances by Thao & The Get Down Stay Down, Wye Oak, Nick Waterhouse, A Million Billion Dying Suns, Blackbird Blackbird, White Fence, Yalls, Tony Molina, The Tambo Rays, and Bill Baird. It's a fun and eclectic lineup for the the cost of what you might otherwise pay just to see one of those bands.
To win a pair of tickets all you have to do is leave a comment below letting us know who you're most excited to see from this lineup. We'll pick a winner at random at the end of the week.