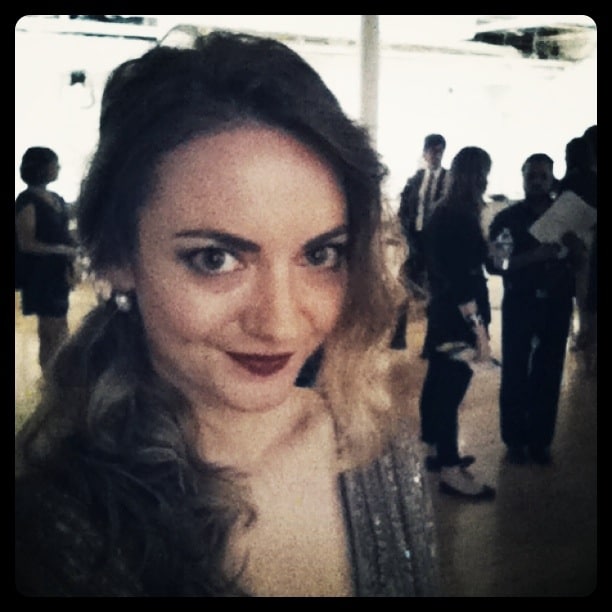 We're having a lot of fun with the '5 Questions With…' series. We've chatted with Joy the Baker, Emily Olson of Foodzie, and Mike Krieger of Instagram. Today, we're sitting down with Caroline McCarthy. She recently joined Google's Trends and Insights team. Prior to that, she was one of the most authoritative voices on social media, startups, and the web, writing for CNET News' The Social. I've been following Caroline on Twitter for some time, and I've noticed that she knows what's up when it comes to food and music.
Name: Caroline McCarthy
Location: Brooklyn, NY
What's the single tastiest thing you've eaten this month? It may have been late last month, but I'll cheat since it was that good: ramp risotto at Resto on East 29th St. in Manhattan.
What is your favorite food discovery of 2011? I started working at Google in May and it's true — they really do feed their employees delicious free food at all hours. We have a new cafeteria in our NYC office that serves amazing flatbreads. Unfortunately I have also discovered the dessert table.
What is your favorite musical discovery of 2011? The Low Anthem.  Or if we're talking technology, Turntable.fm. It's basically a way to create a custom Internet radio station with your friends in real-time, or to DJ with other people in themed "rooms." It's like old-school Internet chat rooms, except with music.
Best Coast? I'm terrible about this one; I'm from the Northeast and proud of it, and I've lived in both NYC and San Francisco and adore them both. But when it comes to food, West Coast has an edge — it's just so much easier to get ridiculously fresh ingredients. The first time I ate an avocado in San Francisco was more or less a sublime experience.
How do you listen to music? I have a Sony Dash that sits on my kitchen counter and I have hooked it up to my Pandora account for an easy listening-while-cooking soundtrack. It's either that or I'm listening to my iPod Shuffle while working out.