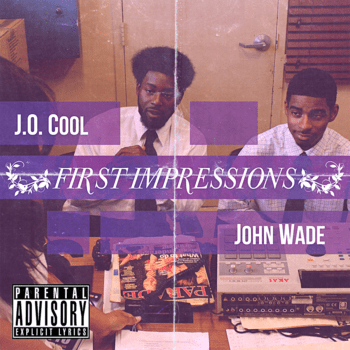 Louisiana producer John Wade is on a mission to put his town of Baton Rogue on the map while simultaneously promoting a funky and progressive Southern hip hop scene.  That is certainly no small goal, but if you are going to make an impact you have to aim high.  To make that happen, he's teamed up with the laid-back and smooth flow of Woodruff, South Carolina MC J.O. Cool. And I'll be damned if their debut, First Impressions, isn't a huge stride in the right direction.
J.O. Cool & John Wade – Put It On (ft. Joey G)
J.O. Cool & John Wade – Overtime (ft. Rolynne)
Head to Bandcamp to download the album.