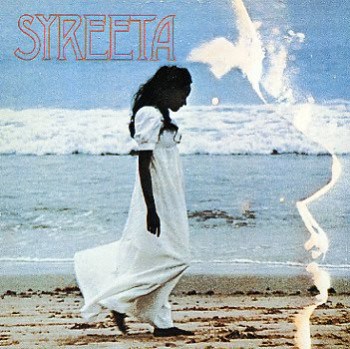 I love stumbling upon lost treasures.  I'm sure Syreeta's debut record isn't considered a "lost" treasure to many, but it certainly was for me when I discovered it.  I'd first stumbled upon her solo work a few years back when I heard her track "Harmour Love" (which was subsequently included on our April 2010 mix), and although I'm not sure where or how I first heard it, it is safe to say that prior to that I can't say that I had ever heard of her.  I was, however, familiar with a great number of tracks that she had co-written with Stevie Wonder including his classic "Signed, Sealed, Delivered", but I had no idea that she had co-written the tracks.  Anyways, suffice to say that when I recently heard her self-titled debut record I was in love.  It is magnificent. Its a solid collection of early 70's synth-infused psychedelic funk packaged together with a beautifully powerful voice and vintage Stevie Wonder production.
The Sicilian Salad Kasey is featuring in the Kitchen is a funky recipe too.  It features a pretty diverse range of ingredients that includes orange slices, fennel bulbs, radish and mint (amongst other ingredients).  But although I wouldn't have thought to mix that specific collection of ingredients together – it works: unique, flavorful and zesty.  So while it isn't quite as funky as Syreeta's "I Love Every Little Thing About You" or her the spacey-jazz riffs on "Black Maybe" – it's nonetheless a good pairing to go with today's recipe.  But, to be honest, this is just good "any time" music.  Check out that recipe Kasey is featuring for the Sicilian Salad and then go buy the album.
Syreeta – To Know You Is To Love You
You can purchase Syreeta for digital download it here.