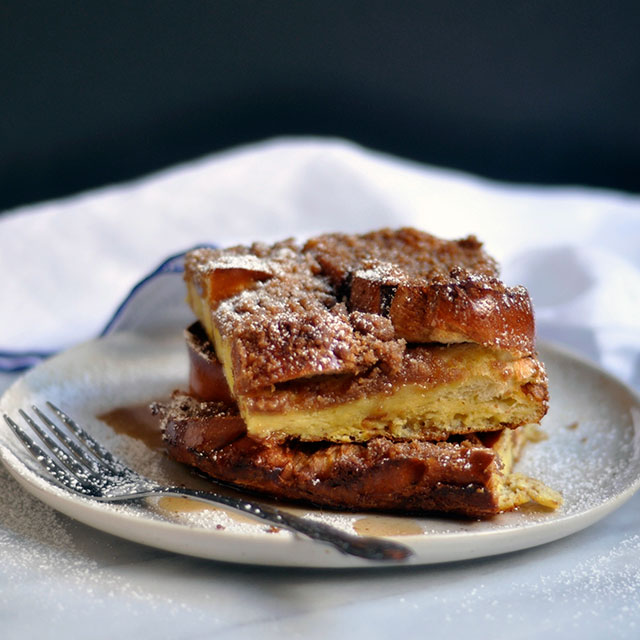 If I could, I'd eat breakfast three times a day. And if you've gotten to know my taste, you've probably recognized that I choose sweet over savory most mornings. The only thing I enjoy as much as a stack of pancakes, crêpes, or waffles, are perfectly scrambled eggs and a toasty, buttery piece of bread on the side. I top mine with jam, go figure.
January's Pairings Box (Brunch Gathering) was, unsurprisingly, a treat in more ways than one. You'd think we invited a houseful of guests to recipe test this one but truth be told, we spent a lazy Sunday morning and afternoon in our pajamas, eating French Toast straight from the pan. I fret a lot over recipes; making sure the amount of herbs and spices used are just right, the recipes themselves are sort of whimsical and creative, and don't involve a crazy amount of work. The first taste of a new dish that makes me want to jump up and down with glee, is my favorite part. Sometimes, I really do (jump around in my tiny little kitchen).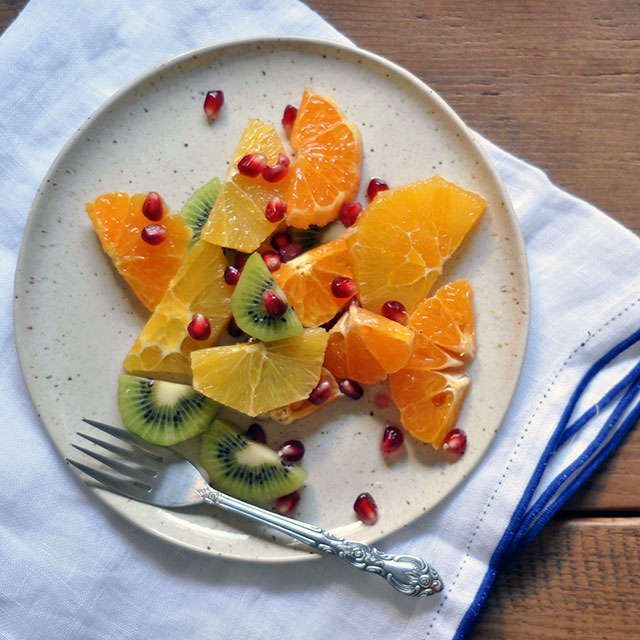 This collection came together over several weeks, and the cinnamon crumble on the French Toast was actually a last minute addition; my inspiration was one of my favorite desserts: apple crisp. Matt's contribution to the menu were the soft-scrambled eggs; this is our go-to recipe and we always make sure to load it up with plenty of fresh herbs. The fruit salad is as delicious as it is pretty and if you can't find whole poms, you can always buy the seeds separately.
January's Pairings Box recipe collection included:
Baked Challah French Toast with Saigon Cinnamon Crumble 
Jeweled Fruit Salad
Soft-Scrambled Eggs with Buttery Toast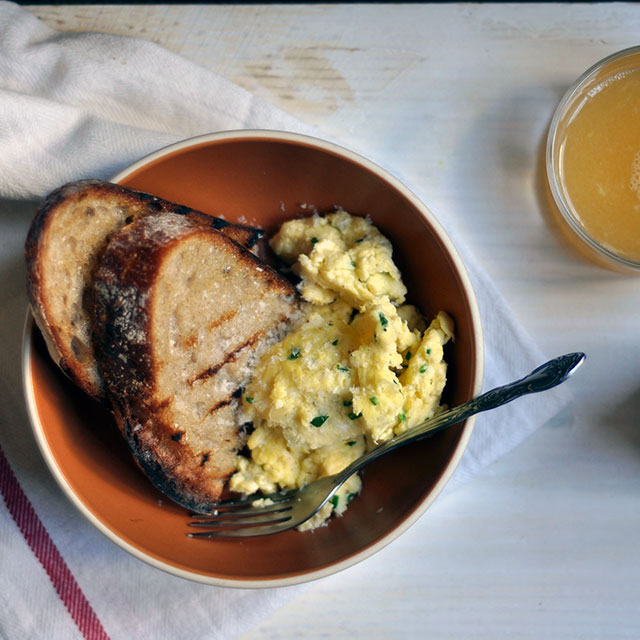 Our Premium ingredient was Vietnamese Saigon Cinnamon (the best kind!). And the Musical Pairing (TK027) was San Francisco-based CATHEDRALS – Unbound b/w Harlem (they're getting so much love right now, and it's so well-deserved). You may have been lucky enough to catch them at SXSW.
Not a Pairings Box subscriber yet? What are you waiting for? Subscribe.
P.S. The March Pairings Box recipe collection is gluten-free.