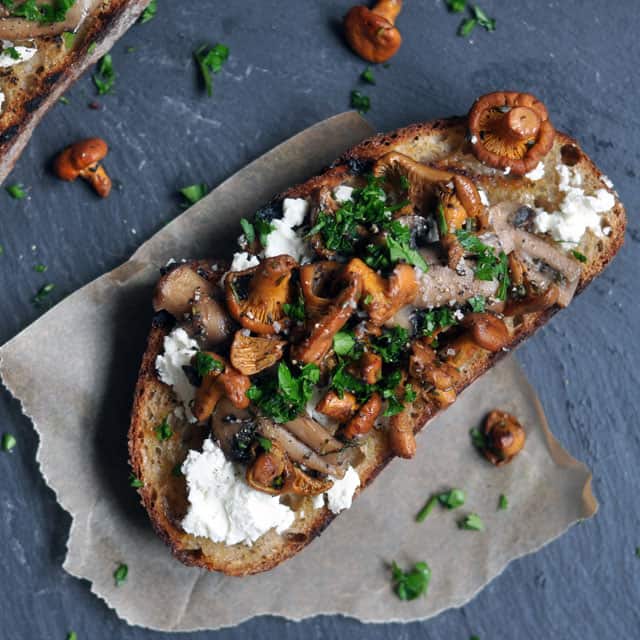 Every month, I proclaim that the last month's Pairings Box was my favorite recipe collection to work on. I guess the truth is that the Pairings Box recipes are always my favorite to work on. Knowing that I have to create three original recipes each month, in addition to the recipes we share on the site, often stresses me out, I'm not gonna lie. But every month, this burst of creativity strikes and we get rolling, tweaking and adapting, sometimes changing direction entirely.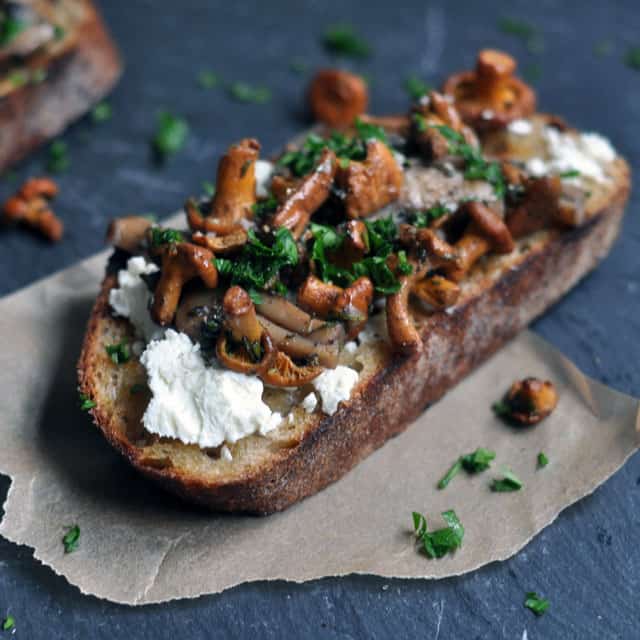 The September Pairings Box has a special place in my heart because it not only features recipes that I keep coming back to, but includes a very special Musical Pairing. Typhoon. Have you heard of them? We're currently featuring their Tour Pairings on the music side of things and the 7″ has been playing on repeat in our home.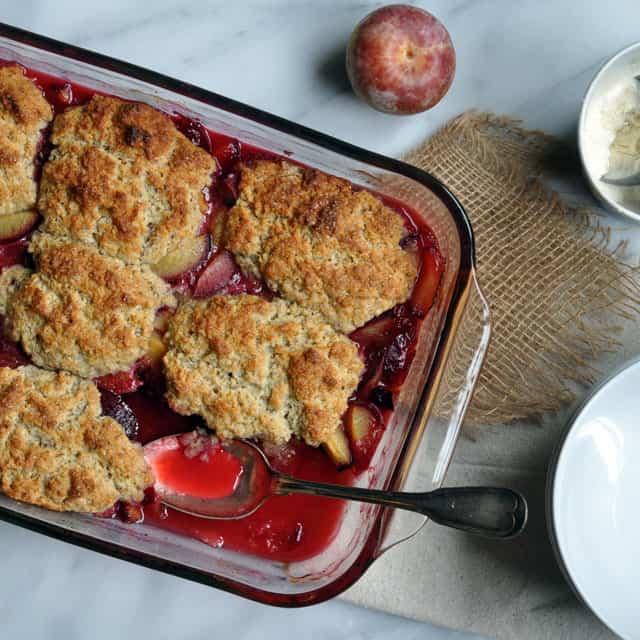 As for the recipes, this month's collection included:
Wild Mushroom Bruschetta
Honey-Thyme Chicken Thighs Over a Bed of Greens
Plum and Amaretto Cobbler with Almond Biscuits

The Premium Ingredient this month was almond meal. Over the last two years, we've gotten a bunch of requests from folks to sell some of our ingredients in the TK Market. We've been growing the Market slowly and have, to date, only sold Premium Vanilla Beans. But, we're hoping to start selling some more ingredients soon. We'll also be freshening things up with a few other new products. Stay tuned!
Sign up for our mailing list to stay up to date.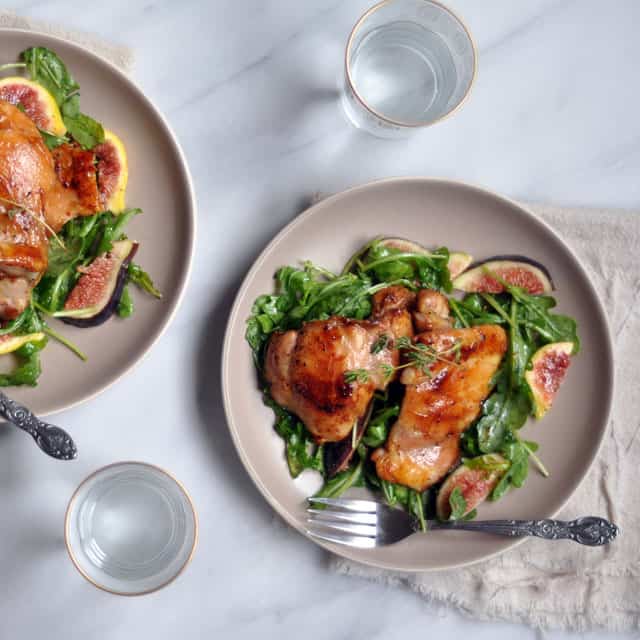 Pairings Box Update
A quick reminder that time is running out to start your Pairings Box subscription with the October box. Subscribe today if you don't want to miss out!
Pescatarian friends: both the October and November Pairings Box is pescatarian-friendly.