We often get asked about the types of recipes that are featured in our monthly Pairings Boxes and our standard answer is: the recipes reflect the type of food we cook and share on the site. The recipes featured in every Pairings Box are original and exclusive, meaning they are not published here on the site. Every month, we pick a theme, and create a special package just for subscribers to enjoy. Past Pairings Box themes have included Italian Holiday, Harvest, Summer Picnic, Tapas, and Faraway Places. This month, the theme was Childhood Favorites and the recipes we developed evoke great memories of growing up. We liked the idea of choosing some of our favorite childhood staples — like chocolate chip cookies, mac & cheese, and chicken fingers — and giving them an adult spin and the Turntable Kitchen treatment. The recipes featured in this month's Pairings Box included:
Chocolate Chunk Wheat Germ Cookies (pictured)
Turntable Kitchen Mac & Cheese (pictured)
Parmesan-Herb Crusted Chicken Tenders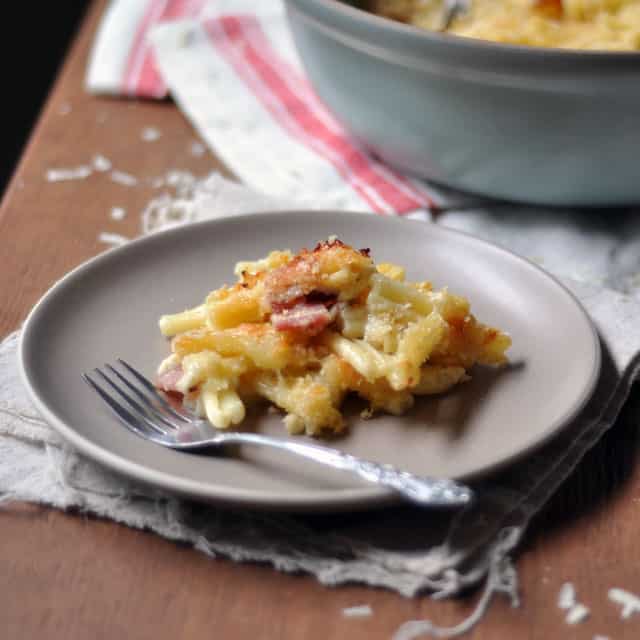 The ingredient of the month was Panko (Japanese breadcrumbs), which was incorporated into the recipes for chicken tenders and mac & cheese. The Musical Pairing was Mikal Cronin featuring Ty Segall. Subscribers all received a monthly mixtape (along with a digital download card), and we were thrilled to partner with Madecasse Chocolate (a fabulous chocolate company based in Brooklyn, NY) to offer an additional treat: a bonus recipe for single-serving hot chocolate and several squares of Madecasse's chocolates. Another special treat? Our most loyal subscribers (those who have been with us since our first Pairings Box back in October of last year) were inducted into the Gold Club, and all received (or will soon be receiving) a gold version of this month's 7″ [read more about the Turntable Kitchen Gold Club].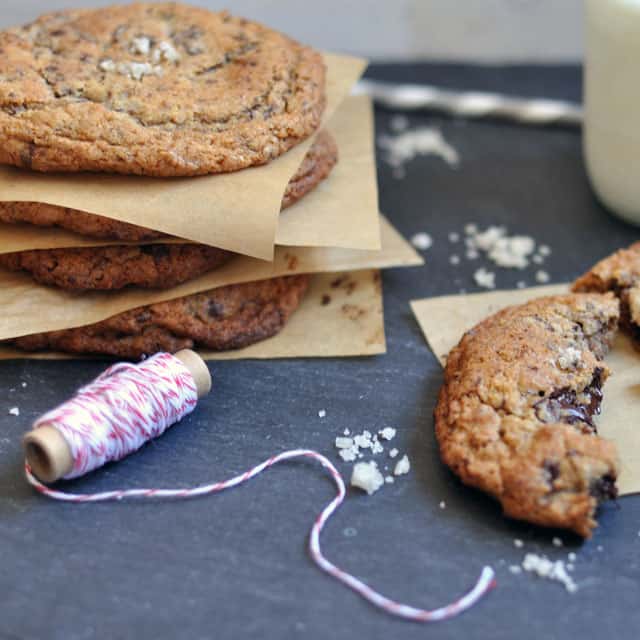 We try to regularly post photos of Pairings Boxes and test pressings on Facebook and Instagram (you can follow us @khickey @matthewhickey) but we've never actually shared any outtakes from our shoots of the recipes. I thought it'd be fun to give you a peek inside this month's box, as it has definitely been one of my favorites we've done to date. I'm also excited that we're now officially open for business internationally; if you're subscribing from abroad (outside of the U.S or Canada) please be sure to use this link as we do have to account for the higher cost of shipping.
The September Pairings Box is no longer available, but you can join the fun by starting your subscription with the October Pairings Box today.
Subscribe to the Turntable Kitchen Pairings Box, or buy it as a gift.
Did you receive this month's Pairings Box? If so, I'd love to know what you thought of it.
I'll end with one bit of shameless promotion. We were thrilled to be interviewed by the fine folks of West Elm (one of our favorite housewares stores!) for their blog. You can check out the interview here.