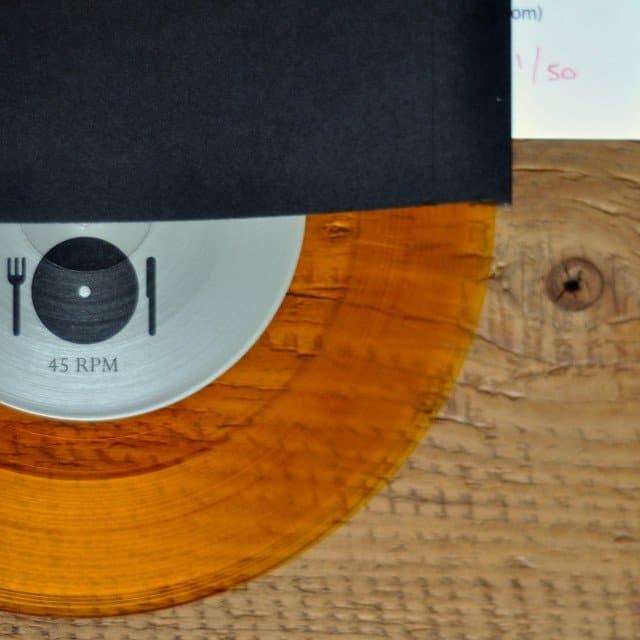 Last summer Kasey and I decided we wanted to explore different ways we could expand upon what we were doing with Turntable Kitchen in new and exciting directions. Whatever idea we came up with would have to be true to our founding principles of connecting our two greatest passions: food and music. Eventually the idea for the Pairings Box was born.
Breaking the Cooking Barrier by Helping You Build Your Pantry
First we decided that each month Kasey would create unique recipes formed along a common monthly theme that you could make in your own home. When we first began cooking together we found that a common barrier to creating the recipes we'd discover online was that they'd call for spices that we didn't have in our cupboard. "Organic, whole vanilla bean? Who keeps that stocked in their pantry!?" Eventually, our spice cabinet grew, but it took time and effort. So to make things easier, we decided we'd be including some of the spices necessary to make the recipes in the Pairings Box.
Building a Record Collection Worth Its Weight In Gold
Meanwhile, I'm a music fanatic. I mean, it's almost an addiction. At the time of writing I have over 140 gb of music saved to our storage server (with uncounted gigs more stored elsewhere). But while digital music is just fine, I'm really a vinyl record junkie. I have a collection that grows at an unseemly rate. Words like "limited-edition" and "hand-numbered" are irresistible for me. I believe that vinyl records are a million times better than digital files because they are tactile, scarce, and so sexy.
When I envisioned the music element of the Pairings Box, I wanted to create something akin to Sub Pop's Single of the Month club. Beginning back in 1988, Sub Pop mailed limited-edition slabs of vinyl to their subscribers on a monthly basis. If you'd signed up you'd have received singles by a bunch of bands that, at the time, you'd never heard of yet including Nirvana, Sonic Youth, and The Flaming Lips. That was the first three months. During the later years, they shipped singles by folks like The White Stripes and Modest Mouse. At the time of writing this a copy of The White Stripes single is selling for $349 on eBay. I may be biased but I truly wouldn't be surprised if copies of the Pairings Box singles start selling for huge sums in online auctions a few years down the road. After all, Nirvana didn't release Nevermind until three years after their Sub Pop single. Before that few people could have predicted their eventual popularity.
Twelve months after launching our service we've completed our first year. We've released limited-edition, colored-vinyl singles by many of our favorite up-and-coming artists. In most cases we've released their first ever physical release. The "debut" if you will.
Announcing The Gold Club
We would't have made it this far without the support and loyalty of our awesome subscribers. I can't express just how much we appreciate it. And to prove it we've devised a small way to thank them for being a part of the Pairings Box. We call it the "Gold Club" (primarily because I couldn't think of a better name). Once an individual has been a subscriber for a full year without missing any Pairings Boxes, they'll automatically become a member of the Gold Club. Beginning with that month (and moving forward as long as we continue the Gold Club) we'll ship them an ultra limited-edition translucent gold vinyl version of the Pairings Box single. They'll also be eligible to receive discounts on purchases in the Turntable Kitchen Market. And we'll throw in various extra goodies in their shipments from time to time (as restraints on space, shipping weight, and our imaginations allow).
How limited is the gold vinyl version of the single? This month we pressed 50 gold copies of the Mikal Cronin single. That's it. Next month we're making about the same number. Only 50 copies! That's pretty darn limited if you ask me. I anticipate that the numbers will go up slowly over time as more people reach the one year milestone.
Anniversary Playlist
To celebrate, I've created a playlist featuring one track from each of the artists we featured during the Pairings Box's first year. I think you'll agree it's a catchy collection of tunes!
As a reminder, today is your last chance to get a copy of the Mikal Cronin Acoustic Sessions 7″ before they are gone. Subscribe to the Pairings Box now to get a copy: https://www.turntablekitchen.com/pairings-box/
TK Gold Club Playlist (.zip file)
01. Mikal Cronin – Get Along (Acoustic)
02. Evenings – Babe
03. Save The Clocktower – Like That
04. Ghost Loft – Seconds
05. The Record Company – This Crooked City
06. No – Stay With Me
07. Oscar Key Sung – All That I Think About (Pt. 1)
08. steffaloo – wake me up (WHAM! Cover)
09. Cheerleader – New Daze
10. Motel Beds – Western Son
11. Leisure – Follow Me (Keep Shelly in Athens Remix)
12. Thousand – The Fall