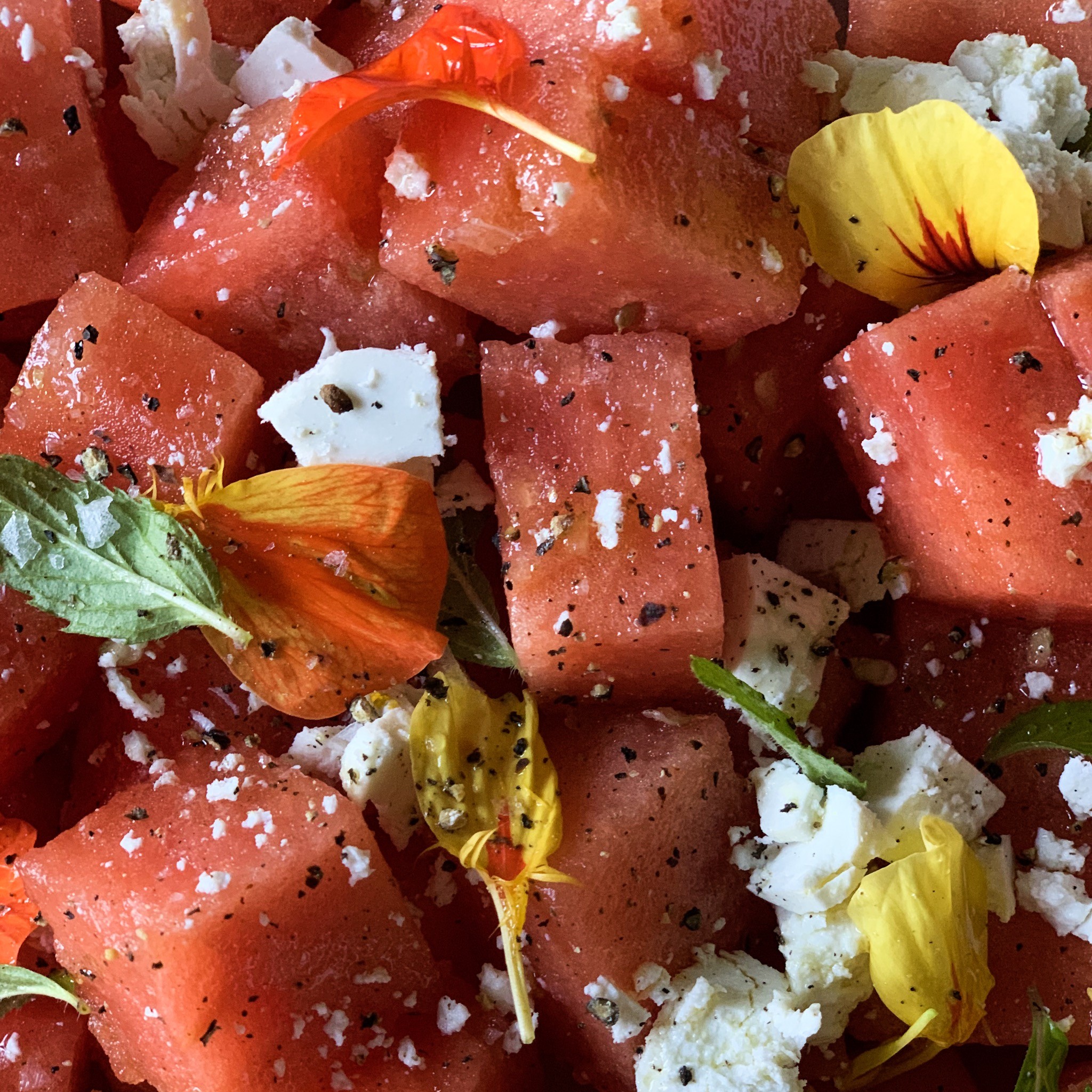 It's summer, which means that my cooking looks a lot like eating watermelon salad and peaches over the sink… with a side of rice and beans. I'm only sort of kidding. If I'm being completely honest, this summer has been a doozy so far. We just came out on the other side a lot of illness: two bouts of pneumonia, awful viral infections, and 2 ear infections. I feel so grateful to feel healthy again.
Summers in Seattle always feel particularly busy. There's a sense of scarcity in the air and unsurprisingly, we all drink in as much of the good weather, long days, and fresh produce as we can. We're no Minnesota… or even New York. But summer is truly when you get to know your neighbors, the neighborhood cats and dogs, and your local ice cream purveyors.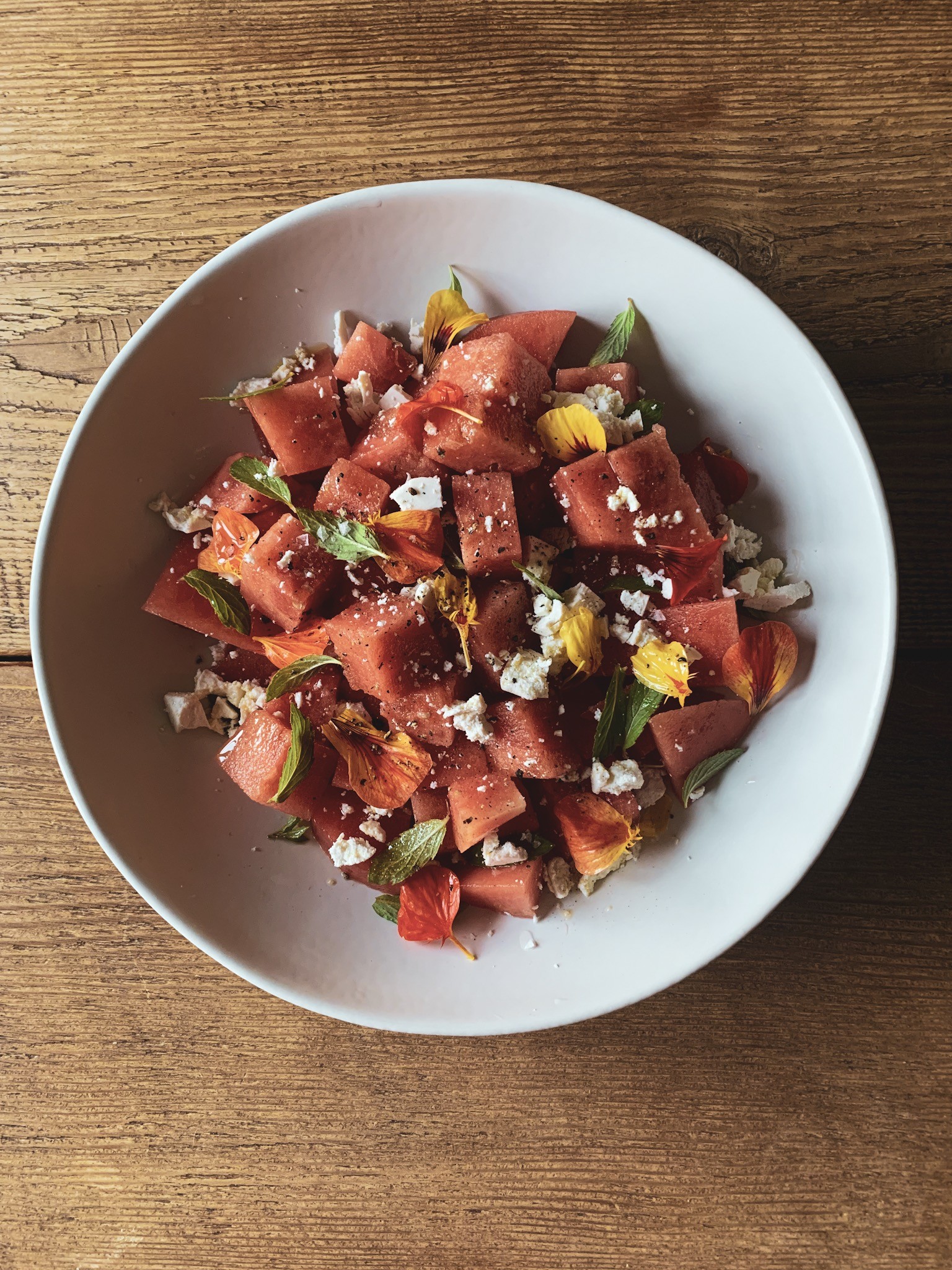 For the third year in a row, we signed up for a fruit CSA. We're trying our hand at growing tomatoes again. And ground cherries and lemon cucumbers. We're fighting the aphids that have all but consumed our edible flowers.
I feel like we're getting closer and closer to perfecting our (outdoor) pizza dough — equal parts high gluten and bread flour, if you're wondering. Our oldest is riding her bike with no training wheels. The twins don't nap anymore. Time keeps moving forward.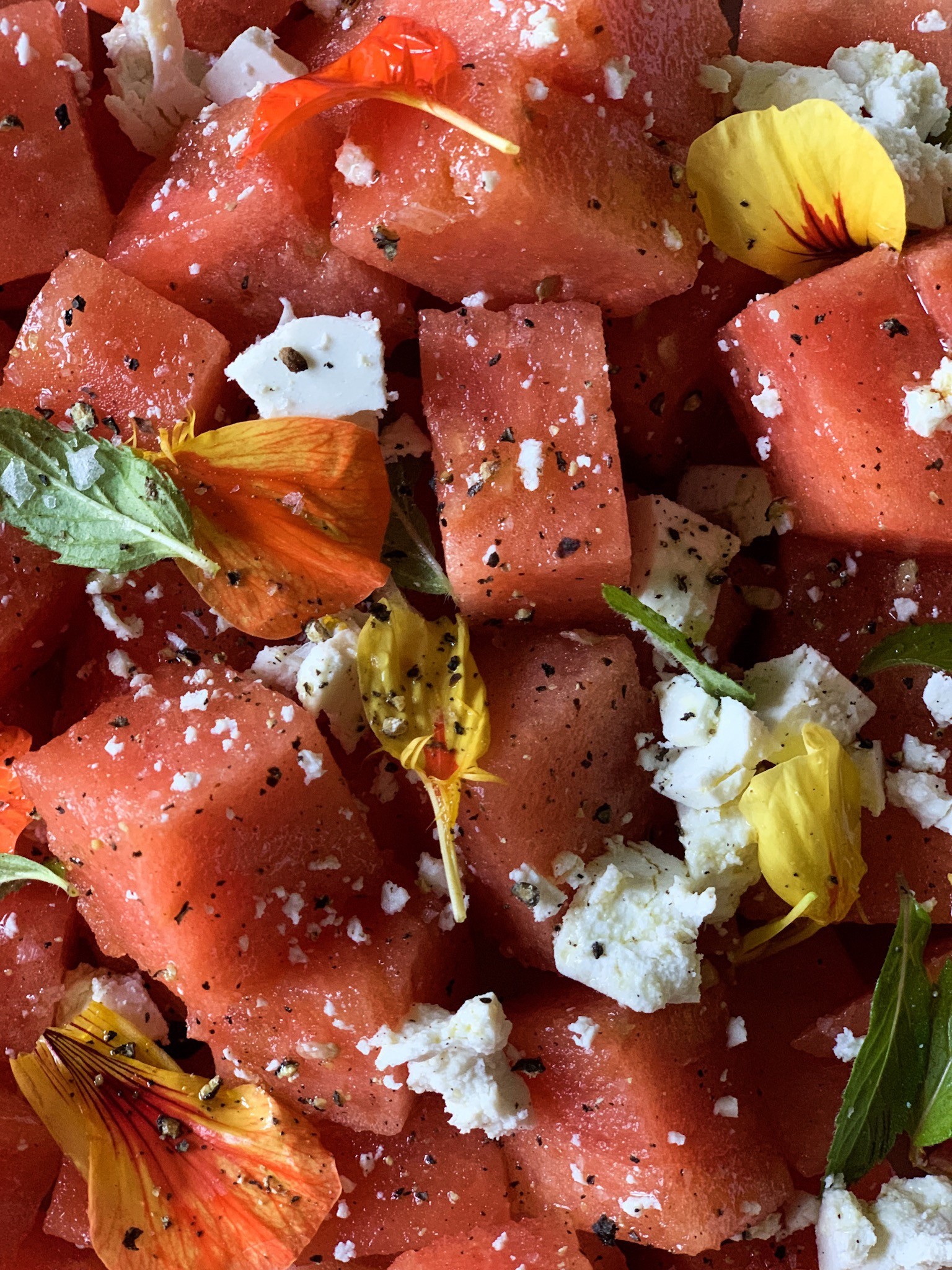 The other day, my younger daughter asked, "Mama, why am I not a baby anymore?" I've been waiting for these days… when they wouldn't be babies anymore. And suddenly, they feel like they're slipping away … like there's not enough summer and not enough peaches and not enough sidewalk chalk and stoop drinking.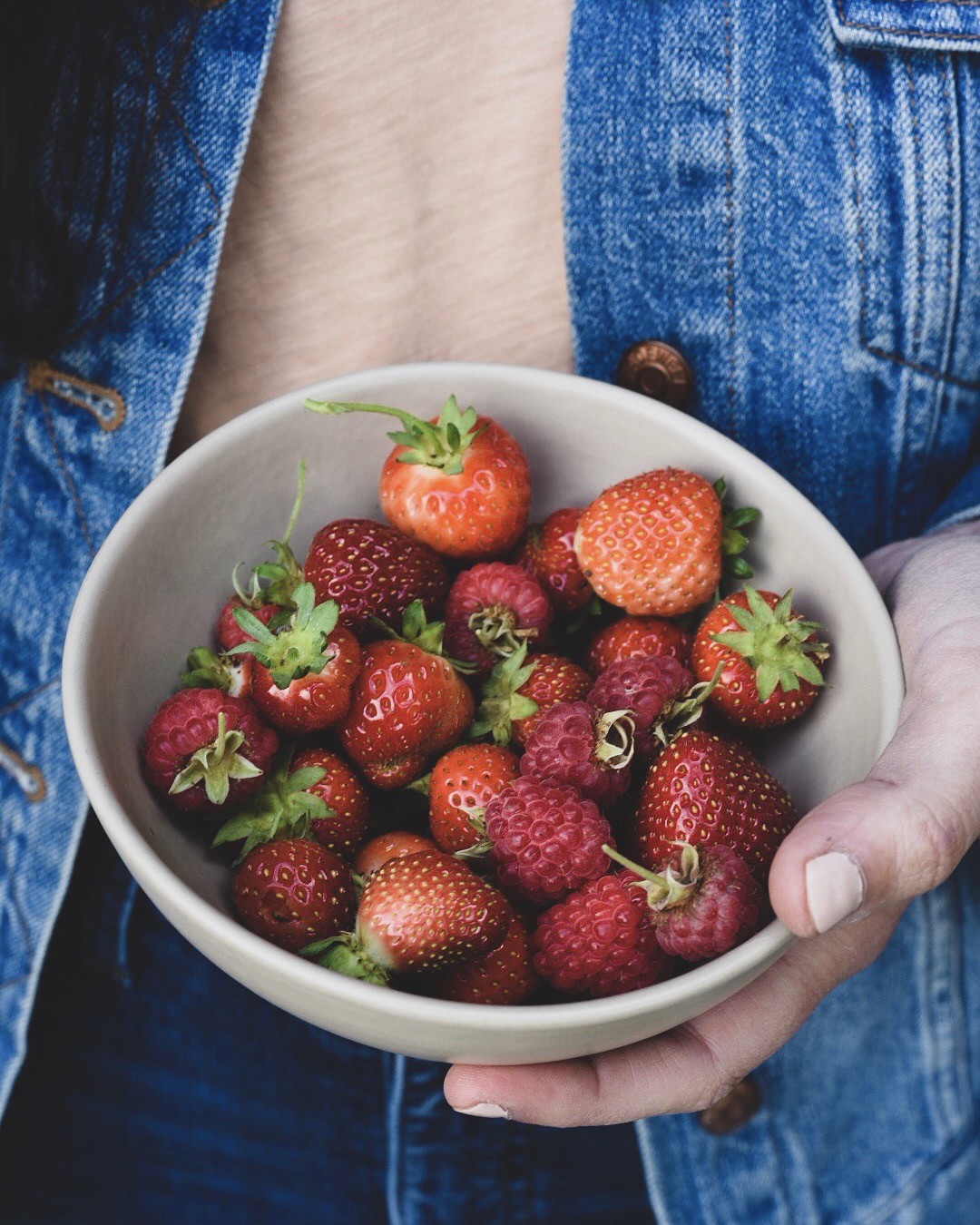 Summer haul from our garden (!!!)
Watermelon Salad with Ricotta Salata, Mint, and Edible Flowers
1 personal-sized, seedless watermelon, cut into cubes
Maldon salt, to taste
freshly grated black pepper
handful of fresh mint leaves
a few edible flowers
extra virgin olive oil, to taste
about a 1/3 cup of ricotta salata, crumbled or cut into cubes
1. Combine the watermelon cubes, mint leaves, and ricotta salata in a bowl.
2. Season with Maldon salt and pepper, to taste. Gently rip the petals from the edible flowers and arrange them on top. Drizzle the bowl with a generous amount of extra virgin olive oil (1-2 tablespoons). Serve immediately.