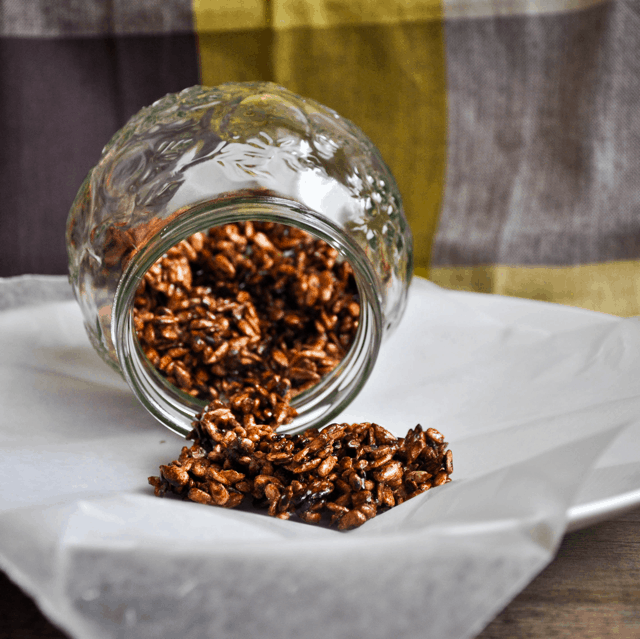 Let's play a game: you tell me something about your childhood and I will tell you something about mine. I'll start.
My family used to travel a lot by car when I was a kid. It wasn't necessarily because we loved road trips — it was because my dad has always hated flying. We drove from New Jersey to Florida once. We drove many times between San Jose and San Diego. One time my parents drove across the entire country (but I did not go with them). Another, my dad drove to San Diego from San Jose and back in one day to pick me up from school (college). Literally. It was right after September 11th.
On many of these road trips, I would sit for hours without talking to my parents, plugged into my Discman, situated next to a stack of CDs. As I got older, I took the headphones out of my ears. But one thing has never changed: the snacks.
I love snacks. I snack twice a day (sometimes more) — once before lunch, and once around 3 pm. Over the course of my life, my favorite road trip snacks have included (in no specific order): Flamin' Hot Cheetos, beef jerky, trail mix, dried apples, pretzels, cherry tomatoes, and sunflower seeds. You can pass a lot of time shelling and eating sunflower seeds. Once you start, it's hard to stop — until your lips get salty and wrinkled. I had never thought to eat sunflower seeds any other way but salted, in-shell, and out of a plastic bag.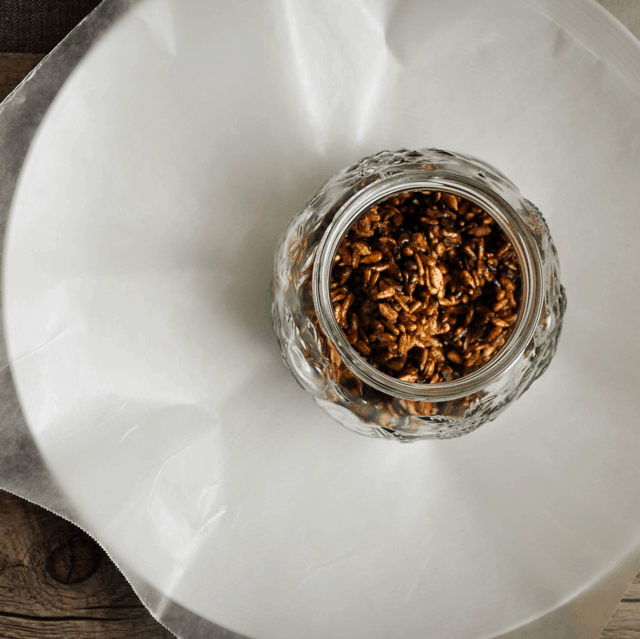 Enter Heidi Swanson of the much-raved about 101Cookbooks. Everyone in the food blogging world has been writing about her latest book, Super Natural Every Day. I'm a little late to the party, but I have to admit — since getting the book a few weeks ago, I have already made half a dozen things from it. I'm in love with her cookbook. And it helps that Heidi herself is so nice and humble in real life. I've followed her blog for years and continue to be amazed by her innovative and playful approach to cooking.
This recipe is no exception. Somewhat reminiscent of granola and sweet and salty nuts, these seeds are caramelized in an assertive— molasses-like— sugar, then given a slight edge with fresh lemon zest and a bit of sea salt. Heidi dedicates this recipe to her sister, and I'd like to dedicate it to all of those childhood roadtrips I took with my parents, who introduced me — early on — to the art of travel and enjoyment of the road ahead.
Now, your turn.
Muscovado Sunflower Seeds
adapted from Super Natural Every Day by Heidi Swanson
1 cup of shelled sunflower seeds
approx. 1 tablespoon of muscovado sugar
1 teaspoon of freshly-grated lemon zest
sea salt, to taste
1. Heat the sunflower seeds in a dry skillet over medium heat until they begin to turn golden and release an aroma.
2. Mix the sugar, zest and salt in a small mixing bowl, then stir the mixture into the sunflower seeds.
3. Toss the seeds with the sugar mixture for about a minute. Once the sugar melts, transfer the seeds to a cutting board lined with parchment paper. Spread the caramelized seeds out evenly and allow them to cool.
4. Break the seeds up into uneven chunks and transfer to a jar. Season with more salt, if desired.
Lastly, did you enter the Canal House giveaway? I'm excited announce the winner: congrats, lucky commentor number 12 Whitney! Shoot me an email with your mailing address so that I can get your book off to you.
Musical Pairings: Sonny And The Sunsets – Hit After Hit + Muscovado Sunflower Seeds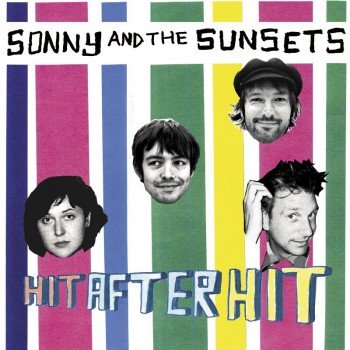 Have a look at the Turntable side of things for the pairing!