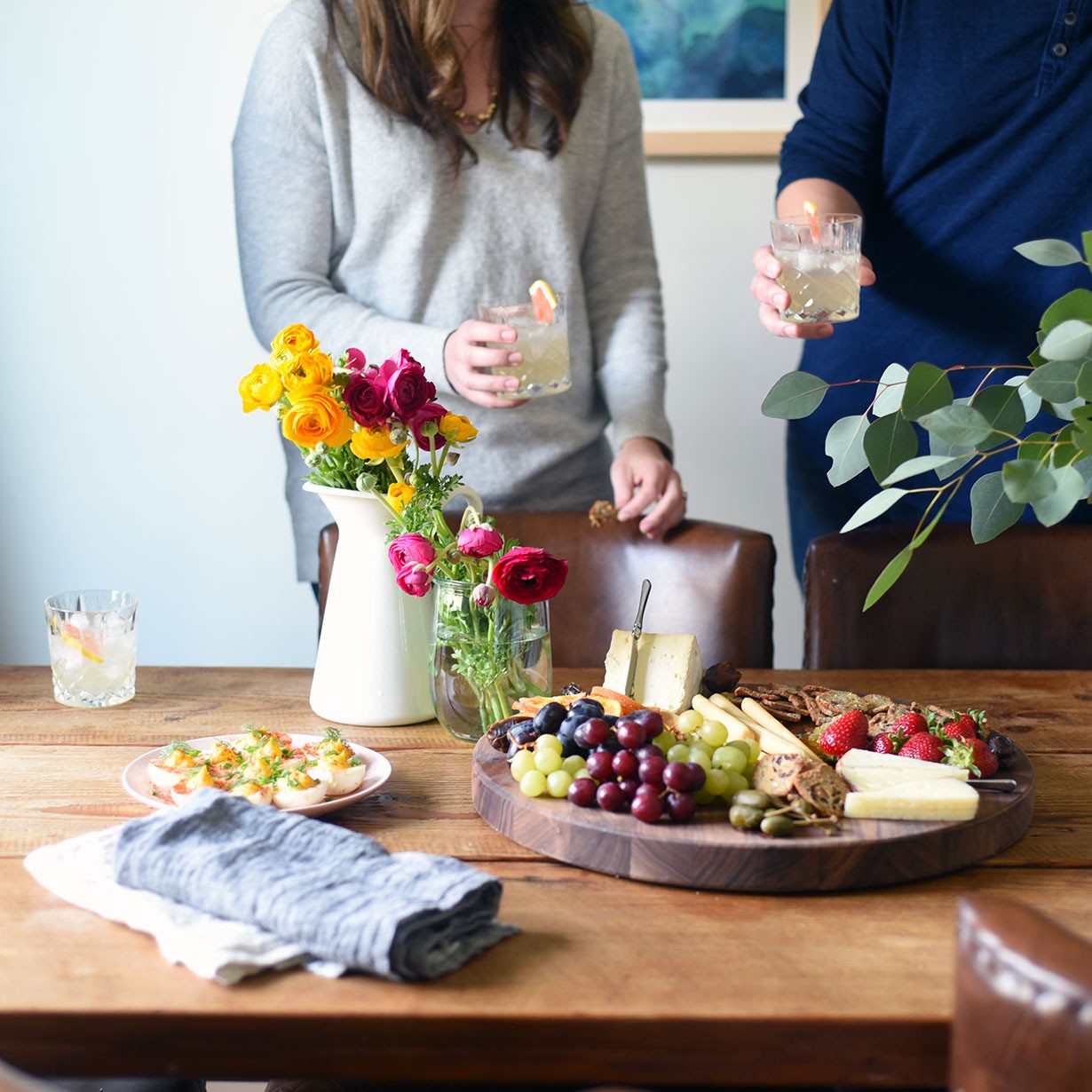 This is a sponsored post in partnership with Lillet. All words and opinions are our own. Thank you for supporting the brands that help us do what we do!
For us, Lillet conjures up images of cherry blossoms and Spring time. It's a citrus-infused aperatif. Lillet Blanc, the traditional (it also comes in rose), is made from a mixture of Sauvignon Blanc and Semillon grapes and gives off a honeyed and herbaceous smell. It served as our inspiration for a Spring-themed gathering and we can't wait to have many, now that our own backyard is dotted with blooms and buzzing with mason bees we rented to pollinate our cherry trees.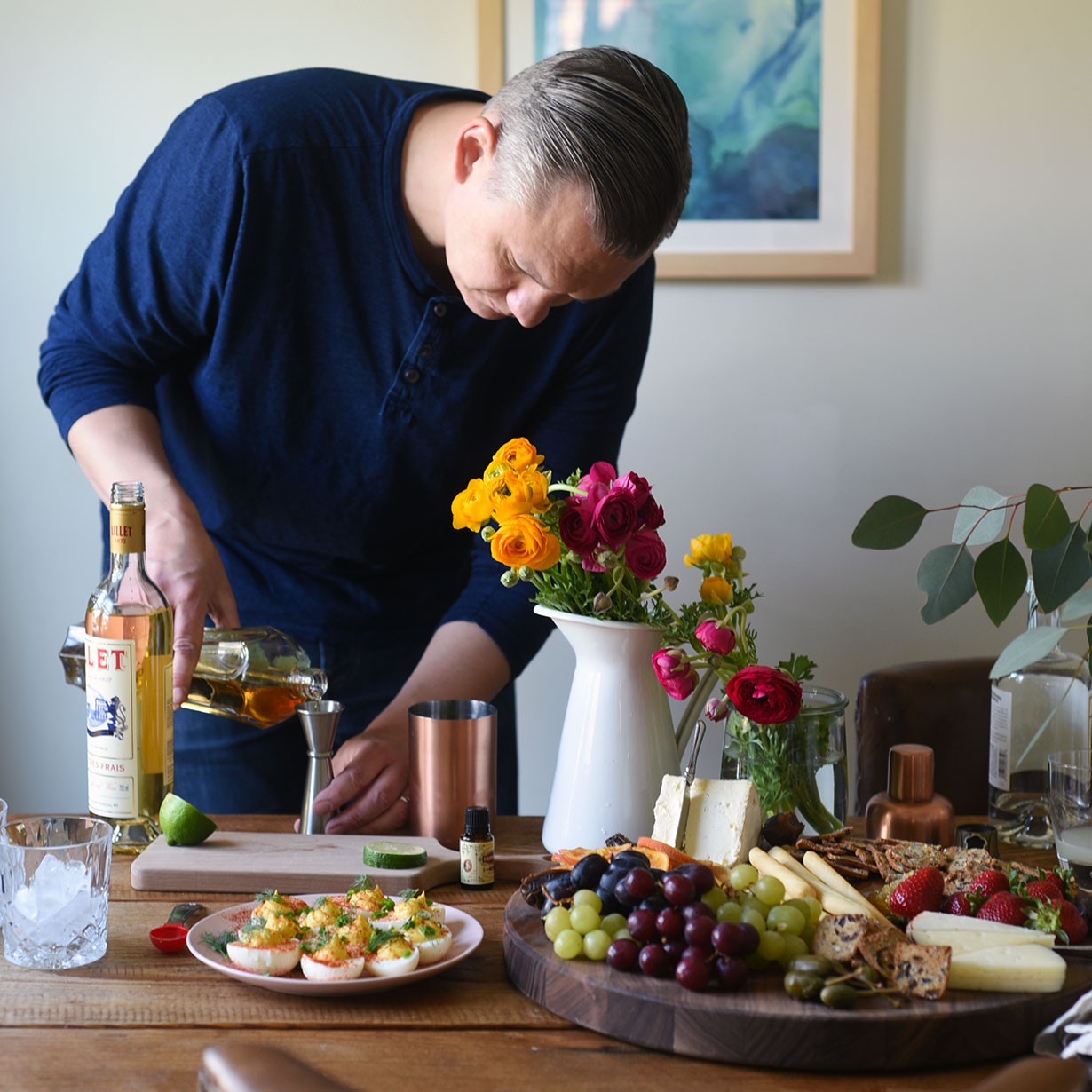 When the seasons collide — summer turns into fall, winter into spring, spring into summer — is my favorite time to cook. There's this magical overlap of ingredients at the market, and a feeling that everything good lies ahead which, in this particular season of my life, is really important. Those few months when you've got both rhubarb and pears. Stone fruit and grapes. The possibilities seem endless, and it's easy to get lost in the creative process.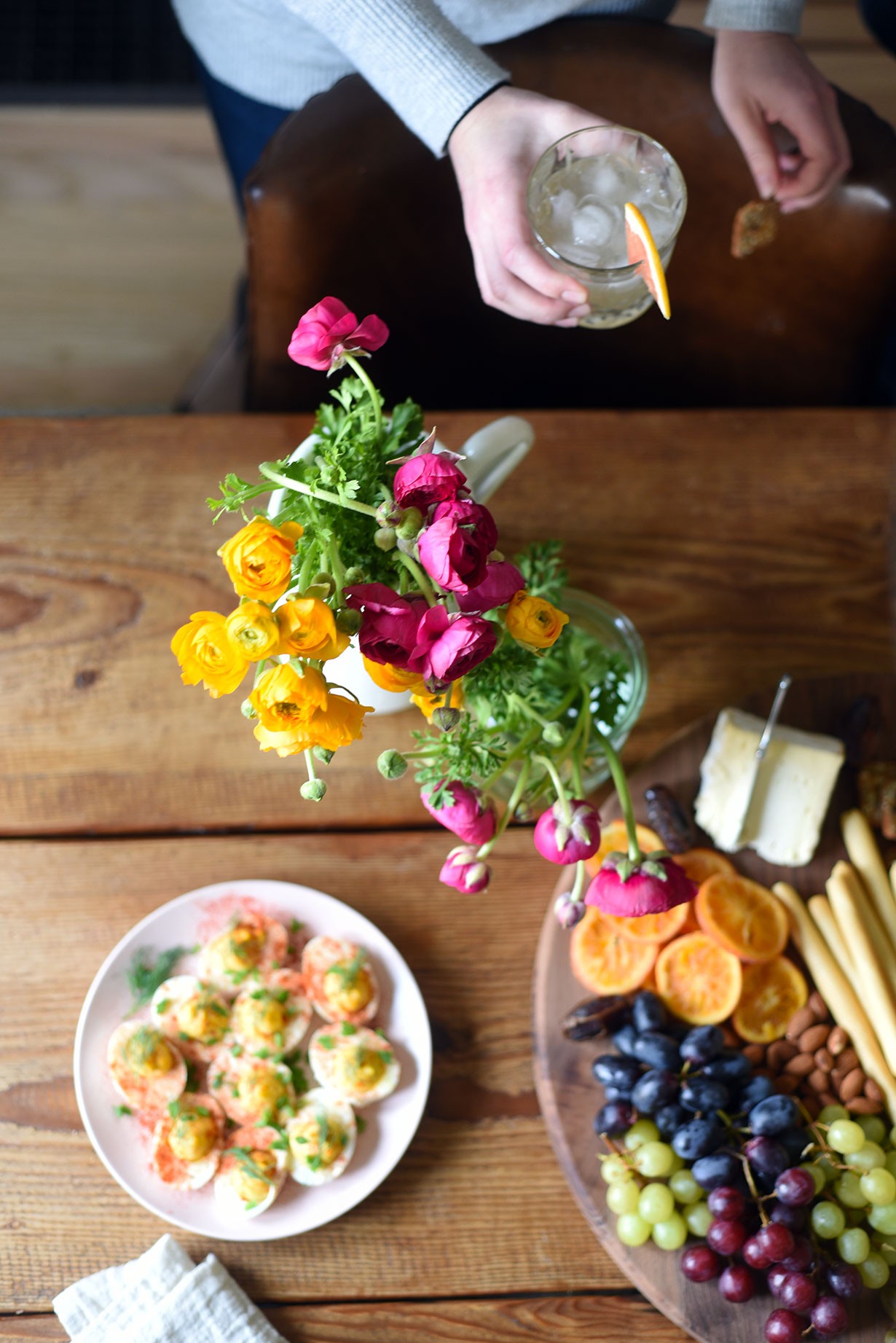 But the colors of early spring, particularly in Seattle, where cherry blossom petals dot the streets and cover the cars like a dusting of sprinkles, make entertaining especially inspiring.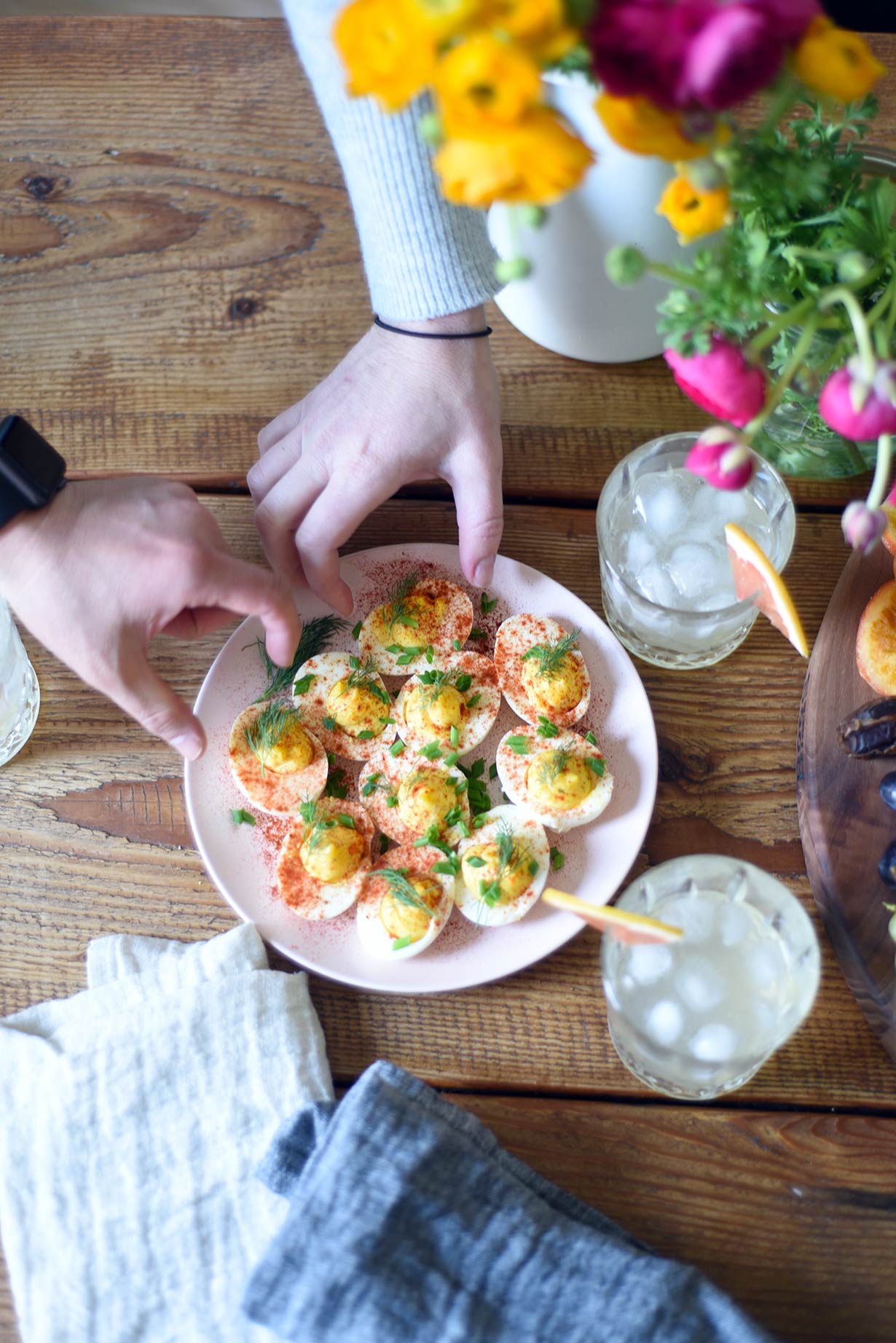 My views on entertaining have shifted dramatically as we began to grow our family: what used to feel obligatory (official invites, multiple recipes) turned into much more casual get-togethers. But I've learned that you don't have to sacrifice much to create a beautiful (and fun) day or night with friends. My minimalist approach to entertaining usually involves a giant board with a variety of sweet and savory nibbles to please everyone's palette, a baguette from our favorite local bakery (Tall Grass Bakery, if you're wondering), cookies or a sweet, easy cake (try this!), and a "signature" cocktail.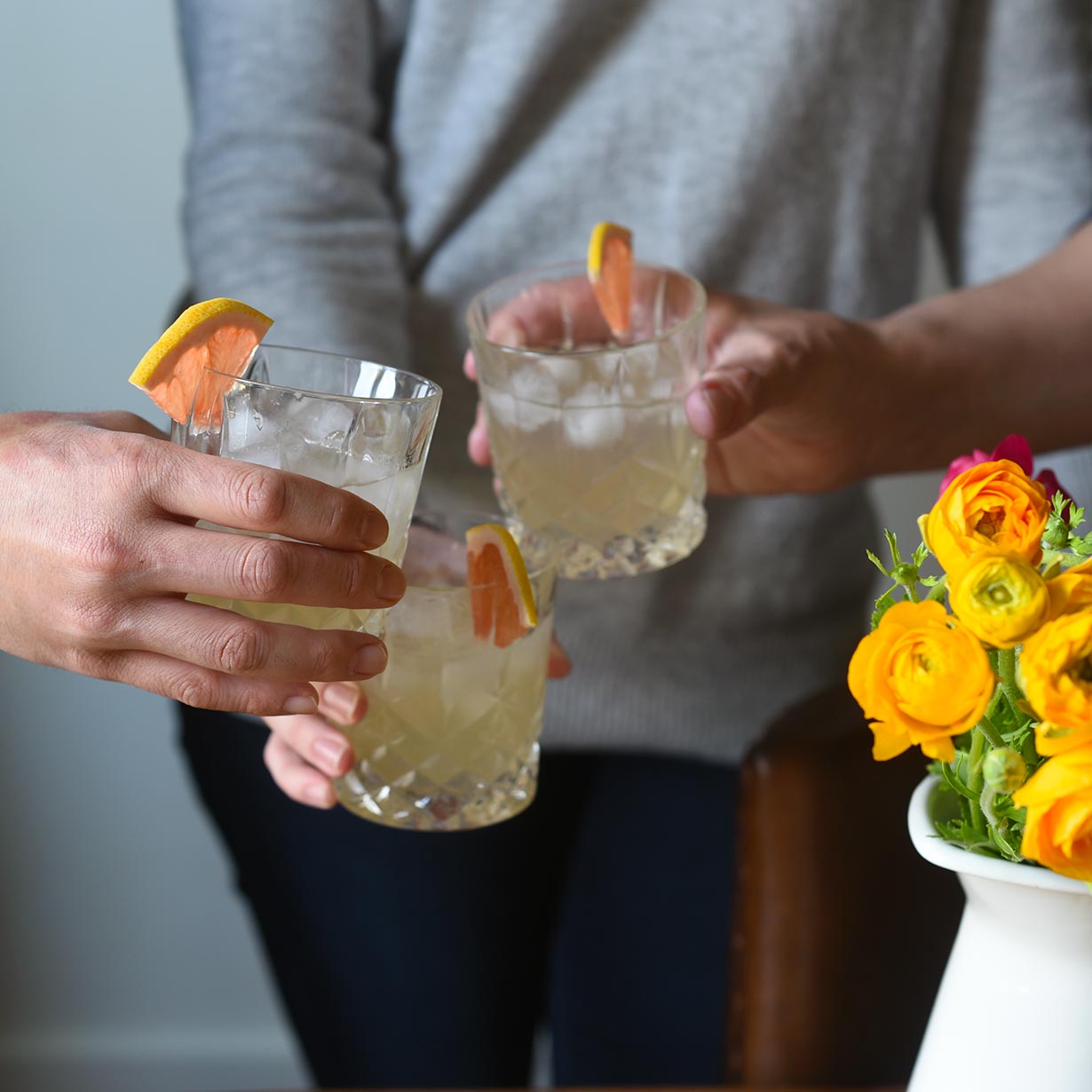 A few weeks ago, we invited two of our dear friends (also recent transplants from California) over for some afternoon nibbles, drinks, and sun. We lucked out with the weather, which can be rather finicky in April in Seattle. For the first time in a while, we pulled the covers off of our outdoor couches, threw open the windows, and I used the get-together as an excuse to buy multiple bunches of ranunculus at Trader Joe's (my favorites!). Perhaps, soon, I'll be able to officially tuck my smart wool socks back into my closet. A girl can dream…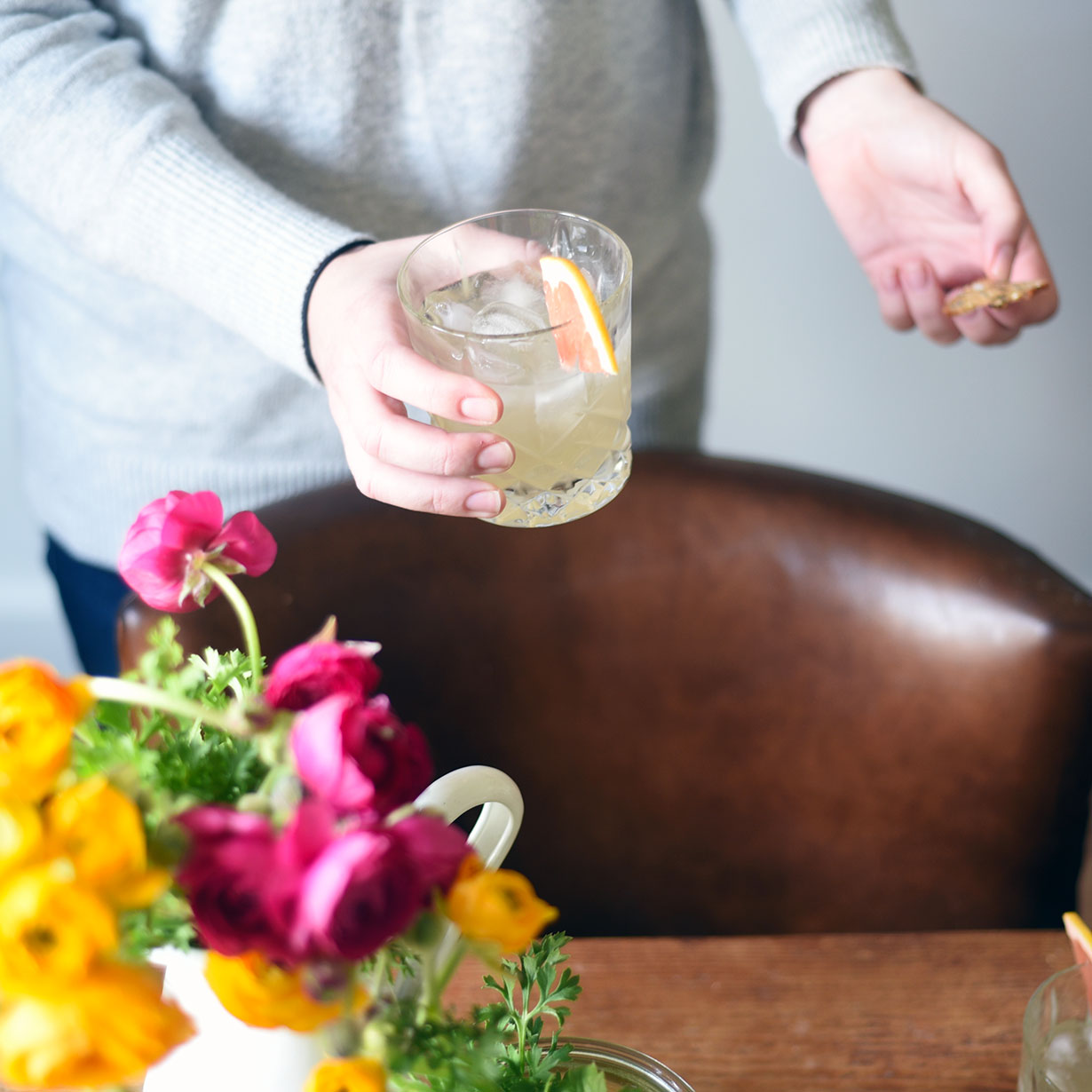 When it comes to cocktails, I'm very particular — especially if I'm drinking during the day. I'm not a fan of anything too sugary, but I also don't want something too boozy. After a bunch of taste-testing, Matt came up with a drink we've affectionately dubbed "The Francoise" after the opener to our French playlist (Francoise Hardy). Like our favorite French chanteuse, this fruity and floral cocktail commands the attention of the room with a sophisticated yet playful demeanor.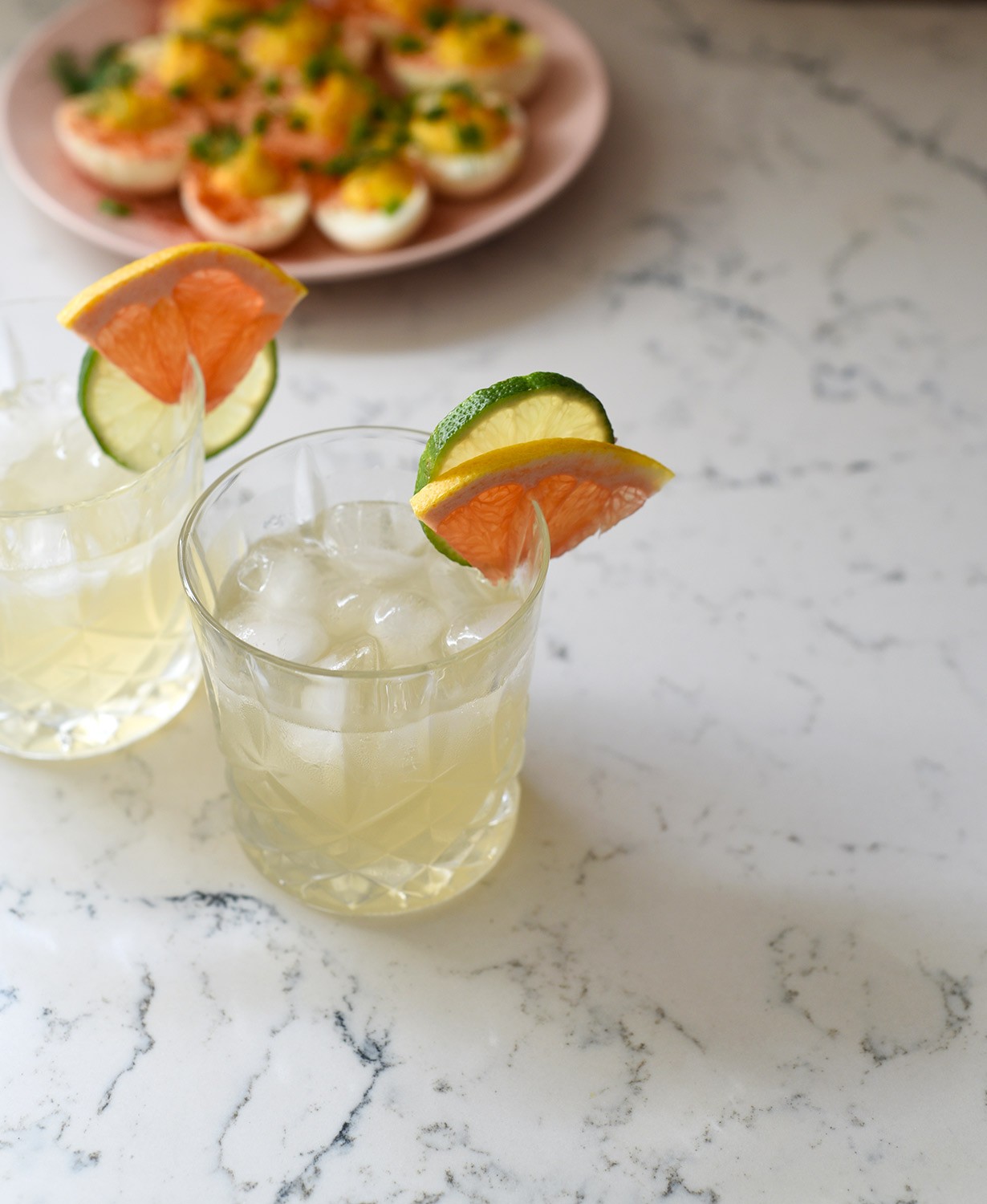 The star of our gathering, a cocktail which we created in partnership with Lillet, is made with the aperitif wine (a combination of Bordeaux wines and citrus liqueur), good gin, elderflower liqueur, lime juice, and grapefruit bitters. You can garnish it any way you'd like, though we're partial to a slice of grapefruit and/or lime.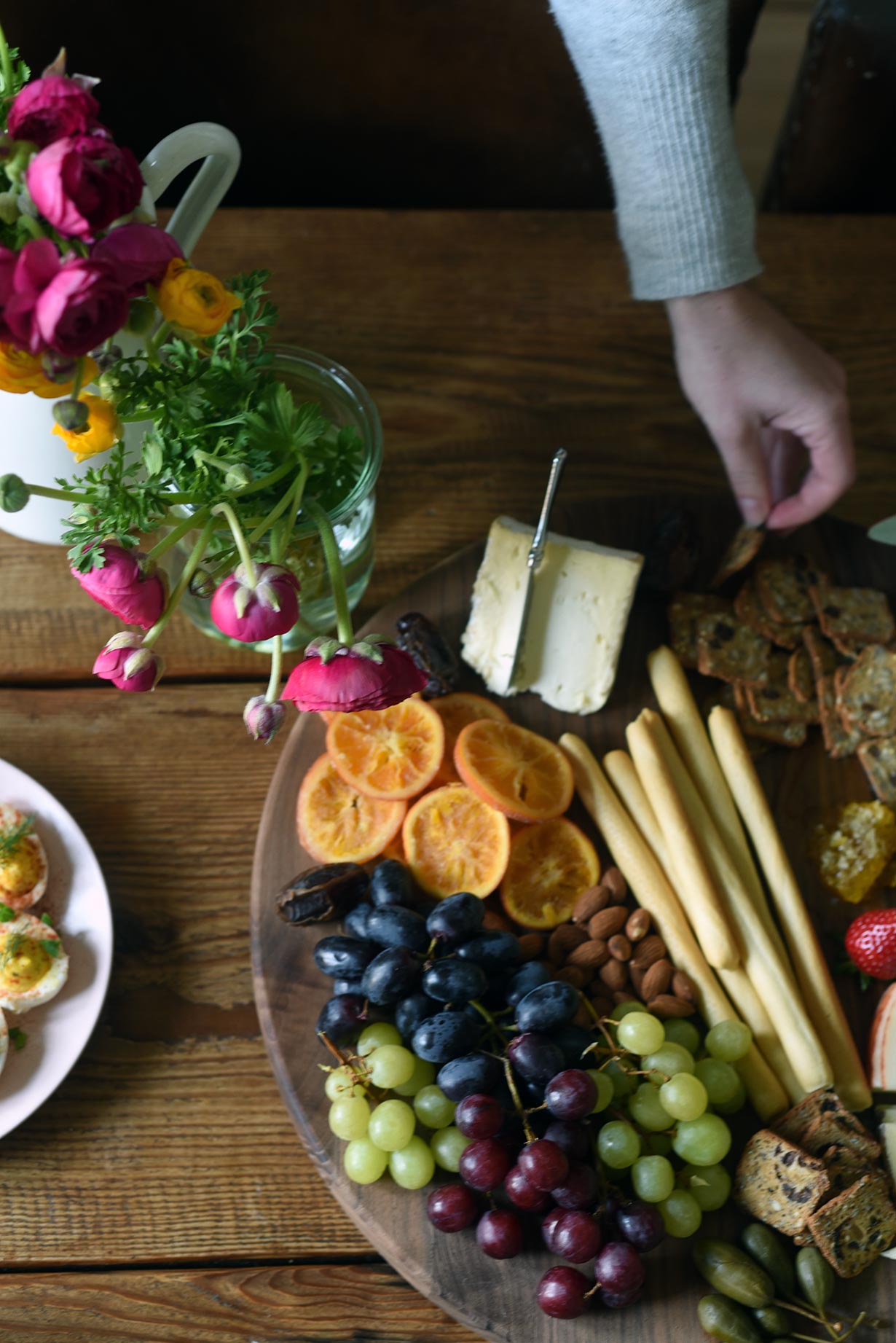 The Francoise
2 oz of St. George Terroir gin
1 oz of Lillet Blanc
1/2 oz of fresh squeezed lime juice
1/2 oz of elderflower liqueur (such as St. Germaine)
1 teaspoon of agave syrup
1 dash of grapefruit bitters
grapefruit and lime wheels, for garnish
Makes 1
1. Add several ice cubes to a cocktail shaker.
2. Add the gin, Lillet, lime juice, elderflower liqueur, agave syrup, and grapefruit bitters.
3. Shake well and strain into an old fashioned or low ball glass. Garnish with a grapefruit and lime wheel.