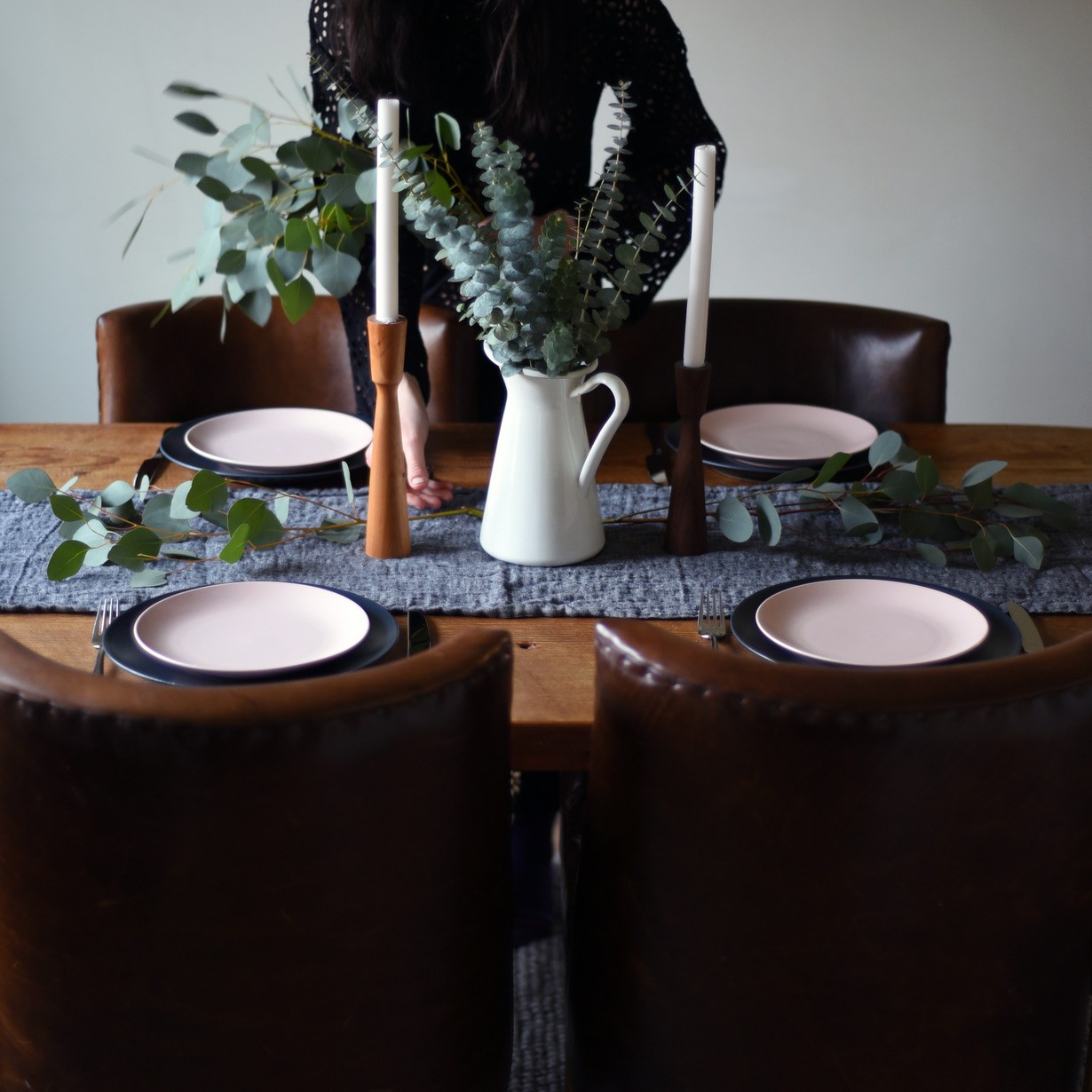 This post was created in partnership with Year & Day.  All words and opinions are our own. Thank you for supporting the brands that help us do what we do!
I've always had a love / hate relationship with entertaining. On the one hand, I enjoy having people over, and of course I love making and sharing food. But for years, I would stress over all the small details. Matt is always telling me that I invite too many people, overextend myself by committing to too many dishes made from scratch, and obsess over things that don't matter that much (ie: having just the right flower type).
At some point over the last year it hit me: having people over didn't need to feel stressful. Remember this viral article in The Kitchn about "the crappy dinner party"? I'm totally into the concept. But it got me thinking: isn't there something between a crappy dinner party and the perfect dinner party?
I have three kids, and most of my friends are pretty chill. But I still LIKE to put a dress on sometimes, and I buy fresh flowers because they make me feel happy. Enter the casual, family-friendly dinner party.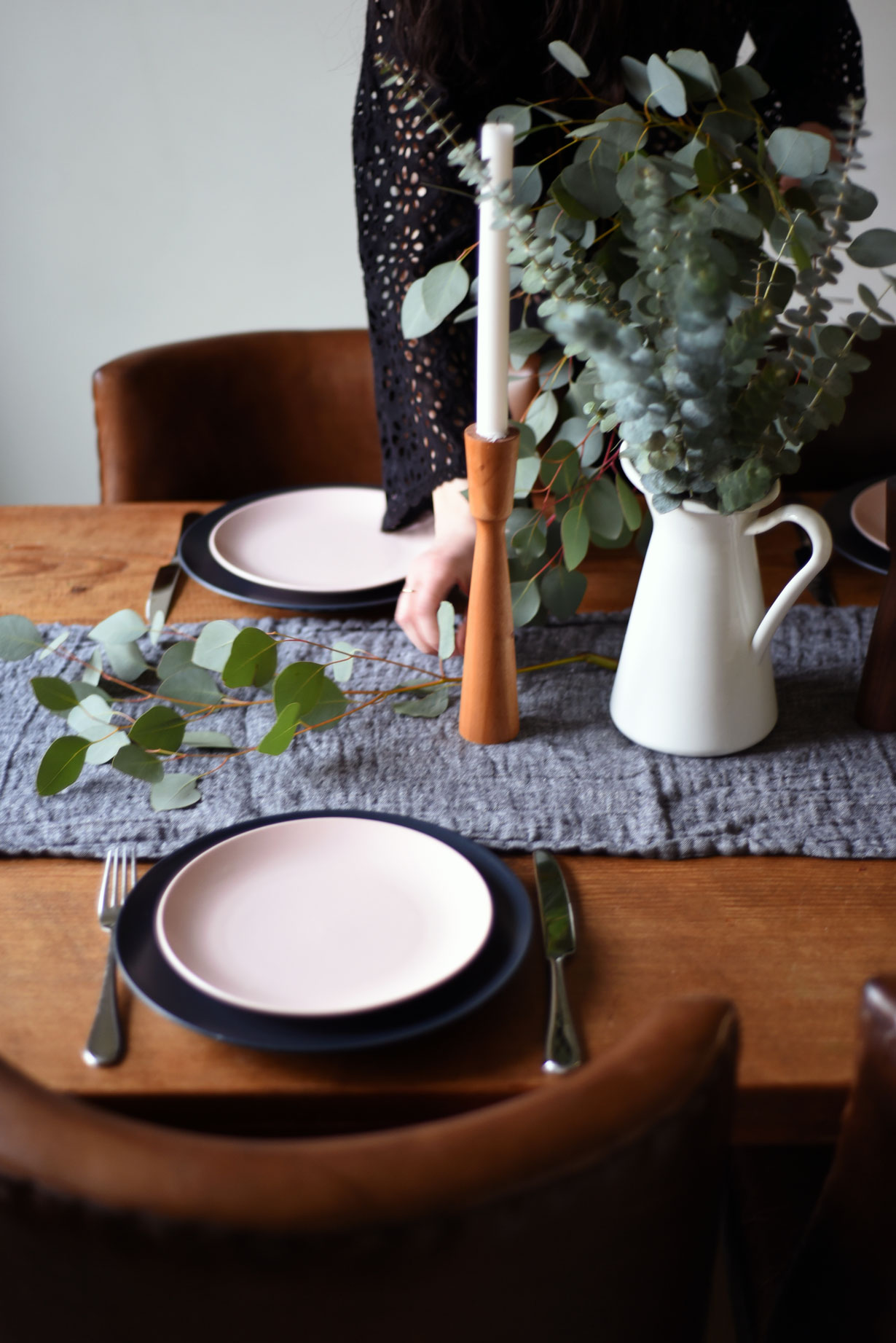 Dinnerware that's not too cheap, but not too expensive
Where do I buy ceramic dinnerware that's stylish and functional?
This is where my heart really lies these days. When I stumbled across Year & Day, I fell in love with the concept. It doesn't hurt that their product names are inspired by some of my favorite places in California. Their Build My Complete Set option takes the guesswork out of entertaining: you simply choose your lifestyle and preferences (how frequently do you have people over, how many people, etc.), select your colors (you can mix and match!), and boom: you have enough plates, bowls, glasses, and serving pieces to accommodate any number of people, any day of the week.
I'll mention that I love the idea of mixing colors (we went with the pink-ish Daybreak and black Midnight) and their matte finishes are so chic and modern. You may have already spotted their dishes in a number of recent photos.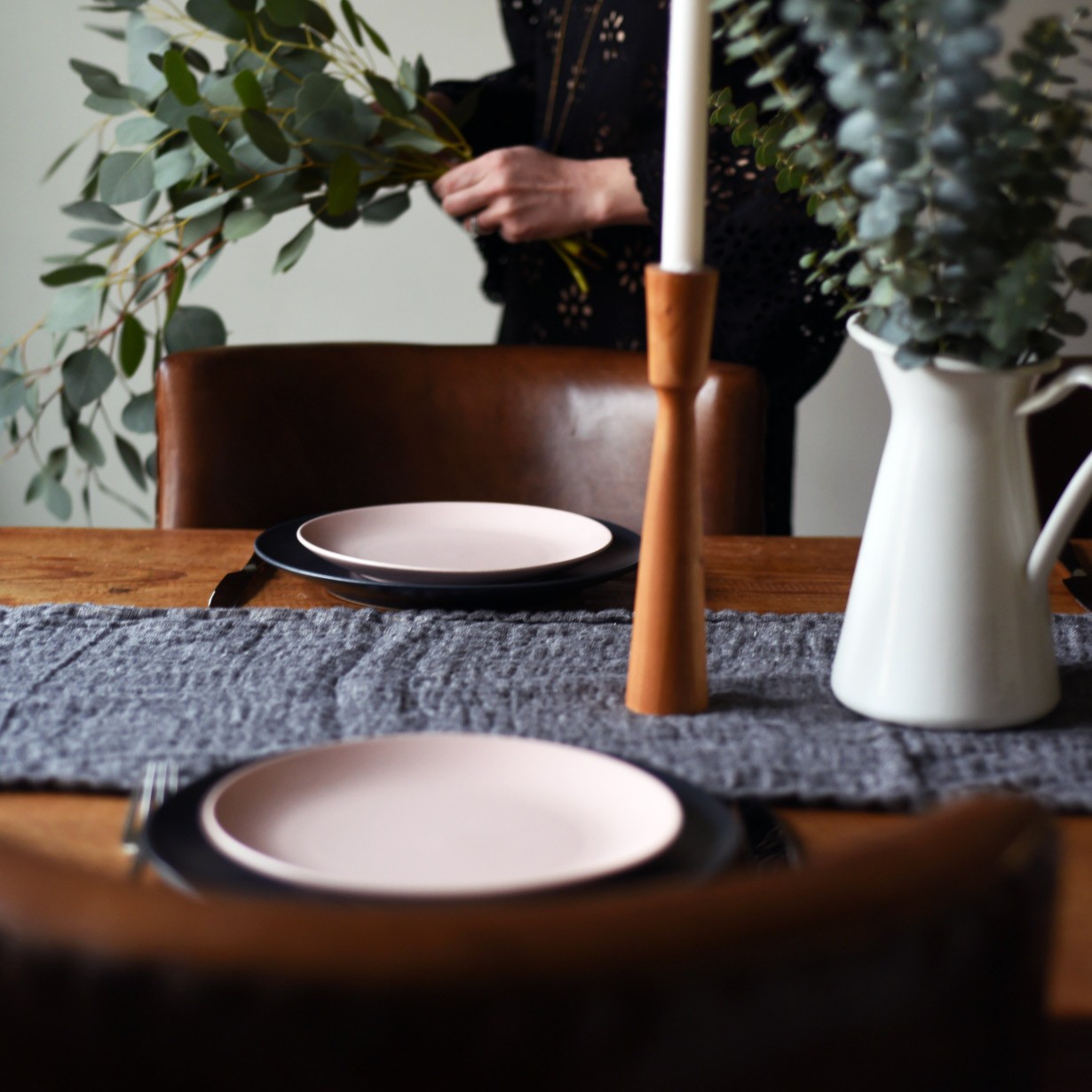 Trader Joe's is your friend
Matt is definitely going to make fun of me for this one, but the truth is that I absolutely HATE weekly grocery shopping. Unless I'm going to Trader Joe's. The reason I love Trader Joe's is because you can make your dinner party look like a million bucks with very little effort. It's my go-to for flowers as well as big bunches of eucalyptus (again with my undying love for California!), crackers, cheeses, and salami.
But my recent hack is one that I picked up from my mom and involves the food of my people: pelmeni. They're little dumplings filled with meat, and you serve them with sour cream and/or vinegar. Sprinkle on a little fresh dill, and you've got yourself a party.
Choose breakfast for dinner
There's something bold about eating breakfast food for dinner. But given that it's actually my favorite meal, I see no reason why you wouldn't host friends for a "breakfast for dinner party." Go sweet (dutch baby!) or savory (shakshuka!).
Want to take it up a notch? Recreate popular San Francisco restaurant Nopa's Blue Bottle Martini recipe, using just three ingredients (espresso, vodka, and coffee liquor).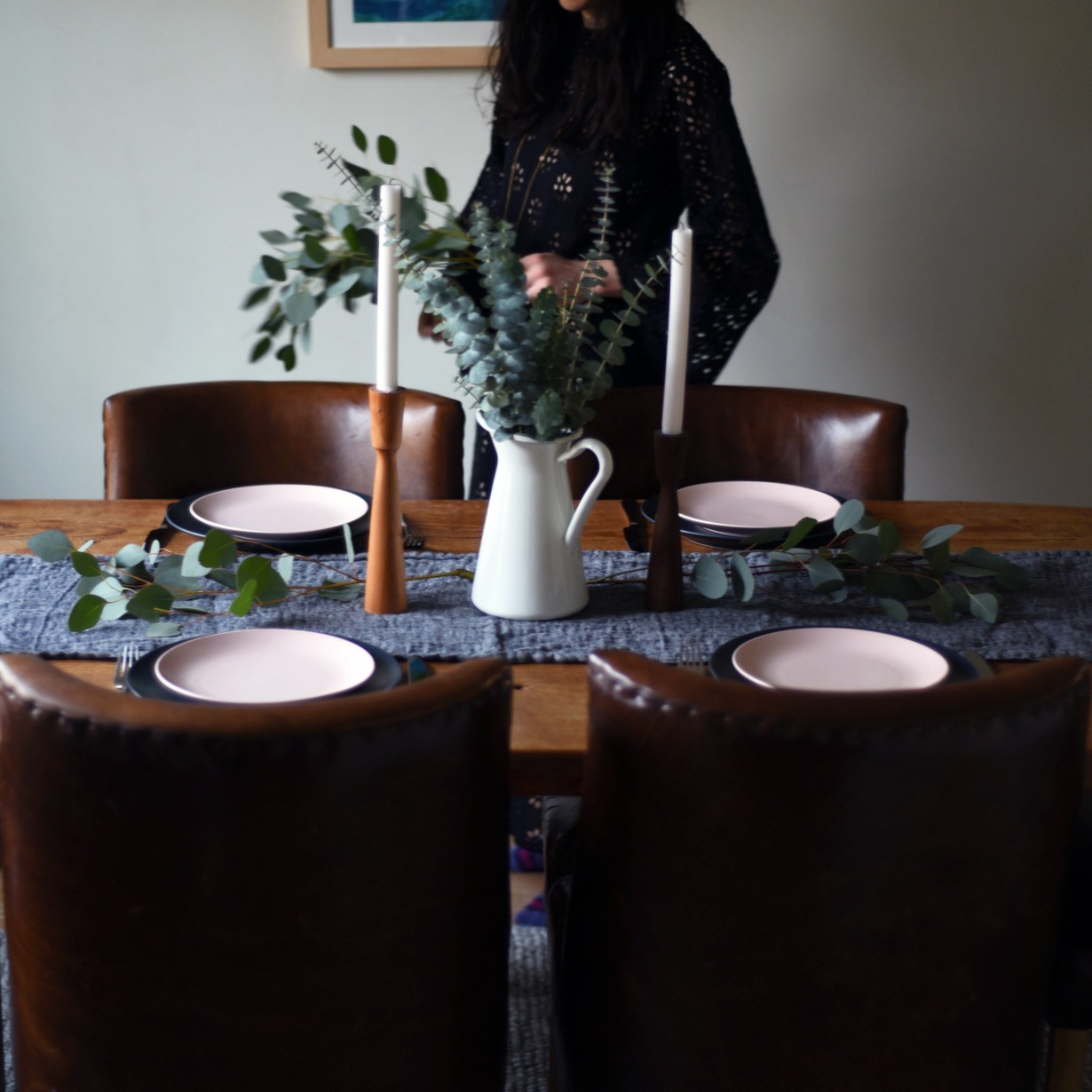 Start with vinyl, move to digital, then back to vinyl
We love throwing on a vinyl record when people come over, but when everyone moves into the dining room, and we all get distracted, we like to start a playlist that we don't need to attend to. Later in the night (after we put our kids to bed, pile the dishes in the sink, and open a bottle of wine) we'll often sit around the living room listening to records.
Our favorite combination these days? Starting out the night with Yumi Zouma's full album cover of What's the Story (Morning Glory), then moving on this playlist, and closing out with Mutual Benefit's full album cover of Vashti Bunyan's Just Another Diamond Day, which evokes a similar mood as Sufjan Stevens or Iron & Wine.
The "I just threw on this dress" dress code
As I mentioned earlier, I like an excuse to get dressed up and throw on some lipstick. But I don't like to feel uncomfortable. I'm really into the idea of long, cotton or linen maxi dresses and no shoes. Always no shoes!
Just for fun, here are few I'm eyeing: striped textured dress, linen blend midi dress, pink fleur bow-back dress.  The one I'm wearing in the photos is from a women-owned brand called Doen.
Looking for some tunes for a casual dinner party? Check out our Midnight & Daybreak mixtape.